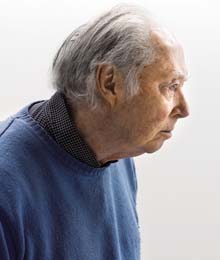 It's tough to keep up with Michael Snow. The 84-year-old juggernaut of art, who over the years has entranced the public imagination with such iconic works as the odyssey of grandiose geese in Flight Stop at the Eaton Centre, the sculptural gazers that toast the facade of the Rogers Centre in The Audience and the landmark film Wavelength, continues to provoke and stretch artistic paradigms in Canada and beyond. Unrelenting in his ability to transform and shape our visual perceptions of art, his current master strokes include "Objects of Vision," an exhibit at the Art Gallery of Ontario (AGO), In This Way, a video installation featured in the National Gallery of Canada's exhibition "Builders," and a glowing canvas display that will climb its way up the Trump Tower in Toronto, illuminating a spectrum of light and Snow's innovation and resilience. With works housed in prestigious galleries the world over, the thriving, decades-long career of Snow is a portrait of his permanence. The pluralist sees beyond single artistic realms, comfortably drifting through mediums, flowing through time with experiential art as new and relevant today as if unveiled decades ago.
What inspired you to create the 14 works that constitute "Objects of Vision," your exhibit on display at the AGO?
It's an assembling of works from various periods. I won the Gershon Iskowitz Prize, and one part of it is that you can have an exhibition at the AGO. And for many years I'd been thinking about attempting to bring together these separate sculptures that had been made at different times. The Gershon Iskowitz Prize was an opportunity to finally bring them all together and see what they kind of said to each other.
Read more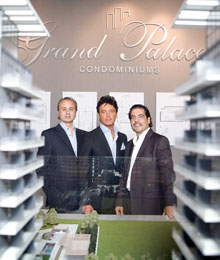 A new standard of grandeur is coming to Richmond Hill, and its name is Grand Palace Condominiums. While its lavish amenities and stunning edifice exudes opulence of the highest order, this palace isn't reserved for royalty. Its project leads, Stefano Guizzetti, Jack Scivoletto and Albert Gasparro, share a spectacular vision for this city on the rise, and it's one that doesn't cost a king's ransom.
With a name like Grand Palace, thoughts of unbridled luxury accessible only to the city's elite may parade by one's mind. But the Guizzetti Corporation team puts a halt to such processions. "It's luxurious, but it's affordable luxury," says Scivoletto, vice-president of Guizzetti Corporation. "We're trying to update the city's esthetic; to bring it up to the class it deserves." The plan is to reach beyond the now customary fare of condo living that's springing up across the GTA, to accent Richmond Hill's skyline with progressive style and to create a community that caters to and complements modern lifestyles, all starting from the low $300,000s.
Designed by renowned architectural firm Hariri Pontarini Architects, which has worked on other notable landmarks such as York University's Schulich School of Business, Grand Palace's three exquisite glass towers are fashioned with contemporary design unique within the city. Thanks to soaring nine-foot ceilings and stylish glass walls, which both come standard in each of the 524 units, living spaces are bathed in natural light. Sleek fixtures and energy-efficient appliances including Fisher & Paykel refrigerators and Whirlpool stainless-steel dishwashers, ovens, microwaves and full-sized stacked washers and dryers enhance the open-concept suites. Granite countertops and premium porcelain tiles are also standards, further adding to the prestige.

Read more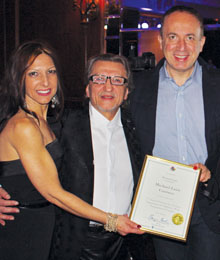 On Nov. 18, 2012, more than 400 people filled Montecassino Banquet and Event Venue in Woodbridge for the Michael Luisi Fashion for a Cause on the Runway. Haute couture, live music and refreshing fare made the joys of giving back even more enjoyable. Hosted by Michael Luisi Couture, the event raised funds and awareness for the Children's Wish Foundation of Cananda.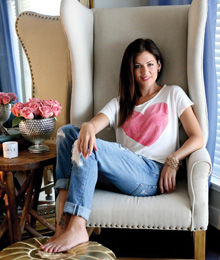 Interior designer and former Bachelorette star Jillian Harris lives life by love and design.
Q: What led you to pursue a career in interior design?
A: My family has always been very crafty and into design — well, my mom, mostly. She owned a few home décor and design stores when I was a kid and I always remember being so fascinated with moving my furniture around, decorating my room and thinking of fun colour schemes. Growing up in a small town in northern Alberta, a career as an interior designer wasn't really an option. It wasn't until I moved to Calgary and was juggling a waitressing job at Cactus Club and a retail job at Caban that I fell in love with the idea of being a designer. Shortly after, I applied to be the executive assistant to the creative director of Cactus Club and it was then that my career in design was born. Read more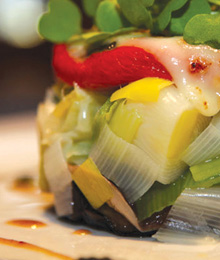 Find your cool from this list of hot destinations and must-haves.
1. HAVE A BALL Bowl, dine and celebrate at The Ballroom, Toronto's entertaining social hub. www.theballroom.ca
2. PETITE ITALY Primo & Secondo brings a zap of art, culture and superb cuisine to Montreal's Little Italy. www.primoesecondo.ca
3. PUMPED-UP KICKS Add a splash of colour to your step with these brilliant Converse sneakers. www.shopcaster.com
4. A PEEK IN THE PAST This Baroque-style mirror adds a touch of rustic charm to any décor scheme. www.shopcaster.com
5. TIME TRAVEL Add some funk to your morning wake-up call with Read more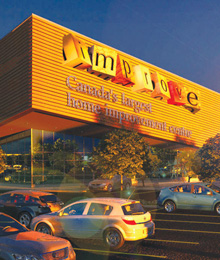 It's not surprising that the man who's spearheading one of Canada's biggest retail projects is in high demand, but the sound of Oleg Chekhter's cell phone ringing for the eighth time in less than an hour solidifies it. Dressed in a pinstriped navy suit, the retail industrialist is relatively relaxed, despite the fact that he's standing on over 300,000 sq. ft. of impending innovation. "We're lucky that we got this place," he says of the Vaughan structure, which sits at the nexus of Highway 407 and Keele Street. Chekhter and his two partners' vision for Improve — the nation's largest home improvement centre — will materialize in the summer of 2013.
What stemmed from Chekhter's personal frustration in renovating his own properties evolved into plans for a full-service centre that will act as a beacon of light for fellow homeowners who lose time and money through improvement ventures. No longer will consumers have to Read more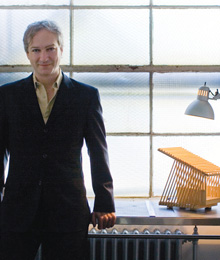 For Paul Raff, standing the test of time involves two sacred aspects. As an architect and artist, you can say he's quite familiar on how to feed longevity. "Good works of art and architecture are both of their time and timeless," he says. With an eponymous full-service studio based in Toronto, he's been awarded the public contract for Vaughan Metropolitan Centre Station (VMC), with a mission to bring light to the underground masterpiece set to run by 2015.
The VMC Station will redefine the lifestyle of Vaughan citizens, connecting the developing urban area with hot spots like York University and Union Station. Whether commuting to and from work, or going to Toronto's core to enjoy the bustling nightlife, the subway will make living in Vaughan more appealing.
When Raff first moved to Toronto in the late 1970s, he was taken Read more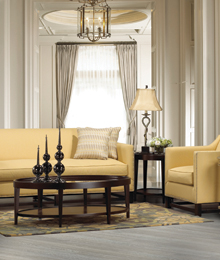 Any home can be beautiful when all the right elements are in place. But it takes time, experience and good taste to achieve this. Enter design destination Decorium, a wonderland of expertise and everything you need to craft your surroundings into spaces that reflect your lifestyle and budget. "We're family owned, and we're on-site to create the home that so many people have trouble creating," says CEO Steve Forberg.
From premium furniture, home accessories and occasional pieces, to lighting, children's furniture, bedroom and dining sets, Decorium is more than just your average furniture store. With a showroom that soars at 60,000 sq.ft., unending styles are conveniently divided into five design categories. Noting the confusion that comes with packed big box furniture stores that don't offer one-on-one design consultations and fashion advice, Forberg asks, Read more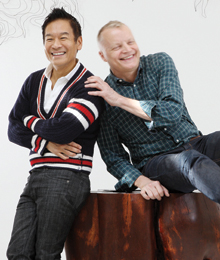 If you've ever had a nightcap at the W Hotel in Times Square New York, sipped a Lipstick Martini at Toronto's Bymark, waltzed into Tiffany & Co. on Wall Street or snagged a bag at Louis Vuitton, Hong Kong, then it's fair to say you've already shaken the figurative hands of George Yabu and Glenn Pushelberg. With their innovative personalities strewn like rose petals across the interiors of international landmarks, this interior duo has become globally known for leaving its 21st century signature on every space. "No matter what type of project it is, interiors should evoke an emotion," says Pushelberg, who speaks for one half of the award-winning Yabu Pushelberg design firm.
There's another reason why their names might ring a bell. The ambitious partners were commissioned to design the entrance lobbies, spa, ballroom, conference facilities Read more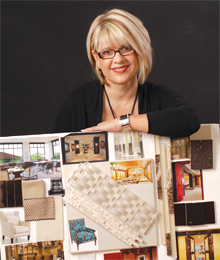 "I can't live without my imagination," says Roula Thalassinos, the owner and visionary behind Stagedfx. With a presence and passion for the home staging and interior decorating business, she doesn't have to.
Growing up, Thalassinos always had a love of beautiful things. "My mother was a custom dressmaker and I would always see luxurious fabrics and one-of-a-kind pieces." Following in her mother's footsteps, this businesswoman first started as a fashion designer for her own successful line of children's clothing. After years of compliments on the look of her home, it was time to apply her knack for decorating and creative vision to yet another endeavour.
Thalassinos soon became an expert in the home staging industry and a successful interior decorator. "When staging Read more