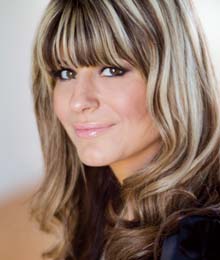 Tease the season for amped-up eyes and angelic complexions. Makeup artist Rita Stirpe shows us how.
1. Express your eyes with a seductive stare using Infallible Never Fail Eyeliner by L'Oréal
2. Kiss your cupid's bow with a stroke of MAC's Subculture lip liner
3. Blend Lise Watier's Couleur Folle Mineral Loose Powder Eyeshadow in Folie D'or for a star-studded wink
4. Create a sultry smokescreen with the Black Pearl Eye Palette from Bobbi Brown
Read more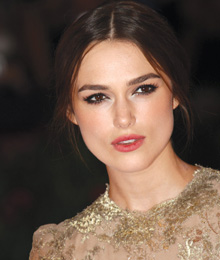 Recently spotted at the Toronto International Film Festival to promote her new film Anna Karenina, actress Keira Knightley is the epitome of glamour. Her bold eyebrows and vibrant lips are right on trend this season. Professional makeup artist Rita Stirpe suggests the following products to achieve Knightley's look:
1. Highlight your cheekbones and create a subtle glow with Benefit's Dallas bronzer. www.sephora.com
2. This limited edition Lipglass in "Restless" can be worn over lipstick for long-lasting shine. www.maccosmetics.com
3. Recreate Knightley's smouldering eyes with the 24/7 Glide-On Eye Pencil in Perversion. www.urbandecay.com
4. Red lips exude confidence and complement Knightley's dark features. Try MAC's Mattene Lipstick in Rouge Eden. Read more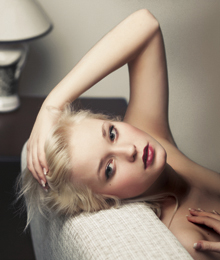 Josie Maran Luxury Bear Naked Wipes
Take care of your sun-drenched skin with these natural makeup removing wipes. A blend of aloe vera, chamomile, cucumber, and vitamin E will soothe and revitalize your complexion. www.sephora.com
Sephora Makeup Bag
This sexy faux-snakeskin makeup bag is perfect for all of your fall essentials. Bold, stylish and compact, it's your style sidekick this fall. www.sephora.com
Bobbi Brown Desert Twilight
With eight neutral shades to choose from, this eyeshadow palette will complement the warm fall colours in your wardrobe. www.sephora.com Read more

A room filled with luxurious seating, marbled floors and contemporary lighting creates the feel of walking into an elegant hotel. At Nails @Anthony's, a mini getaway unravels for those that sink into its sumptuous chairs for spa treatments. Dazzling aromas alert your senses to natural ingredients like lemon, pomegranate, tangerine, chocolate and lavender. While the scents transport you to a tropical island, the atmosphere will bring you to the Hollywood Hills with décor inspired by the glamorous Marilyn Monroe.
Twenty years in the business produces professionals who not only know the industry, but are familiar with the needs
of their clientele. "We are educated and we know what we're doing," says Anthony Nguyen, owner of the Woodbridge spa. Professionalism, unique homemade spa recipes and dedication to cleanliness are hallmarks of the nail boutique, Read more

Time isn't the only thing that ages and changes your skin. The sun is a major culprit when it comes to fine lines, wrinkles and altered pigmentation. "A person should look for an SPF of at least 30 and it should say broad spectrum, which means that it covers UVA, as well as UVB radiation," says dermatologist Cheryl Rosen, national director of the Canadian Dermatology Association's sun awareness program. "They can both damage DNA and they can both cause skin cancer." The Food and Drug Administration (FDA) recommends reapplying sunscreen every two hours, which is especially important during long periods of sun exposure. On how to prevent sunspots, Dr. Rosen suggests playing it safe. "Wear a hat, seek shade, and play your tennis game at nine in the morning instead of noon."
Read more

Whether it's in the form of a clutch, high heel shoe or lipstick, colour is on our minds this season. "Take cues from the runway and opt for bright makeup products that will make your features pop," says makeup artist Rita Stirpe. With a swipe of coral lipstick and a coat of mascara, you will create a beach-ready look that complements your summer glow. For those of you who want to highlight your pretty peepers, don't be afraid to experiment with sea blue eye shadows for your next date night. Complete your playful look with a mani and pedi that screams summer.
Read more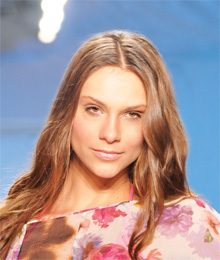 The fresh face, with a dusting of colour on eyes, lips and cheeks introduced on the runways back in the fall, has reappeared at spring and summer fashion shows. Faces are luminous, with a barely there look, and neutral shades help to complement skin tones. "The focus rests on soft eyes with little mascara, full and defined eyebrows, light pink lips and bronzer to replace blush," says makeup artist Rita Stirpe.
We will still see some intense shades, but rather toned-down versions of the neon colours seen last summer. Smoky eyes will return, combined with sparkling shadows, and eyes will be lined with sheer pastels such as lavender, metallic, green and baby blues. You will see the classic red lip making a statement
this season.
Read more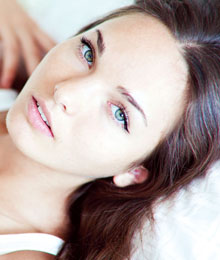 Branché – Pillow Talk
Smother unsightly facial lines and bad hair days with a Branché silk pillowcase. Infused with amino acids and copper, this gentle-to-the-touch beauty aid minimizes skin damage and frizzy morning hair. www.aulitfinelinens.com
L'Occitane – Bright-Eyed Girl
Gently pat this luxurious balm around your eye area before going to bed and when you rise. Dark spots, puffiness and the inevitable crow's feet don't stand a chance.
ca.loccitane.com
Read more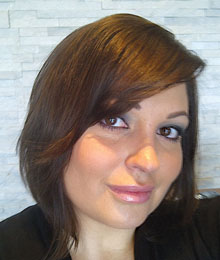 There is no denying that there is something very sexy about smooth, bare skin.
For those of you considering the idea of achieving this, Dina Martins, owner of BodyBare Laser Skin & Wellness, helps to ease any of your apprehensions. "It used to be that unless you had fair skin and dark hair, you risked scarring and pigmentation problems or, at the very least, poor results from laser hair removal. But technology has vastly improved. We can now offer laser hair removal to a broader range of complexions and hair hues," explains Dina Martins, certified medical esthetician.
Laser hair removal is cheaper in the long-run with minimal discomfort. Understanding the process makes all the difference, and after an initial consultation with Dina or one of her Read more
AgeLess Clinic, Becoming Age-Less
Science and art create a natural look at the AgeLess Clinic.
Modern cosmetic plastic surgery isn't just nips and tucks. It takes the creative eye of an artisan to deliver that desired, untreated look. With over 20 years of experience, Joyce M. Palmer, owner and director of the AgeLess Clinic, explains that, "To achieve results that are really natural looking, the plastic surgeon has to be both technically and artistically skilled."
Medical director of the AgeLess Clinic is Dr. Marc DuPéré, a board certified cosmetic plastic surgeon. He brings superb specialized skills and that creative talent to the AgeLess Clinic, which is essential for natural results. "He is considered an elite plastic surgeon," says Palmer, noting that Dr. DuPéré's accolades include graduating as a gold medalist from the McGill School of Medicine, Read more