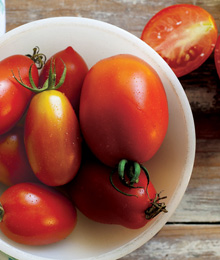 The taste of a juicy tomato freshly plucked from the garden is one of my favourite summer-gardening moments. Undoubtedly the world's most popular fruit grown in the vegetable garden, tomatoes come in all shapes, colours, sizes and flavours. From cherry tomatoes, slicers and plum tomatoes, to colours of red, yellow and purple – believe it or not, all require the same growing conditions. Here are some quick tips to get your perfect tomato garden growing this summer.
Make Them Feel Hot, Hot, Hot
Tomatoes like it hot and sunny, requiring at least six (but ideally eight) hours of direct sunlight – preferably in the afternoon – for optimum growth. The hottest summers produce the best tomatoes.
Feed Your Soil
Whether planted in the ground or in a pot, tomatoes require rich and
Read more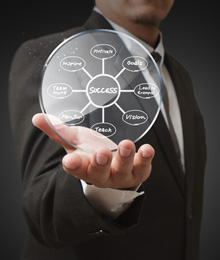 "I have summarized the 73 best ideas/insights/lessons I've learned for winning in business and life below. I hope they help you. And I hope you'll share them with others who will benefit from them. Again, thanks for supporting my mission to help people in organizations around the world Lead Without a Title. I'm grateful. 
" 
Robin Read more
How much is too much to give your children? Consider this: for everything you give, you are taking something away. This applies to buying your teenager a new car, giving them a down payment on a home, or leaving them $100,000 when you die. The typical parent, at all income levels, imbibes the fiction that it is his or her responsibility to take away the struggle in their children's lives. When parents assist their children frequently, it dulls the character, integrity, work ethic and socialization skills their children need to become responsible adults. The responsible and intentional parent makes an effort to contemplate, discuss and if possible, determine what life lessons will be missed if financial support or a gift is given.
Read more
What do you do when a client wants to move their relationship with you beyond the required norms of business? Recently, I've had various clients invite me and my husband to a black tie event, a meal at their parents' home, and even their wedding. I accepted all these invitations graciously, honoured that they thought of me so fondly. But there was no obligation on my part to accept any of them. So how do you decide what to do? How can you ensure your existing relationship with your client won't be compromised? Here are a few things to consider.
Accepting any invitation beyond your norms of business with a client opens the door to a changed relationship – one that's closer and more personal. Ask yourself if that's what you want. If it isn't, it's best to politely decline with a gracious, heartfelt explanation. After all, we all have a life beyond our work and commitments Read more
When it comes to buying or selling your home, choosing the right real estate agent becomes an integral part of the process. While the sale or purchase of your biggest financial asset can be an exciting time, it can also be stressful – especially if someone who is not the right agent for the job is representing you. Here are a few tips to help you find the right agent.
Take the time to interview your candidates. It is important to meet with different agents to determine which one is the right one for the job. This provides the opportunity to ask whom you are considering to hire a number of questions about the services he or she offers. If you are selling, find out how the property is priced, how it will be marketed, and what the fees are. If you are buying, ask the agents you are interviewing how well they know the areas you are interested in and what the process will entail. Read more
Last year, an agreement ratified by the Canadian Real Estate Association and the Federal Competition Bureau opened doors for existing homeowners to become more involved in the sale of their properties. This meant that homeowners who wanted to sell solo would no longer have to pay for services that did not interest them. This is where ISell Realty Inc. comes in: an innovative answer to a traditional process – with à la carte services at low costs.
Founded by Lori Moscone, this virtual full-service brokerage is designed for the homeowner who wants to save money by selling privately. For a flat-fee, homeowners can purchase a basic package*, which includes a property posting on MLS.ca®, showing bookings, market evaluation, for-sale sign and social media advertisements, or an upgrade to a Premium Service Package*. While this may seem like more work, ISell Realty Inc. Read more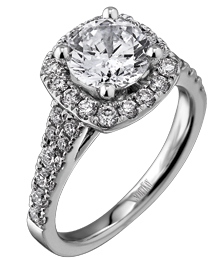 Luxury is not only defined by the look of something, it is defined by the way it makes you feel. It is not only apparent in a piece of jewelry, but is visible in a welcoming and unpretentious atmosphere. L'Oro immerses itself into these definitions, carrying premium jewelry while valuing the strong relationships it has built. "Our customer is someone who expects and understands quality because they live this in their daily life," says storeowner Haigo Derian.
With a progressive approach to traditional business, L'Oro has been placed in a favourable position within the jewelry industry. Among its exclusive brands, Chopard is one of the elite jewelry names partnered with L'Oro. "They are one of the few family owned companies left in the watch industry, and the Chopard family has built an incredible enterprise," says Derian. Read more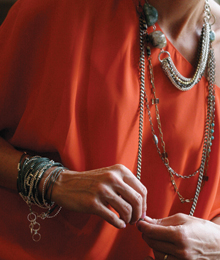 Whether you need a wardrobe consultant, image advisor or personal stylist, La Closette is opening doors everywhere. La Closette's dynamic team is powered by the fashion-conscious duo MT Meikle and Liza Amlani. Not only do they have a keen sense of what's hot and trendy but a realistic view of wearable style.
"We believe women should love what they wear and feel confident and empowered, as well as looking fashionable. We help our clients be stylish and classy with their look but we also want to help them be smart with their fashion choices and not get caught up in trends that won't take them from season to season," says Meikle.
Assessing a client's look using their own personal style, body type, age and lifestyle while introducing current up-to-date fashion into their wardrobe in an intelligent way is La Closette's Read more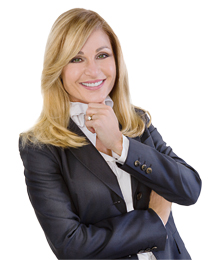 In life and love, there are possibilities that you've never imagined, and what better location to nurture that potential than in your very own home? After vows have been exchanged and cake has been served, the most important experience for newlyweds is purchasing their first family home together. An investment for the future, real estate continues to be the most tangible, stable and secure asset one can make. According to the Annual RBC Homeownership Study conducted by Royal Bank of Canada, Canadians, supported by a strong banking system, have a strong interest in purchasing a home over the next two years. This is a positive sign for buyers in 2011: new government mortgage regulations ensure a more stable housing market; as prices rise, equity increases, making for better long-term home investments. The low-interest rates we currently see are enticing, and greater consumer confidence results from stable employment and rising incomes. All this translates Read more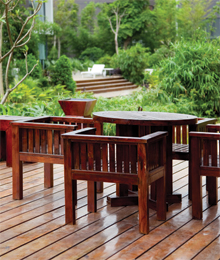 If there's one thing that can tarnish your backyard's good name, it's a poor-looking deck and fence. Over time, sun and moisture can damage exposed decks and fences, giving an undesirable weathered look. To ensure the longevity and durability of your wooden deck and fence, applying a good quality wood stain is a must. But before the brushing begins, there are a few important points to consider.
First and foremost, the wood must be prepared. If your deck and fence has seen a few winters and you're looking to recoat the lumber, cleaning is crucial. "It removes any mould, grime and dirt from the wood, and gives the finished product a more pristine look," says Claudio Grisolia, owner of Steeles Paint.
If this is the first season for your timber, you're in luck: no cleaning is required. However, if you just recently built Read more