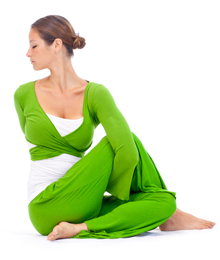 What is it about yoga that appeals to many people from a variety of backgrounds, ages  and lifestyles?  These days, yoga is as popular as any type of physical activity, such as running, spinning, weight training and boot camp. As such, yoga's popularity is a result of a feeling one is left with at the end of a class.  Like all good physical activity, one experiences freedom from stress as endorphins release to create a feeling of ease and relaxation; however, yoga also strives to bring peace and tranquility. Through a combination of poses, breathing and meditation, yoga teaches us how to access the peace and joy that at times is buried deep. Yoga not only provides a fantastic physical workout, but also delves deeper into the mind and spirit by promoting a union of these three elements. In Sanskrit, yoga means to yoke or unify; therefore the objective of yoga is to bring harmony and balance to the mind, body and spirit. Read more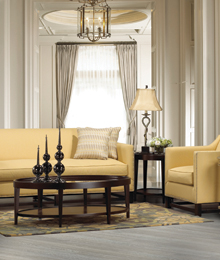 Any home can be beautiful when all the right elements are in place. But it takes time, experience and good taste to achieve this. Enter design destination Decorium, a wonderland of expertise and everything you need to craft your surroundings into spaces that reflect your lifestyle and budget. "We're family owned, and we're on-site to create the home that so many people have trouble creating," says CEO Steve Forberg.
From premium furniture, home accessories and occasional pieces, to lighting, children's furniture, bedroom and dining sets, Decorium is more than just your average furniture store. With a showroom that soars at 60,000 sq.ft., unending styles are conveniently divided into five design categories. Noting the confusion that comes with packed big box furniture stores that don't offer one-on-one design consultations and fashion advice, Forberg asks, Read more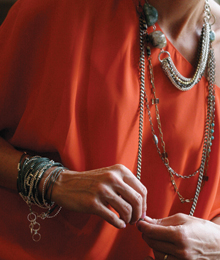 Whether you need a wardrobe consultant, image advisor or personal stylist, La Closette is opening doors everywhere. La Closette's dynamic team is powered by the fashion-conscious duo MT Meikle and Liza Amlani. Not only do they have a keen sense of what's hot and trendy but a realistic view of wearable style.
"We believe women should love what they wear and feel confident and empowered, as well as looking fashionable. We help our clients be stylish and classy with their look but we also want to help them be smart with their fashion choices and not get caught up in trends that won't take them from season to season," says Meikle.
Assessing a client's look using their own personal style, body type, age and lifestyle while introducing current up-to-date fashion into their wardrobe in an intelligent way is La Closette's Read more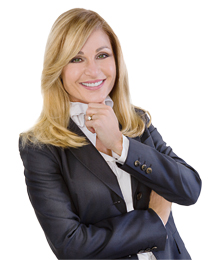 In life and love, there are possibilities that you've never imagined, and what better location to nurture that potential than in your very own home? After vows have been exchanged and cake has been served, the most important experience for newlyweds is purchasing their first family home together. An investment for the future, real estate continues to be the most tangible, stable and secure asset one can make. According to the Annual RBC Homeownership Study conducted by Royal Bank of Canada, Canadians, supported by a strong banking system, have a strong interest in purchasing a home over the next two years. This is a positive sign for buyers in 2011: new government mortgage regulations ensure a more stable housing market; as prices rise, equity increases, making for better long-term home investments. The low-interest rates we currently see are enticing, and greater consumer confidence results from stable employment and rising incomes. All this translates Read more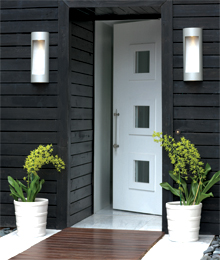 When the sun goes down, playtime begins, and what better place to get the good times rolling than in the privacy of your backyard? Without proper lighting, however, your once-exciting celebration can turn into a shadowy game of Marco Polo. With the right luminosity, this outdoor locale can become an intimately lit escape.
There once was a time when you strung some patio lanterns here, threw a spotlight there – no big deal. Today, the team at Prima Lighting understands that the art of illumination takes more than arbitrary lamp placement. "You have to be very careful with the number of lights and where they're positioned," says Luca Filice, co-owner of Prima Lighting. "Every light has it's own job and it's own unique style." Read more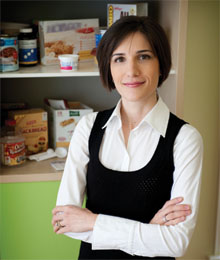 With a new year comes a new resolution. And while some of us might resolve to exercise more, take up a new hobby or become more organized, the one vow that we all have in common is to adopt healthier eating habits.
After a long, indulgent season of turkey, mashed potatoes and pumpkin pie, we should venture into spring with lighter hearts and thinner waistlines. "Spring marks a new beginning," says Barbara Parisotto, registered dietitian. "It's a great time to cleanse our bodies of toxins and that starts with improving how we eat."
Of course, with the tempting confections and deep-fried delights that call our name on the drive home, down the aisles of the grocery store, and even from our own pantry doors, this feat is not always easy. If you need that little push to get started, Read more