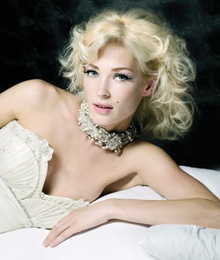 We've done all the legwork, all you need to do is pick your favourites.
From the classic to the innovative, Studio Sposa's diverse collection of wedding dresses features renowned designers that continuously push the envelope of elegance. www.studiosposa.ca
This floral lampshade will keep summer on the mind all through the cold. www.anthropologie.com
Selene nestles Italy's unmistakable style comfortably into your home with simple and modern furniture that is as refined as it is revered. www.selenefurniture.com
Planning for an autumn wedding? Dizennio Floral's custom arrangements are beautifully orchestrated and won't let any detail fall to the wayside. Read more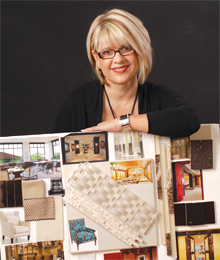 "I can't live without my imagination," says Roula Thalassinos, the owner and visionary behind Stagedfx. With a presence and passion for the home staging and interior decorating business, she doesn't have to.
Growing up, Thalassinos always had a love of beautiful things. "My mother was a custom dressmaker and I would always see luxurious fabrics and one-of-a-kind pieces." Following in her mother's footsteps, this businesswoman first started as a fashion designer for her own successful line of children's clothing. After years of compliments on the look of her home, it was time to apply her knack for decorating and creative vision to yet another endeavour.
Thalassinos soon became an expert in the home staging industry and a successful interior decorator. "When staging Read more