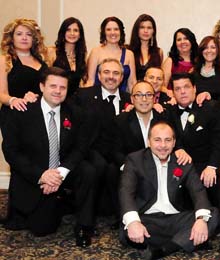 The Smiles of Innocence Memorial Charity is an organization of caring individuals dedicated to promoting awareness and raising funds through various activities in the community. On Nov. 10, 2012, its Annual Gala attracted over 1,000 attendees at Le Parc Dining and Banquet hall in Markham, where guests enjoyed an entertainment-filled evening with performances by Sensations, Blue Soul and Brass Transit. The charity event also hosted silent and live auctions, as well as many raffles, including a $5,000 shopping spree prize at Radiant Fine Jewellers. The Smiles of Innocence Memorial Charity is an organization that supports high-priority programs at the Hospital for Sick Children. To date, it has raised over $2.5 million for the SickKids Foundation.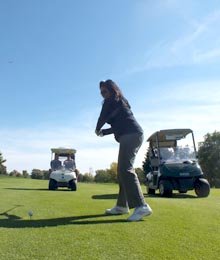 On Sept. 27th, 2012, the hard-working businesswomen of the Brampton Board of Trade tore up the links at Brampton Golf Club for the 12th Annual Ladies on the Links Golf Tournament. The Brampton Board of Trade thanks Dolce Media Group and other proud sponsors for their support of Brampton's business community.
When the women and children at Red Door Family Shelter in Toronto awoke last Christmas morning to find nearly 200 shoeboxes stuffed with thoughtful presents from local women, they were shocked. "It's a real gift to see that the community cares about them and cares about the crises they're going through," says Bernnitta Hawkins, Red Door's executive director. What stemmed from a generous gesture has become a national initiative to spread joy over the holiday season to those who need it most. "It's not a huge thing, but I do believe in it," says Caroline Mulroney Lapham, co-founder of The Shoebox Project.
After a conversation in mid-November 2011, Mulroney Lapham was inspired to help her sister-in-law Jessica Mulroney extend her mother's philanthropic mission to the streets of Toronto. "Her mother would put together shoeboxes filled with small items that women really enjoyed — little splurges — and she would ask her friends to do the same and deliver them all to a local shelter in Montreal. Jessica said she wanted to bring it here and I thought it's such a nice idea." So they banded together with fellow sisters-in-law, Vanessa and Katy Mulroney, and sent an email out to family and friends inviting them to participate. "We were worried for a while that we wouldn't even get 100 shoeboxes, and low and behold, we got almost 400 without any kind of marketing," says Mulroney Lapham, who was delighted to be able to share the shoeboxes with other local shelters across the city.
Read more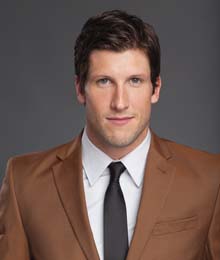 Local figures reveal their favourite New Year's Eve memories.
Brad Smith
Bachelor Canada, Citytv
''I started a tradition about five years ago where I would always go back home to my parent's place in Montreal for New Year's Eve and cook them dinner. So every year since then I've spent it subsequently with my brother, my sister and the kids, and we'd just have everybody over to celebrate. The most memorable one was 2009. I made six pounds of mussels in a spicy tomato marinara sauce, Swiss chard and collard greens with diced bacon, and goat cheese smashed sweet potatoes. We also had about seven bottles of wine. Whenever I go back to Montreal I love doing the same thing, which is just trying to get my entire family under one roof because we're just absolute crazies! This year I think Bianka and I are actually going to be in Mississauga for New Year's. We're going to my parent's from December 21st to the 25th and then we'll head to her parent's for Christmas night probably through to New Year's."
Read more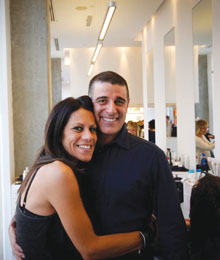 Solo Bace Salon, April Maloney Salon, Lift Salon and Bob and Paige Salon hosted this year's Annual Mane Event fundraiser. Proceeds from hair care services, a raffle, silent auction and direct donations raised $32,000 for The Teresa Group, a community-based charitable organization serving children and their families affected by HIV or AIDS. Steve Roy, founder of the Mane Event and stylist at Solo Bace Salon, explains that the well-being of innocent children fuels his passion for the cause. "It's for the kids," he says.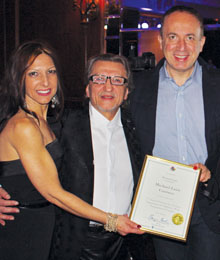 On Nov. 18, 2012, more than 400 people filled Montecassino Banquet and Event Venue in Woodbridge for the Michael Luisi Fashion for a Cause on the Runway. Haute couture, live music and refreshing fare made the joys of giving back even more enjoyable. Hosted by Michael Luisi Couture, the event raised funds and awareness for the Children's Wish Foundation of Cananda.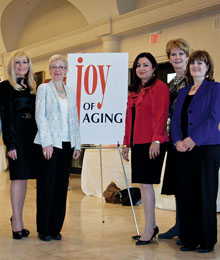 With over 350 attendees, The Joy of Aging 2012 raised funds for Mackenzie Health Foundation. Tina Tehranchian and Janine Purves were the co-chairs. Erin Davis was the master of ceremonies and Rona Maynard was the keynote speaker.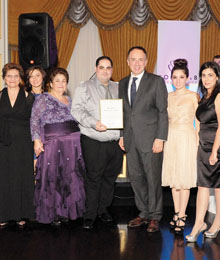 On Nov. 9, 2012, the Believe committee hosted its 6th Annual Red Carpet Affair in support of SickKids Foundation at the Venetian Banquet Hall. Helping to raise $20,000, guests enjoyed entertainment by Enrico Gallante, Christian Boni and DJ Marco Del Biondi. The Believe committee would like to thank all guests for their continued support, and for believing in SickKids.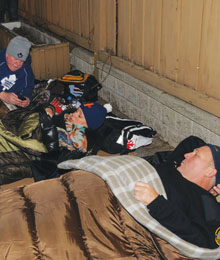 Dragons' Den's Arlene Dickinson, Toronto Police Chief Bill Blair, Toronto Maple Leafs general manager Brian Burke and other well-intentioned leaders slept out on the streets of downtown Toronto to raise awareness on homeless youth. The inaugural "Sleep Out" raised $530,000 for kids at Covenant House's youth shelter.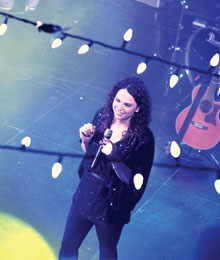 Elizabeth Grant Skin Care presented THE BIG GIVE on Nov. 7, 2012, at Toronto's Berkeley Church. Hosting 650 young professionals and raising close to $30,000, the event supported Canadian cancer charity Look Good Feel Better. Delicious food and beverages were provided by Frozen Assets, Elle Cuisine, Qualifirst Foods, Cupcake Culture, Three Olives Vodka, Corona and Rosehall Run Vineyards as The Little Black Dress, The Apollo Effect, Black Mink and DJ Jody Litvack entertained guests.