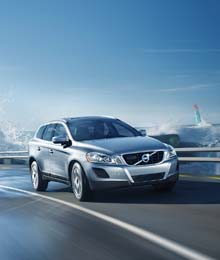 Winter is underway, and with it, those fluffy, fender-bender-causing flurries of calamity. While there's no substitute for a level head and snow tires, this list of winter-ready autos can make life behind the wheel a little less frigid. So bring it on, Mother Nature — let it snow.
Infiniti JX
Just because it's like the Arctic tundra outside doesn't mean luxury curls up to hibernate. The seven-seat Infiniti JX keeps the comforts roaring all winter with, among other things, three-zone climate control, leather seating and steering wheel, heated seats and a seven-inch information display. Intelligent all-wheel drive (AWD) adjusts power and handling to combat erratic weather while Infiniti's Safety Shield, Blind Spot Intervention and Backup Collision Intervention keep an eye on traffic. Traction control and anti-lock brakes also come standard, and with this midsize luxury crossover's remote starter, you'll never have to sit shivering in the driveway. Starting from $44,900.
www.infiniti.ca
Read more
Driving an electric vehicle isn't for everyone. More accurately, it's for a select few. Case in point: the Ford Focus Electric, Ford's first fully electric car.
Here is, for all intents and purposes, a solid electric vehicle: it's attractive, drives well, and of course — its raison d'être — emits zero carbon emissions. But who's going to drive it?
Commuters? Unlikely. Regular travellers? Nope. Single-car households? You'd run into problems. I could rhyme off the figures — like its 23-kilowatt-hour lithium-ion battery, which produces 143 horsepower and 184 pound-feet of torque — but that doesn't really matter. This car is for the established eco-minded urbanite, plain and simple.
Read more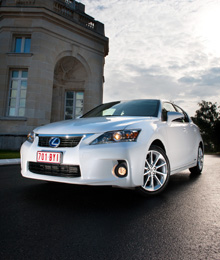 Toyota captures lighting in a bottle with its now wildly successful flagship hybrid, the Prius. Its popularity has skyrocketed in recent years, and the Japanese auto manufacturer has made a recent push to replicate that potent electric-gas magic, releasing various Prius iterations and hybridifying other models, like the Camry and Highlander.
Lexus is following suit. Riding the wave of Prius-induced hybrid fever, Lexus has padded its roster with a hybrid for virtually every segment. If you're on the market for a hybrid, there's a Lexus for that.
The most recent addition to the family is the compact CT 200h. While the Prius is tailored for the eco-minded utilitarian, the CT 200h is out to add some zest to the green. With a sporty esthetic, low price point Read more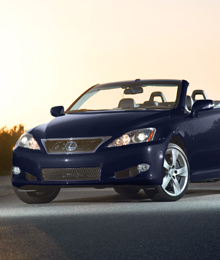 There's always been a stigma riding shotgun with Lexus. You've probably heard about the slights. "They're just dressed-up Toyotas;" "They have no personality." But those who like this Japanese luxury brand tenaciously stand behind it, and it's hard to belittle their loyalty. Each Lexus, after all, is exceptionally well built. But can the 2012 IS 350 C serve up some flavour and break free from the flak?
When first examining the IS 350 C, you may feel like you've seen this luxury convertible coupe before. That's because you have. Not much has changed stylistically since this two-door, hardtop convertible was released alongside the redesigned 2009 IS. Lexus apparently decided to skip the standard coupe altogether, but that's another story. This isn't necessarily detrimental, though. The same sharp, assertive eyes and sleek front-end give the IS 350 C a sporty look. Read more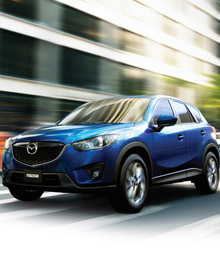 It seems like every automotive maker is racing towards the compact SUV segment as of late. It's become a crowded party, but arguably not the most exciting. Mazda is looking to change all that by tossing some "zoom zoom" into the mix with its brand new CX-5.
This compact SUV is Mazda's attempt at breathing life back into the tired Tribute, and the Japanese are giving it their all. It's the first Mazda fitted with the entire range of the automaker's new SkyActiv Technology, which includes new engine, transmission, body and chassis designs that are meant to increase fuel efficiency while strengthening safety and maintaining a dynamic, fun-to-drive feel.
Under the hood, the SkyActiv-G, 2-Litre engine powering the CX-5 delivers a modest 155-horsepower and 150 lb-ft of torque. But what really cranks heads is the engine's impressive 13:1 compression Read more
Anticipation hovers over the crowd at Maranello Fiat's grand opening celebration. Guests mingle, sip spirits and ogle the new 500s occupying the showroom floor. But it's not a car this party is waiting for – it's the man who saved Fiat, who reintroduced the beloved 500 to the world, that's on their minds. And as he's ushered through the doors of Fiat's Canadian flagship dealer, the crowd's response says it all: Sergio Marchionne has arrived.
Read more
When taking a look at automotive companies in general, it's easy to see the many ups and downs that are experienced over the years, whether the circumstances are based on economic climate, consumer taste, product appeal or financial health. As can be seen in today's fast-paced auto industry, mighty corporations that appeared invincible can easily be humbled by a variety of issues. The most compelling is when products start to lose appeal, as in the case of the Land Rover Group. Just a few years ago, its product portfolio was starting to look stale and fall behind the leaders in the premium segment. The company realized its shortfall, and has since reinvented the brand, offering appealing premium SUVs that now cover the compact premium crossover, mid-size and large premium SUV segment. The big news is the launch of the radical 2012 Range Rover Evoque premium crossover SUV, which replaces the aging Read more
Practical transportation is essential for modern urbanites. Sure, that desire for a sexy sports car may hang like a painting in your mental rear-view mirror, but for those morning car pools, after-school soccer practices and weekly grocery runs, you'll need something more pragmatic. Depending on your taste and lifestyle, these two crossovers provide plenty of utility.
Read more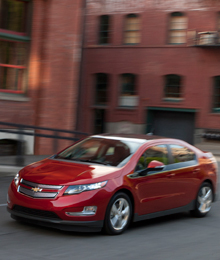 A shocking revelation in eco-friendly driving has made its way to the Great White North, and its name is the Chevrolet Volt. After the buzz about its marathon battery life, the 2011 Motor Trend Car of the Year is now modestly cruising Canadian streets, and for the environmentally conscious driver, this car is a hit.
When GM released the EV1, the first mass-produced electric vehicle (EV) of the modern era 15 years ago, it was received with much content, even though it was available only through lease. In a controversial fashion, however, GM killed off the EV1, citing unprofitability as its demise. Because public perception shifted towards eco-friendly transportation, major automotive manufacturers have changed course. Read more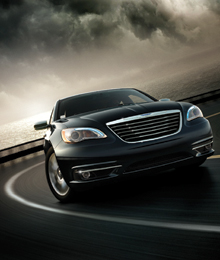 What's the quickest way to erase a past, especially one that brings nothing but bad memories? How about an identity change? Well, it seems that the powers that be at Chrysler felt a need to change the identity of its mid-size sedan and convertible models to '200,' formally known as the Sebring. This gives the heavily made-over model a fresh start with the buying public, especially after coming out of its much-publicized financial woes.
Remember the Chrysler Sebring sedan and convertible? It launched about three years ago unsuccessfully. I had driven one from a rental fleet at the time, and it was certainly clear that some serious re-work was required!
Fast-forward to today and the Sebring gets an extreme makeover in bodystyle, interior design and powertrain, Read more