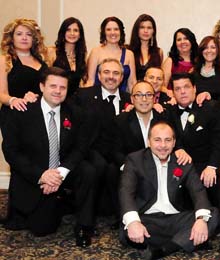 The Smiles of Innocence Memorial Charity is an organization of caring individuals dedicated to promoting awareness and raising funds through various activities in the community. On Nov. 10, 2012, its Annual Gala attracted over 1,000 attendees at Le Parc Dining and Banquet hall in Markham, where guests enjoyed an entertainment-filled evening with performances by Sensations, Blue Soul and Brass Transit. The charity event also hosted silent and live auctions, as well as many raffles, including a $5,000 shopping spree prize at Radiant Fine Jewellers. The Smiles of Innocence Memorial Charity is an organization that supports high-priority programs at the Hospital for Sick Children. To date, it has raised over $2.5 million for the SickKids Foundation.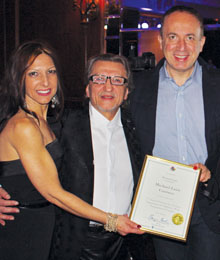 On Nov. 18, 2012, more than 400 people filled Montecassino Banquet and Event Venue in Woodbridge for the Michael Luisi Fashion for a Cause on the Runway. Haute couture, live music and refreshing fare made the joys of giving back even more enjoyable. Hosted by Michael Luisi Couture, the event raised funds and awareness for the Children's Wish Foundation of Cananda. Over 400 people attended the 4th Annual Hats On for Awareness Hatsquerade gala this year wearing their favourite — and at times outrageous — hats in support of mental health. Keynote speaker Michael Landsberg of TSN'S Off the Record brought the crowd to its feet with his stirring anecdote on battling depression.The event was a success, raising $65,000 in support of the Centre for Addiction and Mental Health (CAMH).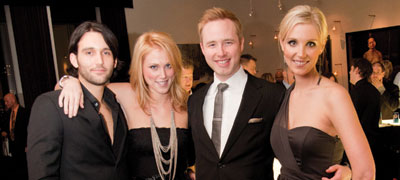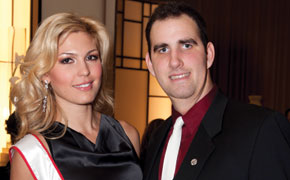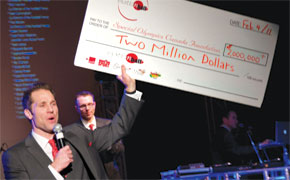 In commemoration of a decade of support for the Special Olympics Canada Foundation (SOC), Motionball celebrated with its most lavish gala to date – Decadence. This past February, young Toronto Read more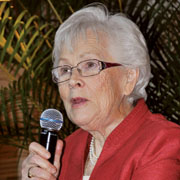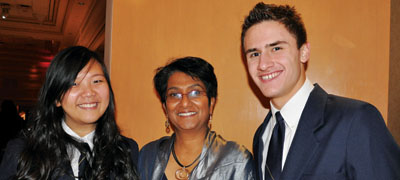 Toronto Montessori Schools (TMS) celebrated its 50th anniversary at the Montesoirée gala held on Nov. 26, 2010. Over 500 guests helped raise $150,000 in support of the TMS Learning for Life Capital Read more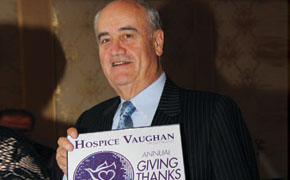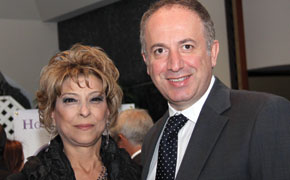 Hospice Vaughan's 2011 programs have a lot to be thankful for after a successful evening at Le Parc on Oct. 1, 2010. The sanctity of life was honoured with a delicious meal and celebrated with guests Read more
Dreams Take Flight hosted its annual An Evening of Dreams gala in October at Toscana Banquet Hall. The spectacular sold-out event was hosted by Canada AM's Seamus O'Regan and featured amazing entertainment. The event attracted familiar faces, including renowned Canadian astronaut Dr. David R. Williams. By raising more than $100,000, the national non-profit organization is sending a plane full of disadvantaged GTA children to the Magic Kingdom in 2011. www.dreamstakeflight.ca
Left – Gala director for Dreams Take Flight Anna Donato and Walter Gretzky celebrate another year of success. Gretzky has been a huge supporter of Dreams Take Flight for many years and is on each year's flight to Disney World.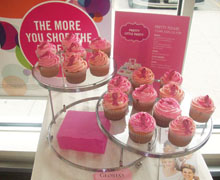 An annual fall gala uniting beauty and health had Shoppers Drug Mart's Beauty Boutique on Highway 7 and Ansley Grove Road tickled pink on Sept. 18, 2010. The Pretty in Pink event garnered much attention, with guests enjoying free makeup and skin care consultations as they fundraised money with pretty pink cupcakes by Gloria's Cakes. The Look Good Feel Better Charity – a program helping women deal with the side effects of chemotherapy through makeup and wig workshops – was the main focus at the event, with cupcake sales and $5 from each gala ticket sold going towards the program. The Beauty Boutique on Highway 7 and Read more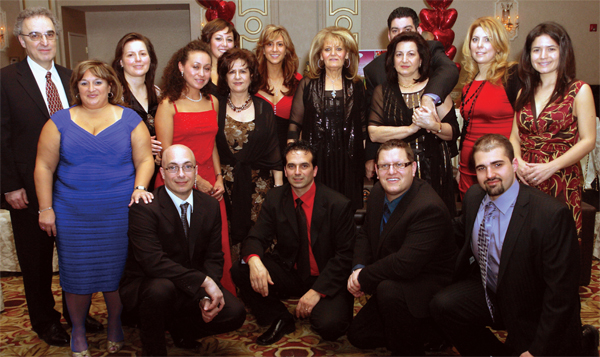 Only Cupid was missing on Feb. 12, 2010, when The Precious Hearts fundraising dinner and auction gala inspired love at the Venetian Banquet & Hospitality Centre. In commemoration of beloved leaders Read more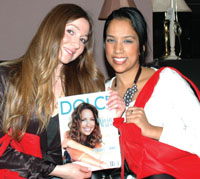 As fashion designers for Ley'La Collezione, Lauralee Ferretti and Kimberley Gadwah have always had a love for the arts. Their passion for artistic expression led to a charitable gala to support the Centre for Addiction and Mental Health (CAMH) on Dec. 6th, 2009 at the Dolce Social Ballroom. Due to lack of public awareness for CAMH, an art gala not only gave Toronto artists the opportunity to use their craft but to contribute to a much-needed pillar within society. A special thanks goes to the many sponsors, including Dolce Publishing Inc. Read more