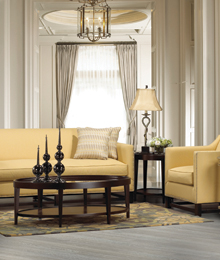 Any home can be beautiful when all the right elements are in place. But it takes time, experience and good taste to achieve this. Enter design destination Decorium, a wonderland of expertise and everything you need to craft your surroundings into spaces that reflect your lifestyle and budget. "We're family owned, and we're on-site to create the home that so many people have trouble creating," says CEO Steve Forberg.
From premium furniture, home accessories and occasional pieces, to lighting, children's furniture, bedroom and dining sets, Decorium is more than just your average furniture store. With a showroom that soars at 60,000 sq.ft., unending styles are conveniently divided into five design categories. Noting the confusion that comes with packed big box furniture stores that don't offer one-on-one design consultations and fashion advice, Forberg asks, Read more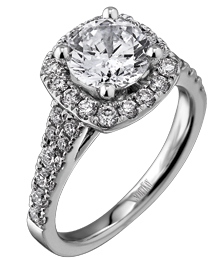 Luxury is not only defined by the look of something, it is defined by the way it makes you feel. It is not only apparent in a piece of jewelry, but is visible in a welcoming and unpretentious atmosphere. L'Oro immerses itself into these definitions, carrying premium jewelry while valuing the strong relationships it has built. "Our customer is someone who expects and understands quality because they live this in their daily life," says storeowner Haigo Derian.
With a progressive approach to traditional business, L'Oro has been placed in a favourable position within the jewelry industry. Among its exclusive brands, Chopard is one of the elite jewelry names partnered with L'Oro. "They are one of the few family owned companies left in the watch industry, and the Chopard family has built an incredible enterprise," says Derian. Read more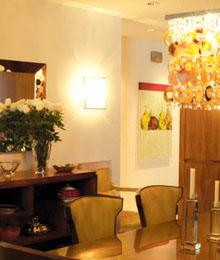 1. Lee Wilder Design: Fresh and innovative designs that capture a clean and timeless sensibility are what Lori Wilder and David Macri deliver at Lee Wilder Designs. Having spent over a decade in the design industry, the expert duo blends myriad textures, hues and styles to create luxurious spaces with a modern, contemporary edge. Clients bask in the gorgeous details of their functional designs.
www.leewilder.com, 416.203.9086
2. Gracia Bath Kitchen Interiors: Outfit your home in functional, contemporary kitchen and bathroom products from Gracia. Its superb collections allow homeowners to create ambiences that reflect their tastes and cater to their needs. With help from this industry leader, your home will ooze beauty and innovation.
www.gracia.ca, 905.265.8777, 416.223.2241 Read more