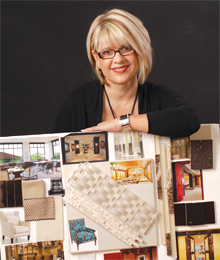 "I can't live without my imagination," says Roula Thalassinos, the owner and visionary behind Stagedfx. With a presence and passion for the home staging and interior decorating business, she doesn't have to.
Growing up, Thalassinos always had a love of beautiful things. "My mother was a custom dressmaker and I would always see luxurious fabrics and one-of-a-kind pieces." Following in her mother's footsteps, this businesswoman first started as a fashion designer for her own successful line of children's clothing. After years of compliments on the look of her home, it was time to apply her knack for decorating and creative vision to yet another endeavour.
Thalassinos soon became an expert in the home staging industry and a successful interior decorator. "When staging Read more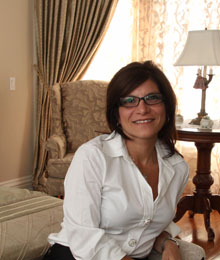 Windows that speak for themselves.
With each stitch and sew, perfection is at its best in the hands of Anna Maria. As a skilled seamstress and accomplished designer, Anna Maria applies her love of fashion to dress your home in haute couture designs. "Drapery brings elegance and style to a space. Essentially, window dressings complete a room while establishing its ambience," says Anna Maria.
With years of experience under her belt, Anna Maria delivers luxurious and unique window designs that work harmoniously with her clients' lifestyles. As a graduate of Toronto's George Brown College's Creative Fashion Design program, Anna Maria infuses refined style and sartorial elegance into all of her work. "My love of fashion carries over to my drapery – it's a Read more