CL: What is at the heart of your label?
MA: Alya Couture is named after my grandmother – it's a tribute to her. She was a seamstress for society weddings and I would always accompany her through the market, looking for beads and all those gorgeous silk fabrics that we have in that part of the world [Jordan]. She taught me little secrets of the trade when I was young. Today, I try to make my gowns and dresses work year-round, and really look for longevity and value. Couture dresses in the past were something that were passed on from your great-grandmother to your grandmother, to your mother and now you, who gets to wear it again. This is what I really try to bring back – things that are very well made and of high-quality.
Read more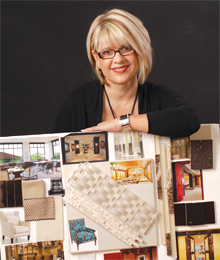 "I can't live without my imagination," says Roula Thalassinos, the owner and visionary behind Stagedfx. With a presence and passion for the home staging and interior decorating business, she doesn't have to.
Growing up, Thalassinos always had a love of beautiful things. "My mother was a custom dressmaker and I would always see luxurious fabrics and one-of-a-kind pieces." Following in her mother's footsteps, this businesswoman first started as a fashion designer for her own successful line of children's clothing. After years of compliments on the look of her home, it was time to apply her knack for decorating and creative vision to yet another endeavour.
Thalassinos soon became an expert in the home staging industry and a successful interior decorator. "When staging Read more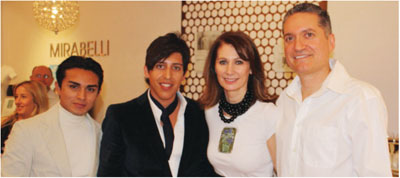 Canadian fashion designer Franco Mirabelli and his wife, Nancy, hosted the Wear White for Windfall cocktail reception Jan. 28th, 2009. The event was the official store opening for Mirabelli's Rosedale boutique, drawing in over 100 guests, including TV and radio personality Marilyn Denis. Read more