When the women and children at Red Door Family Shelter in Toronto awoke last Christmas morning to find nearly 200 shoeboxes stuffed with thoughtful presents from local women, they were shocked. "It's a real gift to see that the community cares about them and cares about the crises they're going through," says Bernnitta Hawkins, Red Door's executive director. What stemmed from a generous gesture has become a national initiative to spread joy over the holiday season to those who need it most. "It's not a huge thing, but I do believe in it," says Caroline Mulroney Lapham, co-founder of The Shoebox Project.
After a conversation in mid-November 2011, Mulroney Lapham was inspired to help her sister-in-law Jessica Mulroney extend her mother's philanthropic mission to the streets of Toronto. "Her mother would put together shoeboxes filled with small items that women really enjoyed — little splurges — and she would ask her friends to do the same and deliver them all to a local shelter in Montreal. Jessica said she wanted to bring it here and I thought it's such a nice idea." So they banded together with fellow sisters-in-law, Vanessa and Katy Mulroney, and sent an email out to family and friends inviting them to participate. "We were worried for a while that we wouldn't even get 100 shoeboxes, and low and behold, we got almost 400 without any kind of marketing," says Mulroney Lapham, who was delighted to be able to share the shoeboxes with other local shelters across the city.
Read more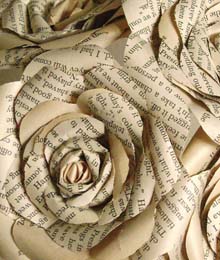 This is Paris by Miroslav Sasek
In the tradition of Miroslav Sasek's This is children's series, This is Paris paints a playful picture of the city for little world travellers. With colourful images depicting favourite corners of Paris accompanied by charming, informative text, This is Paris will ignite a passion for travel — and for the City of Love — in young readers.
The Five People You Meet in Heaven by Mitch Albom
Warm up your holiday season with Mitch Albom's beloved tale of life, death and the meaning of both. Through the character of Eddie, a Second World War veteran now working at an amusement park, Albom flies readers to the heavens for an enriching glimpse of the afterlife.
Virginia Wolf by Kyo Maclear
Inspired by the friendship of author Virginia Woolf and her sister, painter Vanessa Bell, Virginia Wolf takes little readers by the hand and paints them a whimsical, magic-filled adventure that will open their minds and kindle their imaginations.
Read more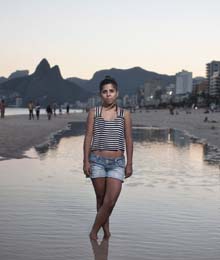 Prashant worked as a computer consultant for a leading telecommunications company with networks across Europe and most of Asia. We ran into Prashant during an afternoon stroll in a busy city park in Mumbai. He spoke English fairly well, so we were able to engage him in conversation about a typical week in his life: 12-hour days, meagre earnings and a constant flow of people around him. He explained how he had been offered a job in Europe with better pay and fewer hours, but he had declined it simply because he couldn't give up what he had here in his country. It occurred to us as we sat in that city park — with trash piled everywhere and a fountain in the middle of a garden constantly spurting oily black water — that Prashant was a living, breathing reminder of what home really is. We realized that home is more than beautiful landscapes, city attractions and social status, and it's not where you lay your head down to sleep. This became clear to us after a few minutes of talking to him.
We met Prashant during the course of our journey around the world, passing through 19 countries, boarding over 20 planes, travelling over 60,000 miles to engage with 300 different strangers. Throughout our experience, we had 70 meals with people we had never met before. Although food was at the core of our project, it was in no way what it was all about. The heart and soul of our search was an honest attempt to collide with the stories of people, with the belief that everyone has a tale to tell. We sought to engage with individuals from all walks of life and all types of locations on the map. Our mission was to love and serve the stranger, not because we wanted to change the world, but rather because we thought the smaller, more intentional encounters are the types of interactions that actually matter.
Read more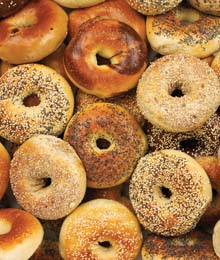 City Life Magazine gives you 10 good reasons not to cry on your birthday. We've scoured the GTA and uncovered free merchandise, food and fun for you to save hundreds of dollars on the one day you can.
1. COMPLIMENTS OF THE CHEF
For those who think there's no such thing as a free lunch, feast your eyes on Tucker's Marketplace's free birthday buffet. Located in Mississauga, Burlington and Etobicoke, this culinary hot spot will make you salivate on that special day with scratch-made soup, hand-carved roast beef and crème caramel. Just show some proof and enjoy the bread pudding! Value is $18.99 on weekdays and $22.99 on weekends.
www.tuckers.ca
2. IN CASE YOU DIDN'T KNOW
This is the ideal deal for the good friend who offers to treat their birthday buddy. The rules are simple: simply pick up the celebratory chum, take them to the nearest Casey's restaurant, order yourself a delicious entrée (min. $14.99) with a drink and let Casey's cover the cost of your ID-carrying comrade.
Maximum Value is $14.99.
www.caseysbarandgrill.com
Read more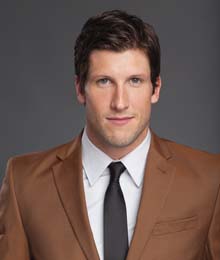 Local figures reveal their favourite New Year's Eve memories.
Brad Smith
Bachelor Canada, Citytv
''I started a tradition about five years ago where I would always go back home to my parent's place in Montreal for New Year's Eve and cook them dinner. So every year since then I've spent it subsequently with my brother, my sister and the kids, and we'd just have everybody over to celebrate. The most memorable one was 2009. I made six pounds of mussels in a spicy tomato marinara sauce, Swiss chard and collard greens with diced bacon, and goat cheese smashed sweet potatoes. We also had about seven bottles of wine. Whenever I go back to Montreal I love doing the same thing, which is just trying to get my entire family under one roof because we're just absolute crazies! This year I think Bianka and I are actually going to be in Mississauga for New Year's. We're going to my parent's from December 21st to the 25th and then we'll head to her parent's for Christmas night probably through to New Year's."
Read more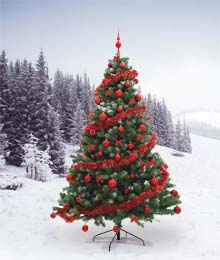 Perhaps the decision between a real or fake Christmas tree was once a contentious matter for consumers. But today, it seems, the decision is becoming more and more clear-cut. Faux fir is decking our halls.
According to Statistics Canada, in 2011 the fresh-cut Christmas tree industry reaped more than $51 million in sales. Not bad, especially considering over $28 million came from exports (Canada is a net exporter of Christmas trees, StatsCan notes). In 2010, however, the industry raked in $56.6 million — that's a 9 per cent drop. In fact, there's been a significant slide in real Christmas tree sales over the last decade: down 22 per cent since 2006 and nearly a third since 2001.
Artificial tree sales, on the other hand, continue to climb. Last year $47 million worth of fake Christmas trees were imported to Canada — more than double 2001's figure — with the vast majority of those coming from China. Like virtually every other holiday hallmark, Canadian souvenir or bargain-priced paraphernalia that fetches our hard-earned cash, we're importing Christmas from across the Pacific. The North Pole has moved its head office to Beijing.
Read more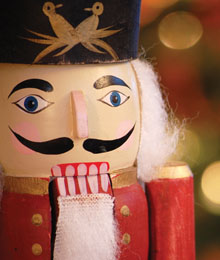 There's no need to hibernate — oodles of winter activities are calling your name, and they're all just around the bend.
Black Creek Pioneer Village
Step back in time and discover the rustic simplicity of a pioneer Christmas. Black Creek Pioneer Village invites you to celebrate with traditional candlelit dinners, Victorian-style ballroom dances, taffy pulls and more.
www.blackcreek.ca
Uplands Ski Centre
Hit the Alps — without leaving town! Uplands Ski Centre, Vaughan's hidden winter wonderland, gives families a safe environment to make a day of dashing through the snow.
www.uplandsgolfandski.com
Supervised Outdoor Skating Rinks
It's like a scene from The Bishop's Wife: skates laced, scarf wrapped and hands clasped to your significant other's. Give your holiday a playful spin by hitting the ice at Nathan Phillips Square or Woodbridge's Chancellor Park.
www.toronto.ca

Read more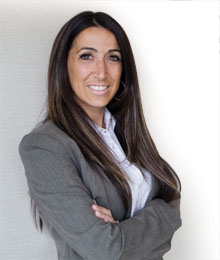 1. If I have mortgage default insurance do I also need mortgage life insurance?
Yes. Mortgage life insurance is a life insurance policy on a homeowner, which will allow your family or dependants to pay off the mortgage on the home should something tragic happen to you. Mortgage default insurance is something lenders require you to purchase to cover their own assets if you have less than a 20 per cent down payment. Mortgage life insurance is meant to protect the family of a homeowner and not the mortgage lender.
2. What steps can I take to maximize my mortgage payments and own my home sooner?
There are many ways to pay down your mortgage sooner that could save you thousands of dollars in interest payments throughout the term of your mortgage. Most mortgage products, for instance, include prepayment privileges that enable you to pay up to 20 per cent of the principal (the true value of your mortgage minus the interest payments) per calendar year. This will also help reduce your amortization period (the length of your mortgage). Another way to reduce the time it takes to pay off your mortgage involves changing the way you make your payments by opting for accelerated biweekly mortgage payments, which will not only help you pay off your mortgage more quickly but will also save you a significant amount of money over the term of your mortgage. Visit me to find out which strategy suits your specific needs.

Read more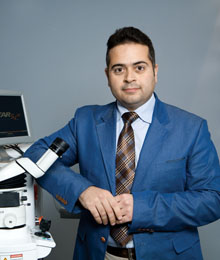 There's more to Dr. Mark Fava than meets the eye. Educated in prestigious universities across Canada and taking the road less travelled to the U.S. to further pursue his passion for eye health, the born-and-raised Vaughan native is now a leading authority in ophthalmology. And where better to cultivate his homegrown skills than the place where he first envisioned a future in medicine. "My roots are here," explains Dr. Fava, who recently left Boston to debut an innovative, full-service practice in Vaughan. "Eyes Above Toronto represents my homecoming."
Introducing a new generation of eye care to the city, Eyes Above Toronto fuses a patient-driven approach with state-of-the-art procedures. Fitted with the most advanced diagnostic equipment and medical technologies to treat the tertiary stage of eye disease, the clinic welcomes patients with friendly staff members and a warm, comforting environment. Among its star technologies is the iLASIK platform, a revolutionary bladeless procedure in laser vision correction that reshapes the cornea to correct your vision. Safe and painless, the sophisticated procedure is also efficient, requiring about 10 minutes per eye and one weekend of recovery time. "We're giving patients not just the freedom from glasses, but the ability to see the world," says Dr. Fava, who coedited Cornea and Refractive Atlas of Clinical Wisdom (2011), a medical book that shares invaluable clinical experience from authoritative voices in cornea and refractive surgery. "It's quite an amazing experience to wake up in the morning and not scramble to find your glasses because you can now see."
Read more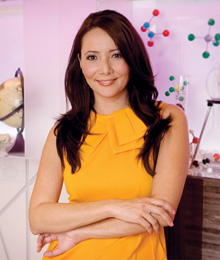 Ziya Tong and I have been forced to seek refuge in the last bastion of safety at CTV's studios: the set of Canada AM. Dan Riskin, the mad scientist sophomore that he is, is concocting some volatile experiment, and the results point to explosive. We can only pray for the well-being of the Daily Planet set and take cover where Beverly Thomson serves up the day's headlines over coffee.
OK, so that's a bit of a stretch. But there's enough pyrotechnic business brewing that we've been instructed to steer clear. That, and they're filming. So a dimly lit corner and two comfy armchairs beside a faux fireplace will just have to do.
While certainly not ideal, these circumstances are actually unsurprising. This "intelligent insanity," as Tong describes it, is just business as usual on, Daily Planet, Discovery Channel Canada's flagship series. One day they're learning to fight forest fires with fans, the next they're meeting an artist who created "bulletproof skin" out of spider silk and goat milk. Today, it just Read more