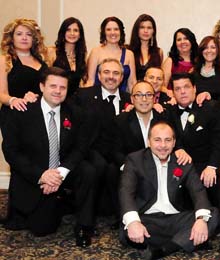 The Smiles of Innocence Memorial Charity is an organization of caring individuals dedicated to promoting awareness and raising funds through various activities in the community. On Nov. 10, 2012, its Annual Gala attracted over 1,000 attendees at Le Parc Dining and Banquet hall in Markham, where guests enjoyed an entertainment-filled evening with performances by Sensations, Blue Soul and Brass Transit. The charity event also hosted silent and live auctions, as well as many raffles, including a $5,000 shopping spree prize at Radiant Fine Jewellers. The Smiles of Innocence Memorial Charity is an organization that supports high-priority programs at the Hospital for Sick Children. To date, it has raised over $2.5 million for the SickKids Foundation.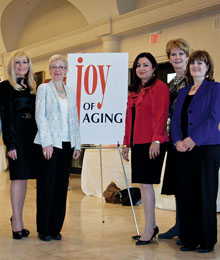 With over 350 attendees, The Joy of Aging 2012 raised funds for Mackenzie Health Foundation. Tina Tehranchian and Janine Purves were the co-chairs. Erin Davis was the master of ceremonies and Rona Maynard was the keynote speaker.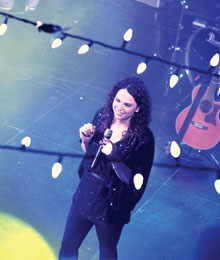 Elizabeth Grant Skin Care presented THE BIG GIVE on Nov. 7, 2012, at Toronto's Berkeley Church. Hosting 650 young professionals and raising close to $30,000, the event supported Canadian cancer charity Look Good Feel Better. Delicious food and beverages were provided by Frozen Assets, Elle Cuisine, Qualifirst Foods, Cupcake Culture, Three Olives Vodka, Corona and Rosehall Run Vineyards as The Little Black Dress, The Apollo Effect, Black Mink and DJ Jody Litvack entertained guests.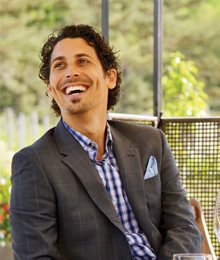 My passion for food began at an early age. Whenever I was allowed in the kitchen, I would help prepare family meals. My traditional Italian family continuously instilled an old-world culinary philosophy of simple, ingredient-driven food. Fresh pasta with seasonal vegetables from the garden tossed in a Tuscan olive oil was the start of many nights shared around our kitchen table. My culinary education took me across Europe and North America, and in 2006, I came home to Hockley Valley Resort.
We have worked very hard over the past five years to turn Hockley Valley into a top Ontario culinary destination. One of the biggest changes was the installation of our on-site, four-acre organic fruit and vegetable garden.
Investing in the garden has been such a worthwhile feat on so many Read more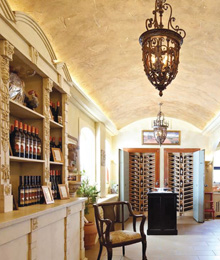 Virtually every start-up starts with a story — the most underrated tool at our disposal. Stories are motivators, inspirational and rewarding at the highest level of personal experience. But stories must be genuine, able to draw the listener in a way, as if those stories were their own.
For Marisa (my wife and partner of 40 years) and I, the motivation driving our desire to develop a winery was stirred by my stint as Ontario's trade representative to Italy — Milan, to be exact. The event was so pivotal to us that we often define our life as before and after Italy. We fell in love with the essence of Italian ingenuity, creativity and outstanding crafted wines. We began to embark on a dream to develop Amarone-styled wines in Canada, with the grapes we grow and subject to the differing climactic conditions. After a few years of talking about our dream, events reminded us that it was time to move forward. In essence, we realized that if a dream is genuine Read more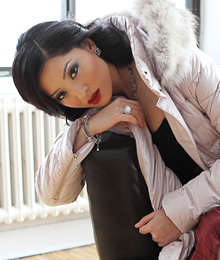 Johnny Yiu Handmade in Canada, Johnny Yiu jackets are filled with goose down to withstand harsh weather. Available in an array of cuts and colours, this fall/winter must-have is cinched with style. www.johnnyyiu.com
Anthropologie Bracelet Designed by Athens-based designer Dimitriadis and handcrafted in Greece, this canary yellow bracelet sparkles with porcelain roses and Swarovski crystals. www.anthropologie.com
Cottonfield From Cottonfield's autumn 2012 collection, this navy blue sweater is a great addition to a fall wardrobe. Wear a plaid shirt underneath to give your look a touch of sophistication. www.iccompanys.com Read more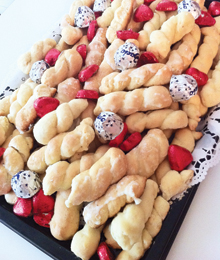 Good food and drink are necessities when creating an inviting atmosphere for any occasion. Bring warmth to your home, and delight your guests with the help of these new appetizing finds.
Hugs, Hearts and Cookies
Follow Strawberry Lane for all of your entertaining essentials, and choose from trays of sweets starting from only $29. Whether you're gathering for a festive event or just want to share a special treat with your family, Strawberry Lane will fill your home with the feel-good smell of freshly baked goods.
www.strawberrylane.ca
Express-o Yourself
The Breville® Barista Express Espresso Machine will turn your kitchen into an Italian café, making delicious Read more
Keep that light and bright colour from last season in your home as the fall starts to bring darker, gloomy weather our way.
LIMITLESS White adds an extra sense of harmony, space and vividness into any room. With this all-white bed or sofa set, you'll surely be adding a bit of brilliance into any dark room. www.limitless-toronto.com 416.366.5288
STRAWBERRY LANE Add beautiful, flourishing plant life to your home to create positive energy and to remind yourself that your plants won't be buried in leaves and snow forever. www.strawberrylane.ca
THE COMPANY STORE Your summer flowers may not be in bloom anymore, but you can add that pretty floral liveliness indoors with a fun flower-printed pillow. Read more
1. Angels Gate Winery Founded by a group of friends who share a common love of wine, this picturesque, bountiful winery was founded on land that once belonged to the Congregation of Missionary Sisters of Christian Charity in Ontario. www.angelsgatewinery.com
2. Closson Chase Set in Hillier, Ont., this estate has truly stood the test of time and now provides some of the richest, best-tasting wines in Canada. Founded in a purple barn in 2000 by viticulturalist and winemaker Deborah Paskus, Closson Chase is a French-inspired winery devoted to making the purest of wines. Book an appointment to visit its beautiful grounds and sip some bold, layered, rich Chardonnay or other aged, complex wine flavours. Read more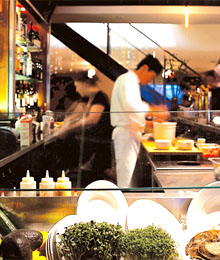 Turn your average night into a unique experience with this brilliant selection of food, drinks and restaurants.
Lit Espresso Bar 416.519.1884
Enjoy a fine cup of coffee in a hip part of the city. With two locations in Toronto, Lit Espresso Bar creates the ideal atmosphere to relax and socialize and is a trendy spot to enjoy a perfect latte or macchiato. Read more