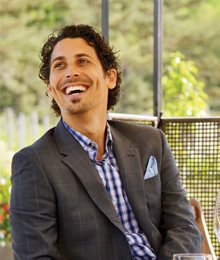 My passion for food began at an early age. Whenever I was allowed in the kitchen, I would help prepare family meals. My traditional Italian family continuously instilled an old-world culinary philosophy of simple, ingredient-driven food. Fresh pasta with seasonal vegetables from the garden tossed in a Tuscan olive oil was the start of many nights shared around our kitchen table. My culinary education took me across Europe and North America, and in 2006, I came home to Hockley Valley Resort.
We have worked very hard over the past five years to turn Hockley Valley into a top Ontario culinary destination. One of the biggest changes was the installation of our on-site, four-acre organic fruit and vegetable garden.
Investing in the garden has been such a worthwhile feat on so many Read more
In most Canadian gardens, there is too much clay or sand content, say experts in this field. Both are responsible for a compromised growing environment – and that spells frustration for those of us who work hard to grow flowers, tomatoes, vegetables and fruit.
"For plant roots to thrive, they need a proper balance of moisture, nutrition and aeration," says Syd Pell at Miracle-Gro. "Clay soil is dense and heavy, with tiny pores, so the oxygen level is low. Water cannot readily pass through, causing drainage problems that essentially drown the plant. At the other extreme, sandy soil has large pores and is low in organic matter, making it difficult to retain nutrients as water drains away far too quickly. If the roots can't get sufficient water and oxygen to transport nutrients, the plants will shut down."
Read more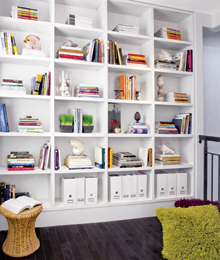 Summer inspiration is at your fingertips, with pages that bring out your creativity and lyrics that bring you around the world.
1. Preserves and Pickles There's nothing like homemade jam in the summertime. Turn to Gloria Nicol's cookbook for 25 mouth-watering spreads. Read more
Give your green thumb a workout with these gardening must-haves.
1 Zensations
With vibrant colours complementing the hues of spring blossoms, these traditional Buddha heads fuse Zen with a hint of modern design into your space. www.homesense.ca
2 Home Made
Carmine strawberries and leafy green asparagus by Harvest Collection will up the ante when harvesting season favourites. www.homedepot.ca
3 Green Bay
Stripe your grass as you mow with a system that can be easily attached to your walk-behind mower. The end-result is a Read more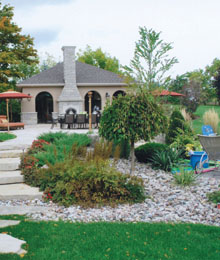 Whether you're hosting a sunset soiree, charming luncheon or lolling the heated days away in a getaway garden, you can release your natural instincts in the privacy of your own backyard. Read more