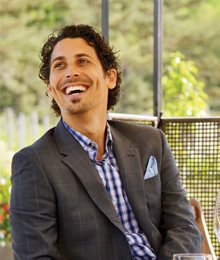 My passion for food began at an early age. Whenever I was allowed in the kitchen, I would help prepare family meals. My traditional Italian family continuously instilled an old-world culinary philosophy of simple, ingredient-driven food. Fresh pasta with seasonal vegetables from the garden tossed in a Tuscan olive oil was the start of many nights shared around our kitchen table. My culinary education took me across Europe and North America, and in 2006, I came home to Hockley Valley Resort.
We have worked very hard over the past five years to turn Hockley Valley into a top Ontario culinary destination. One of the biggest changes was the installation of our on-site, four-acre organic fruit and vegetable garden.
Investing in the garden has been such a worthwhile feat on so many Read more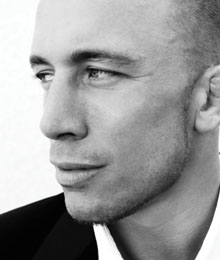 Everyone has a dream. Most often, it's tales of rags to riches that give people inspiration, driving them to be like a heroic protagonist. For anyone whose dream involves becoming the Welterweight Champion of the UFC, there's one man who knows exactly what it takes. Rising to the top with an already soaring career, Georges St-Pierre, also referred to as GSP, is the ultimate example of a winning warrior and a living legend.
Growing up in the humble parish municipality of Saint-Isidore, Que., St-Pierre's early life was far from easy. Simple things like going to school provided big challenges for the young fighter, forcing him to defend himself as early as the second grade. "To tell you the truth, I was really concerned back in the day about my ego and my image," St-Pierre admits during a telephone interview. "Even though I knew I was going to get beat up when somebody was trying Read more