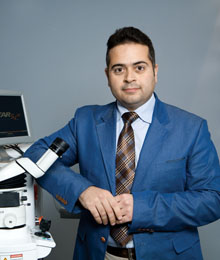 There's more to Dr. Mark Fava than meets the eye. Educated in prestigious universities across Canada and taking the road less travelled to the U.S. to further pursue his passion for eye health, the born-and-raised Vaughan native is now a leading authority in ophthalmology. And where better to cultivate his homegrown skills than the place where he first envisioned a future in medicine. "My roots are here," explains Dr. Fava, who recently left Boston to debut an innovative, full-service practice in Vaughan. "Eyes Above Toronto represents my homecoming."
Introducing a new generation of eye care to the city, Eyes Above Toronto fuses a patient-driven approach with state-of-the-art procedures. Fitted with the most advanced diagnostic equipment and medical technologies to treat the tertiary stage of eye disease, the clinic welcomes patients with friendly staff members and a warm, comforting environment. Among its star technologies is the iLASIK platform, a revolutionary bladeless procedure in laser vision correction that reshapes the cornea to correct your vision. Safe and painless, the sophisticated procedure is also efficient, requiring about 10 minutes per eye and one weekend of recovery time. "We're giving patients not just the freedom from glasses, but the ability to see the world," says Dr. Fava, who coedited Cornea and Refractive Atlas of Clinical Wisdom (2011), a medical book that shares invaluable clinical experience from authoritative voices in cornea and refractive surgery. "It's quite an amazing experience to wake up in the morning and not scramble to find your glasses because you can now see."
Read more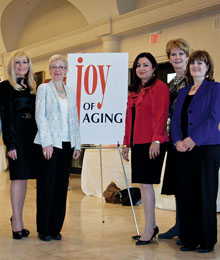 With over 350 attendees, The Joy of Aging 2012 raised funds for Mackenzie Health Foundation. Tina Tehranchian and Janine Purves were the co-chairs. Erin Davis was the master of ceremonies and Rona Maynard was the keynote speaker.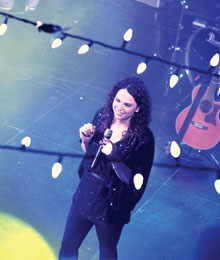 Elizabeth Grant Skin Care presented THE BIG GIVE on Nov. 7, 2012, at Toronto's Berkeley Church. Hosting 650 young professionals and raising close to $30,000, the event supported Canadian cancer charity Look Good Feel Better. Delicious food and beverages were provided by Frozen Assets, Elle Cuisine, Qualifirst Foods, Cupcake Culture, Three Olives Vodka, Corona and Rosehall Run Vineyards as The Little Black Dress, The Apollo Effect, Black Mink and DJ Jody Litvack entertained guests.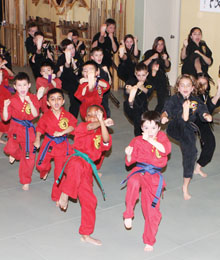 Northern Karate Schools (NKS) celebrated its 40th anniversary with students, supporters and staff who are all a part of a four-decade success story on Nov. 24, 2012. With 10 locations across the GTA, including Maple, Richmond Hill, Woodbridge and Thornhill, NKS has sharpened the body, mind and spirits of people of all ages. "A lot of places change for the sake of change. While we continue to adapt and expand our curriculum, we've always stayed true to our founding principles," says NKS Rutherford director Kyoshi Cos Vona. "I think that's the main reason we've had staying power."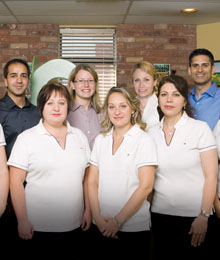 Dental Works 4 Kids is creating an exciting buzz in the Vaughan community. With the introduction of orthodontists Dr. Ajeet Ghumman and Dr. Sunny Dhingra, the office has become one of the first pediatric and orthodontic dental clinics in Ontario. Longtime friends who met early in their dental careers, they had always envisioned a place where patients could be cared for by a team of specialists as opposed to the traditional single-specialist clinic. Their vision for this type of successful practice has now become reality. "What first drew us to this profession is working with kids," says Dr. Ghumman. "It's a rewarding experience. We're helping create beautiful smiles, we're helping their whole outlook on life and their self-esteem."
Working with pediatric dentists Dr. Jill Oxner and Dr. Karen Stallaert, the specialists have taken a unique approach to preventative care to Read more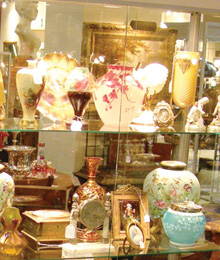 In its third year, the Premier Antique Show at the Metro Toronto Convention Centre continues to blow vintage lovers away. Antique dealers from across Ontario and Quebec are coming together on October 26, 27 and 28 to feature decorative arts, furniture, porcelains, clocks, pottery, fine jewelry and more. Read more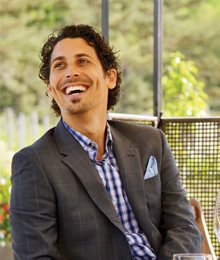 My passion for food began at an early age. Whenever I was allowed in the kitchen, I would help prepare family meals. My traditional Italian family continuously instilled an old-world culinary philosophy of simple, ingredient-driven food. Fresh pasta with seasonal vegetables from the garden tossed in a Tuscan olive oil was the start of many nights shared around our kitchen table. My culinary education took me across Europe and North America, and in 2006, I came home to Hockley Valley Resort.
We have worked very hard over the past five years to turn Hockley Valley into a top Ontario culinary destination. One of the biggest changes was the installation of our on-site, four-acre organic fruit and vegetable garden.
Investing in the garden has been such a worthwhile feat on so many Read more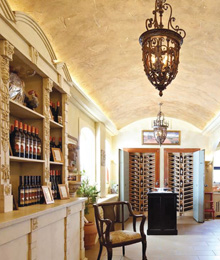 Virtually every start-up starts with a story — the most underrated tool at our disposal. Stories are motivators, inspirational and rewarding at the highest level of personal experience. But stories must be genuine, able to draw the listener in a way, as if those stories were their own.
For Marisa (my wife and partner of 40 years) and I, the motivation driving our desire to develop a winery was stirred by my stint as Ontario's trade representative to Italy — Milan, to be exact. The event was so pivotal to us that we often define our life as before and after Italy. We fell in love with the essence of Italian ingenuity, creativity and outstanding crafted wines. We began to embark on a dream to develop Amarone-styled wines in Canada, with the grapes we grow and subject to the differing climactic conditions. After a few years of talking about our dream, events reminded us that it was time to move forward. In essence, we realized that if a dream is genuine Read more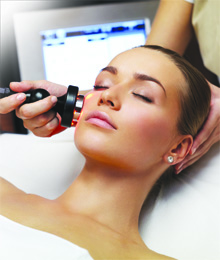 A medical revolution is stirring in Vaughan — and it's being led by DreamCare Medical, a novel concept that's rocketing the standards of health care to new heights.
Offering services that range from family health care and walk-in clinics, rapid access specialist appointments with medical and surgical specialists, to medical spa treatments and weight-loss assistance, DreamCare is equipped to meet — and exceed — all client expectations. Promising full client education on its services while erasing the lengthy wait times common in other Ontario facilities, the possibilities are endless at DreamCare.
With a diverse range of services headed by friendly, expert staff, clients are treated with professional care and treatments that make for a unique medical spa experience. "Our goal is to offer a full Read more
Eugene Strauss is one of those rare cases: he's a man who has a love affair with learning and believes in knowledge for knowledge's sake. Greeting people with a sweet smile and gentle handshake, Strauss makes everyone feel instantly comfortable. What are his goals for the upcoming year as a student at Ryerson University? "To survive," he laughs. Strauss is 87.
Born in 1925, his work experience is vast, ranging from waiting tables before the outbreak of WWII, to moving up the ranks with the Ontario government years later. Along the way, his thirst for education gave way to degrees in economics, public administration and psychology. "I wouldn't have done anything much different. I have no serious regrets," he says. One thing that keeps Strauss feeling vibrant in his elderly years is his constant curiosity about the world. Read more