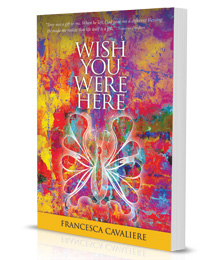 On a winter afternoon in 1998, she slowly climbed the staircase of her Vaughan home and wandered into her son's bedroom. Save for a bed and dresser drawers, the space that surrounded her was bare, the floor once strewn with belongings and the air once ripe with the familiar musk of men's cologne now thick with emptiness. The vacuity of it all and the reality of its perpetuity weighed heavily on her chest, dragging her to the floor in a thunderstorm of tears. Cocooned in despair, all she could do to not fall backwards was to look upwards. And that's when she saw it: a butterfly, on a winter afternoon in 1998, resting its wings on a picture frame fastened to the wall. An inconceivable sight, perhaps, until you learn of the tragic narrative of loss and courage by first-time author Francesca Cavaliere. Wish You Were Here, which will be released in fall 2012, reveals the true story of an ordinary Vaughan family bereaved by suicide, and how hope got them through the days. The photograph inside the frame on the wall was of her son.
Antonio (Tony) Cavaliere was the embodiment of cool at school, a big-brother protector, dutiful but occasionally rebellious. For someone so young he had big dreams: to marry his long-time girlfriend, to invest in real estate, to expand his education and secure a stable job. He'd been a hockey player, his aptitude and sportsmanship awarded with trophies and ribbons. He had been a patient coach to a children's hockey team. He laughed often. At school and at work, he formed deep friendships, and his charm and good looks didn't go unnoticed with the opposite sex. The bond he had with his younger sister Lisa was apparent, strengthened by their shared interests of music and family values. Every December, they looked forward to their annual tradition of selecting a tree to decorate. But Tony wouldn't make it to Christmas in 1997. Despite the love and support of friends and family, and the resources of help available, he suffered in silence. Overcome by major depression, Tony died by suicide in October of that year. He was 24.
According to the Centre for Addiction and Mental Health (CAMH) in Toronto, some form of mental illness will affect one in five Canadians each year, with anxiety or mood disorders, including depression, affecting 12 per cent of the population. Hopeless and helpless, those that turn to suicide see no other way to escape their pain. The Canadian Mental Health Association (CMHA) states suicide as the second leading cause of death in the 15–24 age group.
"After that day, there was a painful, empty air in the house, as though it knew that something was missing. Tony wasn't there, and he was never coming back," writes Cavaliere in her book. The months that ensued brought forth profound stages of grief, causing her to barely attend social functions for close to two years. On the night of Tony's funeral, while sitting on her front porch surrounded by her son's friends, she vowed to take action once she was healed. She turned to the faces of the young men around her and promised to write a book that would raise awareness and acceptance of mental health issues, and offer hope to families coping with what the World Health Organization (WHO) recognizes as a public health problem and a major source of preventable deaths worldwide.
Figures compiled by the coroner's office reveal that the number of deaths due to suicide across Ontario was 1,143 in 2011. Nine of those deaths occurred
in Vaughan.
The release of Cavaliere's book this November comes at a time when families coping with suicide loss are more forthcoming with their experience than they were 15 years ago, and a time when the stigma of asking for support and comfort — which can present a major roadblock to diagnosis and treatment of mental illness — has fallen by the wayside. "We are often afraid to talk about mental health, we are often afraid to talk about suicide. And the reality is that we all have mental health," says Alisa Simon, vice-president of counselling services and programs at Kids Help Phone. While the national, free and confidential 24-hour telephone and online counselling service offers support to youths struggling with their emotional and mental health, it also encourages young people to talk to their loved ones. "We need to know that it is OK, and it is in fact appropriate to have conversations with the people that you love in your life." A recent evaluation measuring the nature of calls to Kids Help Phone received between the years of 2010 to 2012 points to a slight increase of contact surrounding the issue of suicide, adds Simon.
Kids Help Phone recognizes that family, school and societal pressures that increase during adolescence create a stressful environment for a young person with little life experience. When faced with dramatic change and mental health struggles, young people are put at risk for suicide. "If it happened to us, it could really happen to anybody," says Toronto resident Eric Windeler, who lost his bright, well-adjusted 18-year-old son Jack to suicide in 2010 while he was enrolled in his first year of university. "Jack was able to hide it very well when he was at home. I believe that was because he was happy and felt safe at home and he was away from what was giving him that pain, but in talking to some of the people at school shortly after Jack passed, there were signs." The CMHA website includes apathy and withdrawal, depression and hopelessness, a preoccupation with death and a previous attempt at suicide as warning signs to look out for. While women have a higher rate of suicidal behaviour, males die by suicide four times more often.
As the volunteer lead at The Jack Project at the Kids Help Phone, a school outreach pilot program promoting mental health in young adults, Windeler says that parents must delve deep when establishing lines of communication with their children. "If you see a change in behaviour, you need to follow your instincts, and if you can't look into it yourself and get a little more reaction, you need to see what you can do to have someone who is close to that young person have a conversation, and maybe that's a roommate at college or a university [residence] don or maybe it's a favourite uncle or aunt. You really need to take it upon yourself to ensure that those conversations are happening to the best of your ability, so that you can get at what's really happening and allow that young person to share their feelings."
Families that have lost someone to suicide undergo a profoundly different grieving experience due to the intentional and preventable nature of the loss. Seeking professional help or attending a bereavement group proves critical in the healing process, while also providing a safe place to air psychological and emotional issues.
The butterfly resting on her son's picture frame reminded Cavaliere that while Tony was gone, the memory of him would continue to be a part of her life. Windeler describes his life today as one where Jack is always with him. "The presence — if you can call it that — the awareness, is literally always there until the minute you're able to get to sleep. I've often described it as something just out in front of you, just maybe off to the left. That's where it is for me."
"After all these years, I wake up every morning with a heavy sense of sadness … [but] I've learned that we are in control of our days," writes Cavaliere, who hopes the release of Wish You Were Here will encourage readers to open up about a once-taboo topic. "You're the only one who can make it a good day or a bad one, and if you put your mind to it, you'll shape every day into something spectacular."
---
A portion of Wish You Were Here's proceeds will be donated to the Suicide Studies Research Unit, the Mental Health Service, at St. Michael's Hospital in Toronto.
For young adults seeking help and support, or to donate to the community-based national charity, go to www.kidshelpphone.ca
For family education groups offering community resources, mutual support and guest speakers provided by the Canadian Mental Health Association serving York Region, call Central Intake at 905-853-8477
www.cmha-yr.on.ca
The telltale ting of the sitar provides the soundtrack to my first meditation class. A wooden flute weaves its way through the track and already I feel like my preconceived notions about meditating are being met. The sounds are coming from a stereo in a simple meeting room at the North York Public Library. I make my way to the back to avoid standing out in a crowd of about 20 presumed masters that seem far more attuned.
Despite my cavalier best efforts to camouflage myself, I am quickly discovered. Someone hands me an informative diagram for beginners on how to raise the Kundalini (a dormant, corporeal energy at the base of the spine viewed as a motherly spirit) and a biography on the founder of Sahaja Yoga meditation. A gentle-looking Russian man stands at the helm of the room, anxious to begin. He introduces Read more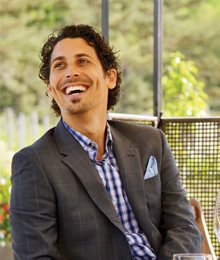 My passion for food began at an early age. Whenever I was allowed in the kitchen, I would help prepare family meals. My traditional Italian family continuously instilled an old-world culinary philosophy of simple, ingredient-driven food. Fresh pasta with seasonal vegetables from the garden tossed in a Tuscan olive oil was the start of many nights shared around our kitchen table. My culinary education took me across Europe and North America, and in 2006, I came home to Hockley Valley Resort.
We have worked very hard over the past five years to turn Hockley Valley into a top Ontario culinary destination. One of the biggest changes was the installation of our on-site, four-acre organic fruit and vegetable garden.
Investing in the garden has been such a worthwhile feat on so many Read more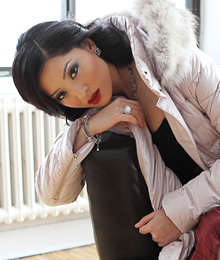 Johnny Yiu Handmade in Canada, Johnny Yiu jackets are filled with goose down to withstand harsh weather. Available in an array of cuts and colours, this fall/winter must-have is cinched with style. www.johnnyyiu.com
Anthropologie Bracelet Designed by Athens-based designer Dimitriadis and handcrafted in Greece, this canary yellow bracelet sparkles with porcelain roses and Swarovski crystals. www.anthropologie.com
Cottonfield From Cottonfield's autumn 2012 collection, this navy blue sweater is a great addition to a fall wardrobe. Wear a plaid shirt underneath to give your look a touch of sophistication. www.iccompanys.com Read more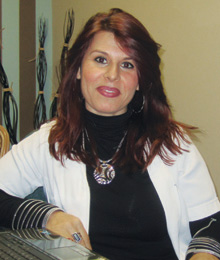 Everyone wants to achieve his or her best self yet, but the challenges of daily life make it hard to keep up with appearances. Covering all areas of hair removal, esthetics and beauty for over 20 years, Neece Electrolysis founder Angela Martino provides innovative solutions that deliver transformative results. As a certified laser technician and licensed electrologist, she offers leading permanent hair reduction treatments that deliver effective results for both men and women. EpilFree is one such product, using natural ingredients to effectively inhibit the growth of hair follicles. Visible results are experienced after just one session. "Laser and electrolysis excel at providing everlasting results, but if you're planning a beach vacation, EpilFree is that alternative depilation procedure that makes it safe to be out in the sun after just 24 hours," says Martino. A specialist in non-invasive treatments, she also takes her clients from flab to fab in just 45 Read more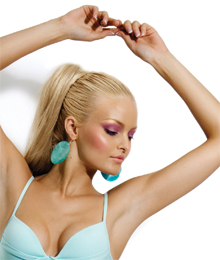 While modern skin care clinics present a selection of rejuvenation and beautifying treatments, many overlook the benefits traditional wellness techniques can deliver. Specializing in hair removal for men and women, BodyBare Laser, Skin and Wellness Clinic not only offers revitalizing skin-care treatments that combat aging, but combines those therapies with comforting, conventional wellness practices to soothe the body and soul.
"Our priority is to make clientele look and feel good; to give them the confidence to really bare it all," says owner Dina Martins. "We focus on de-stressing and revitalizing, not just your body, but also your mind, and we achieve that through unparalleled customer service."
A fusion of cosmetic and medical esthetics as well as wellness treatments, BodyBare utilizes today's familiar Read more