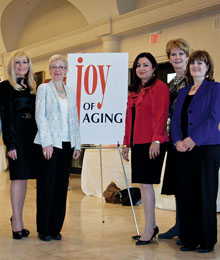 With over 350 attendees, The Joy of Aging 2012 raised funds for Mackenzie Health Foundation. Tina Tehranchian and Janine Purves were the co-chairs. Erin Davis was the master of ceremonies and Rona Maynard was the keynote speaker.
Over the past three years, housing prices have appreciated in the vast majority of regions across the country. This solid growth has generated a general worldwide consensus that Canada's real estate market is safe and sound.
Toronto's market fared notably well during this period. When compared to August 2011, selling prices for August 2012 increased nearly 6.5 per cent to an average of $479,095 per home. This substantial growth was propelled by the city's low-rise home segment, which includes a 15 per cent price increase in single-detached homes.
Overall, sales may have been down this year in the GTA, but new listings were as well. Accordingly, market conditions held firm due to Read more
Q: The media has been talking about the condo market bubble bursting. What are your thoughts?
A: Supply and demand is always a significant factor. Until supply and demand level off to a healthy medium, we will see an adjustment in the market. This is the best time to buy! Buyers have more selection and should be taking advantage of this. In addition, if you compare the value of the GTA market and Toronto with other world-known cities, you will find that we are still underpriced. This keeps the momentum of our market moving in a positive direction. Despite seasonal highs and lows, we still end up with positive results. Let's not forget that condos are an amazing housing option, one that appeals to first-time buyers, downsizers, retirees, investors, families, and people of every demographic. Read more
On the evening of May 10, 2012, the Vaughan Chamber of Commerce honoured community stars at the Annual Business Achievement Awards.
While the accolades praised individuals in fields from business to media work, the moment that capped the night was when Broker of Record Vivian Risi of Royal LePage – Your Community Realty received the Philanthropic Business Person of the Year award for her charitable work.
"What inspires me is helping people – vulnerable people – who are not as fortunate as I am," says Risi. As chair of Yellow Brick House's Second Shelter – Second Chances Capital Campaign, she has helped raise awareness and funds of $4 million for an additional YBH crisis shelter. Alongside her efforts in helping abused women and Read more

On May 10, 2012, at La Primavera Hospitality & Convention Centre, guests, business people and philanthropists gathered for a special event. It was the Annual Business Achievement Awards held by the Vaughan Chamber of Commerce. Among the recipients was Vivian Risi of Royal LePage – Your Community Realty, who was honoured with the Philanthropic Business Person of the Year award. Risi is the chair of Yellow Brick House's Second Shelter – Second Chances Capital Campaign, as well as an avid supporter of various hospitals and foundations.
Read more
"It was way overdue," says Vivian Risi, president and broker of record of Royal LePage – Your Community Reality, and chair of YBH's Second Shelter – Second Chances Capital Campaign. She explains how the original site – which has served the community for over 30 years – was performing admirably, considering its modest resources. Despite its welcoming nature, the shelter had no choice but to turn away over 500 women and children every year because of its limited capacity. "They couldn't house them, they couldn't help them, because they were always full."
Read more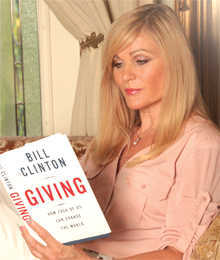 It was October 2008. Major financial institutions in the U.S. were falling at the pace of leaves and the media was saturated with reports of the tumultuous subprime mortgage crisis, market crashes and a looming global recession. Business owners across an array of industries were feeling their first beads of sweat. "Our economy was greatly affected," says Vivian Risi, owner of real estate firm Royal LePage – Your Community Realty.
Just before the news broke, Risi had taken on the role of Capital Campaign Chair of York Region's Yellow Brick House, pledging to raise funds for YBH's much-needed second shelter. "You can imagine the pressure I felt knowing that I had just committed to raising $4 million. I didn't want to let anyone down," she says.
In the midst of her concern, Risi was invited Read more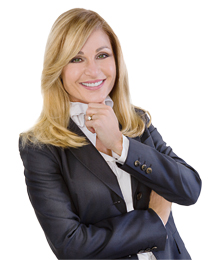 In life and love, there are possibilities that you've never imagined, and what better location to nurture that potential than in your very own home? After vows have been exchanged and cake has been served, the most important experience for newlyweds is purchasing their first family home together. An investment for the future, real estate continues to be the most tangible, stable and secure asset one can make. According to the Annual RBC Homeownership Study conducted by Royal Bank of Canada, Canadians, supported by a strong banking system, have a strong interest in purchasing a home over the next two years. This is a positive sign for buyers in 2011: new government mortgage regulations ensure a more stable housing market; as prices rise, equity increases, making for better long-term home investments. The low-interest rates we currently see are enticing, and greater consumer confidence results from stable employment and rising incomes. All this translates Read more
Canadians affected by lupus were given hope and strength with the resounding success of $110,000 raised at Dance for the Cure – Viva Italia event held at the Terrace Banquet Centre on Jan. 29, 2011. Seven hundred guests enjoyed a memorable night, which included inspiring speeches from lupus celebrity ambassador Patrick McKenna (The Red Green Show) and presenting sponsor Vivian Risi, owner of Royal LePage – Your Community Realty.  www.danceforthecure.ca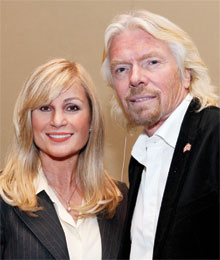 Inside every individual lies the hope to soar to new heights and fulfill unrealized potential. With arms outstretched, we anticipate the strength to conquer the obstacles that cloud our vision and welcome the materialization of our aspirations. While there are pinnacles that may seem beyond our reach, there are those who can turn the impossible into possible.
Society's most vulnerable now have a second chance at redemption because of Vivian Risi, owner and founder of real estate firm Royal LePage – Your Community Realty. As chair of Yellow Brick House (YBH)'s Second Shelter, Second Chances capital campaign, Risi's tireless efforts to house abused women and children have finally paved the way to a much-needed second shelter in York Region, where up until now, there have been no services Read more