1 Show-Off
This seductive scent by Halle Berry fuses the sensual smells of red berries, cashmere woods and iris blossom. A scent that turns heads at any gathering, Reveal creates a bold yet mysterious waft as you walk into a room. www.halleberryfragrances.com
2 L'Occitane Soaps
These French artisanal soaps will envelop your skin with the soothing wonder of shea butter and the all-natural scents of rose, verbena, honeysuckle and lavender. L'OCCITANE recently celebrated the 20th anniversary of its shea butter range and a co-development programme where employees teach the women of Burkina Faso the art of soap making. Read more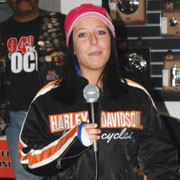 The sound of 300 revving motorcycles stirred excitement at the second Annual Ride for SickKids on Aug. 22, 2010. Supporting over 100,000 patients that visit the Hospital for Sick Children each year Read more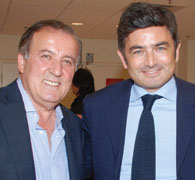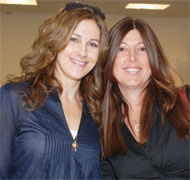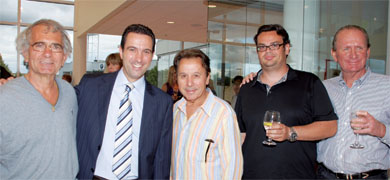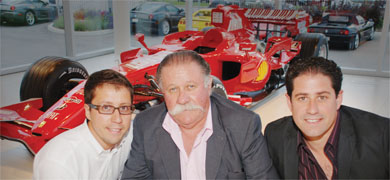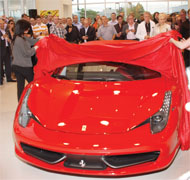 The Ferrari 458 Italia – an evolution in the automobile industry – was recognized and celebrated at Ferrari of Ontario in Vaughan on June 16, 2010. This latest 458 Italia model is a mid-sized luxury sports Read more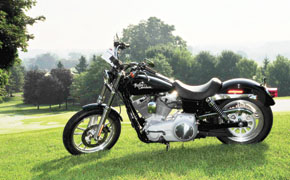 On July 12th, 2010, 144 golfers enjoyed a beautiful day of golf, gourmet food, luxury prizes and auction items at Dineen Construction Corporation's 20th Annual Charity Golf Tournament held at Cherry Downs Read more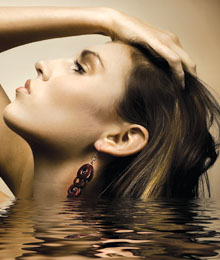 In the historic town of Kleinburg rests a rejuvenating venue where innovative treatments boost self-esteem and overall appearance.
As its name suggests, NuAge Med Spa provides its clients with advanced professional services that boast new technologies and procedures in skin care and beauty while delivering the highest level of results. NuAge Med Spa gives visitors the chance to enhance and improve everything from their face, nails, hair and body with procedures like Botox, as well as laser skin treatments to remove fine lines, age spots, sun damage and spider veins.
"I carry only the best products and offer the most-wanted services in the beauty industry," says Teresa Kavanagh, owner and experienced esthetician of NuAge Med Spa. Kavanagh, who decided to start a new career in the beauty industry with the Read more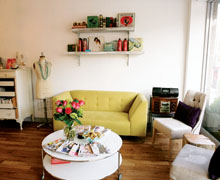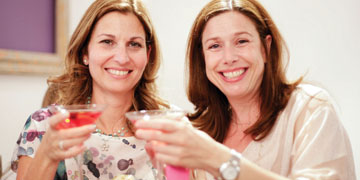 On Aug. 31, 2010, an evening of delicious cupcakes, colourful cocktails and music drew in a crowd of loyal clients, members of the media, and friends and family to celebrate the grand opening of Voulez Read more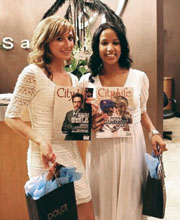 Marking 20 years of Safehaven's provision of exceptional residential and respite care to families whose children are unable to walk, talk, see or hear, valued supporter and owner of Salon V Vanessa Petriglia hosted Cutting for a Cause in celebration of the one-year anniversary of her successful York Region hair salon. Taking place on Aug. 26, 2010, Salon V offered discounted blow-dries; complimentary beverages and appetizers; entertainment, and a special free hair design and cut for those whom Safehaven has helped. Over $3,500 was raised, as well as an abundance of awareness for Safehaven. Read more
Stop and savour the central source behind these captivating fall fragrances.
1. David Beckham – Instinct Ice A zesty, cool fusion of warm spices and greens that leaves a lingering touch of birch leaves on your skin for an icy yet inviting aroma. www.coty.com
2. Davidoff – Champion Inhale the essence of a champion through the tangy, citrus top note of this fragrance, which playfully promotes vitality. www.zinodavidoff.com
3. Marc Jacobs – Lola Velvet Edition Within this exciting cocktail of tempting elements radiates the alluring concentration of the fuchsia peony. Read more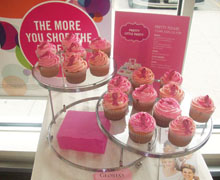 An annual fall gala uniting beauty and health had Shoppers Drug Mart's Beauty Boutique on Highway 7 and Ansley Grove Road tickled pink on Sept. 18, 2010. The Pretty in Pink event garnered much attention, with guests enjoying free makeup and skin care consultations as they fundraised money with pretty pink cupcakes by Gloria's Cakes. The Look Good Feel Better Charity – a program helping women deal with the side effects of chemotherapy through makeup and wig workshops – was the main focus at the event, with cupcake sales and $5 from each gala ticket sold going towards the program. The Beauty Boutique on Highway 7 and Read more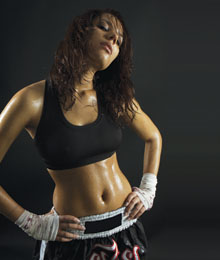 Our shorts, tees and bikinis are tucked away because of the colder weather, but this does not mean our physical activity should stop.
Located in Vaughan, Pure FX Fitness is an inviting and revolutionary gym that focuses on helping all of its members see and feel the positive physical and emotional benefits associated with physical activity.
"Regular exercise helps reduce the risk of developing heart disease, high blood pressure, high cholesterol, diabetes and several types of cancer," says Lora Calabro, co-owner of Pure FX Fitness. "The key to doing this is being informed on what is available out there and what works for you; this is where Pure FX can help."
In an effort to keep their members motivated with Read more