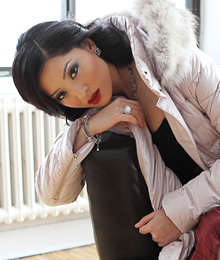 Johnny Yiu Handmade in Canada, Johnny Yiu jackets are filled with goose down to withstand harsh weather. Available in an array of cuts and colours, this fall/winter must-have is cinched with style. www.johnnyyiu.com
Anthropologie Bracelet Designed by Athens-based designer Dimitriadis and handcrafted in Greece, this canary yellow bracelet sparkles with porcelain roses and Swarovski crystals. www.anthropologie.com
Cottonfield From Cottonfield's autumn 2012 collection, this navy blue sweater is a great addition to a fall wardrobe. Wear a plaid shirt underneath to give your look a touch of sophistication. www.iccompanys.com Read more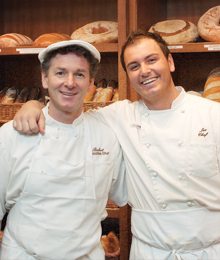 Every celebration has an ending, but not before cake is served. For centuries, baked desserts have served a traditional role in the celebratory landscape – from birthdays and bar mitzvahs to weddings and anniversaries. Yet, cakes have evolved from their conventional role of edible accessories to the main event themselves, reflecting innovation and uniqueness in baking craftsmanship.
Surmounting the pressure that comes with creating good-looking cake is Robert Bozzo, owner and executive chef of St. Phillips Bakery in Maple, Ont. The scent and sight of freshly baked cakes topped with Callebaut chocolate; creamy pastries oozing with chilled cream, festive treats and hot crispy breads has generated crowds of customers yearning for a bite of St. Phillips, a multi-faceted bakery renowned for all things sweet since 1989. Read more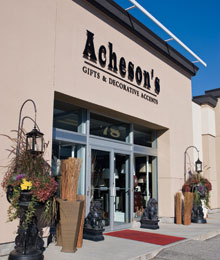 The royal wedding may be unfolding across the pond, but Orangeville, Ont. is closer to Britain than you think. You can thank Dianne Acheson for that.
Her eponymous boutique will lavish guests with all-day tea, finger sandwiches and scones as it broadcasts the elaborate nuptials of Prince William and Kate Middleton in the wee hours of April 29.
Not on the guest list? Watch history unfold at the Orangeville location of Acheson's Gifts & Decorative Accents as it hosts a royal wedding get-together on April 29, starting at 5 a.m.
The perfect setting for a momentous union, Acheson's Gifts & Decorative Accents is replete with British-inspired vignettes and Union Jack home décor; seafaring pictures and Read more
Allow the venue of your wedding or special event to be transformed by bouquets and arrangements of the freshest and most captivating flowers you've ever encountered. Award-winning floral designers Dizennio Floral will help ensure your wedding or event is filled with an enchanting ambiance through the presence of their full-service, one-of-a-kind floral décor and accessory rentals. Each look is unique and tailored to fit each customer's décor needs and desires. www.dizenniofloral.com,  905.303.6656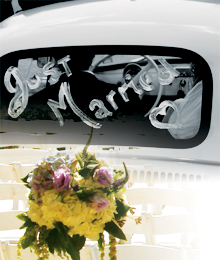 This newly introduced business impresses with its attention to detail and passionate owner, Carmine Troiano. Leaving wedding plans in the hands of a professional is the best way to ensure the bride and groom's special day is everything they imagined, and more. Something Different offers personalized service and promises a seamless event that will leave wedding guests and the bridal party worry-free. Accommodating various budgets, Something Different will give you just that – a wedding unlike any other.  416.846.7829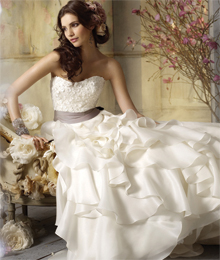 In the midst of a happily ever after is a blissful bride. For 35 years, the wedding experts at L & J Bridal have continued to help brides-to-be transform into Cinderella for their enchanted day. Exclusive designer gowns and a team of professional consultants come together to find that dream dress that will leave wedding guests in awe. With unique designs by Jim Hjelm, Lazaro, Alvina Valenta and Francesca Guzzo, every bride will find a gown that flawlessly fits her personality, style, figure and price range.
Personal service in an elegant atmosphere creates a special experience that will be remembered for years to come. "They feel like they've walked into a castle," says Joanne, owner of L & J Bridal. Run by appointment only, each bride is given undivided attention and care during her one-on-one consultation. "Helping her right through from beginning to end and then seeing the final Read more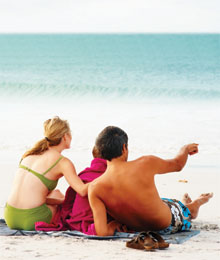 Imagine yourself sprawled by the oceanside, sipping on an icy margarita while the warm sun beats down on your skin. Miles away from your troubles, the only sound you hear is the spellbinding waves that crash against a pristine shore. The best part? You're much closer to home than you'd think.
Nestled in the heart of Naples, Florida, rests the gorgeous LaPlaya Beach and Golf Resort. With an inspired landscape and inviting suites, this hidden gem gives its guests the secluded, far-off feel of an island oasis with all the comforts and amenities of a familiar five-star resort.
Reflecting the contemporary lifestyle and easygoing attitude of South Florida, the ambiance of LaPlaya makes guests feel instantly at home. An updated twist to Florida's classic Read more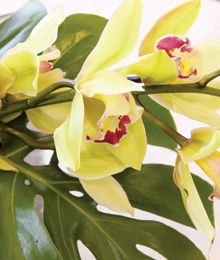 Whether it's a birthday celebration, a graduation ceremony or the wedding of your dreams, no special event can truly be complete without flowers.
"Depending on the occasion, flowers can evoke sentiments of congratulations, best wishes, encouragement, and of course,  love," says Ester Paris-Mauro of  Ital Florist. "They are a celebration of life. Even during the saddest moments, they symbolize hope, comfort and remembering." Read more
Nothing looks better on a man than a sophisticated, impeccably fitting suit. Housing a plethora of styles, from fashion-forward chic to traditional favourites, Mondo Uomo owner Salvatore Greco knows this better than anyone else. With nearly 25 years of first-hand experience in men's formal wear, this fashion connoisseur will style you famous for whatever occasion you're attending.
With its contemporary formalwear line boasting designer fashion from Ermenegildo Zegna, Dolce & Gabbana, Just Cavalli, Thierry Mugler, Kenneth Cole and Hugo Boss, finding the suit of your dreams might be a challenge. "Planning a wedding can be a very stressful time," acknowledges Greco. "Because we recognize that, we are here to help you each step of the way. A fashion consultant will come to your home the morning of your wedding day to ensure you are camera-ready," adds Greco. Read more