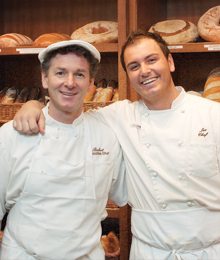 Every celebration has an ending, but not before cake is served. For centuries, baked desserts have served a traditional role in the celebratory landscape – from birthdays and bar mitzvahs to weddings and anniversaries. Yet, cakes have evolved from their conventional role of edible accessories to the main event themselves, reflecting innovation and uniqueness in baking craftsmanship.
Surmounting the pressure that comes with creating good-looking cake is Robert Bozzo, owner and executive chef of St. Phillips Bakery in Maple, Ont. The scent and sight of freshly baked cakes topped with Callebaut chocolate; creamy pastries oozing with chilled cream, festive treats and hot crispy breads has generated crowds of customers yearning for a bite of St. Phillips, a multi-faceted bakery renowned for all things sweet since 1989. Read more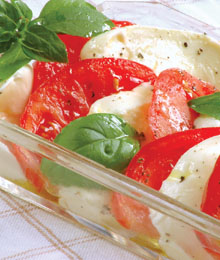 Rich and creamy, strong or intense; whichever way you slice it, cheese is a blissful indulgence. As the companion to the cracker and the soulmate of wine, cheese enhances the taste of other foods, and is simply delectable – even when enjoyed alone.
In an age of after-dinner cheese platters and wine parties, artesian cheeses have become a symbol of culture, refinement and eminence. Whether you're rubbing elbows at a fundraiser or fine dining in the city, there's a good chance that cheese will be part of the big night. And of course, there's no doubt that you just can't throw the perfect gathering without it. Read more