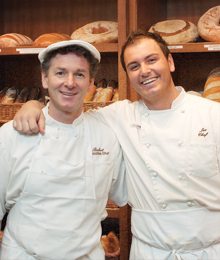 Every celebration has an ending, but not before cake is served. For centuries, baked desserts have served a traditional role in the celebratory landscape – from birthdays and bar mitzvahs to weddings and anniversaries. Yet, cakes have evolved from their conventional role of edible accessories to the main event themselves, reflecting innovation and uniqueness in baking craftsmanship.
Surmounting the pressure that comes with creating good-looking cake is Robert Bozzo, owner and executive chef of St. Phillips Bakery in Maple, Ont. The scent and sight of freshly baked cakes topped with Callebaut chocolate; creamy pastries oozing with chilled cream, festive treats and hot crispy breads has generated crowds of customers yearning for a bite of St. Phillips, a multi-faceted bakery renowned for all things sweet since 1989. Read more
Sweet and stylish summer offerings from across the municipality
We LOVE Cappuccino
Warm your heart with the rich blends of Ionia … il Caffè and fall in love with coffee all over again.  www.alfacappuccino.ca
We Scream for Ice Cream
Renowned for its cakes, pastries and breads, St. Phillips Bakery also scoops out soft and creamy ice cream for a refreshing mouthful. www.stphillipsbakery.com
Hitting the Jackpot
Light and breezy, this flowing white top is a soft contrast to the vivid pink of these casual shorts from Jackpot. Read more
The heart of Mistura is celebrity chef and owner Massimo Capra. He is responsible for the delicate dishes that are guilty of being too delicious. At Mistura, the food, the décor and the charm are all taken care of – the only thing left to do is enjoy the people eating with you. www.mistura.ca
Terra D'Algi Tolos and Tatone are powerful wines from Abruzzo, Italy. Their dark ruby red colour and rich body are matched with the taste of ripe red fruits and sweet spices. For product inquiries visit www.vinaiocanada.com
When people die and go to cheese heaven they end up at the front door of Cheese Boutique. This heavenly chunk of love is St. Agur. If you've never tried St. Agur, Cheese Boutique can help you become a better cheese lover. Read more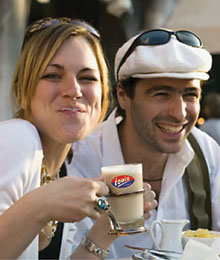 Do you recall when you enjoyed your first sip of coffee? Chances are your intense love affair with caffeine is still going strong, as you yearn for its rich aroma each morning. "It must be of a sweet taste – not bitter – and it must have a few centimetres of froth or schiuma, as we call it. And when you pour the sugar into the coffee, it should be allowed to sit for a few seconds. It is an art. No doubt about it," says Ross Cammalleri, owner and general manager of Alfa Cappuccino. This, his sharp, impassioned and tempting description of the ideal espresso, sends the java-obsessed on frenzied coffee runs.
Alfa Cappuccino is an importing mecca: an impressive 20,000 sq. ft. of espresso machines, coffee makers, whole coffee beans, coffee grinders and restaurant equipment and accessories. Ross, along with his brother Sam, began Alfa Cappuccino in 1986. "This coming October it will be 23 years," explains Ross. Read more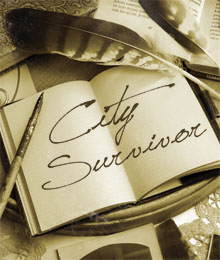 Stretching back in time, Vaughan, named after a peace negotiator in 1792, showed much promise for becoming a booming hotbed of success. And the young founders who planted their entrepreneurial roots in the area served as symbols of opportunity, promise and hope.
Many companies, some established as far back as 1923, still exist today. Built upon hard work, dedication and good values, they have become the legs this city stands on. Once a barren landscape, Vaughan is now a thriving metropolis, thanks to these business beacons.
Read on to find out how these pillars of success have shaped the face of the community, proving that business is much like a merry-go-round – ever-turning with challenges and prosperity. Read more