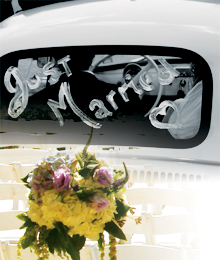 This newly introduced business impresses with its attention to detail and passionate owner, Carmine Troiano. Leaving wedding plans in the hands of a professional is the best way to ensure the bride and groom's special day is everything they imagined, and more. Something Different offers personalized service and promises a seamless event that will leave wedding guests and the bridal party worry-free. Accommodating various budgets, Something Different will give you just that – a wedding unlike any other.  416.846.7829
Bella – meaning beautiful in Italian, is exactly what you'll feel when you twirl around in Dave & Johnny; Frank Lyman Designs and Sherry Couture dresses available at Bella Couture. With a gorgeous selection of wedding couture and enchanting accessories, the only element missing from this fairytale boutique is Prince Charming. "Where is he?" I ask owners Naila and Nasrin.
Inspired by Hollywood's latest fashions, Bella Couture offers the latest in bridal wear in bridesmaid, flower girl and mother-of-the-bride dresses – all custom-fit and altered to accentuate your figure. "Every girl should feel like a princess on her wedding day," says Darlen. "It is one of the most important days of your life and you should look and feel your best." Read more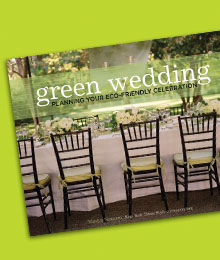 Ask yourself one question when planning every element of your wedding, from engagement ring to honeymoon: What is the most environmentally friendly alternative?
Tips from Mireya Navarro's Green Wedding show that you can tie the knot with a different way of thinking. Consider:
▶ A green wedding avoids waste and excess
▶ Don't make your guests travel long distances. Transportation-related pollution contributes to global warming.
"If you can think or dream it, we can transform it into reality." This is DreamWorld Event Central's philosophy when it comes to planning an endless variety of occasions in an array of locations. DreamWorld's team of specialized event coordinators and service providers take you through a step-by-step procedure by formulating a personalized portfolio with just the right amount of options, which eliminates all the frustration one can feel from self-planning. Recognized for its professionalism, efficiency and uniqueness, DreamWorld is your one-stop-shop for all event planning needs. www.dreamworldeventcentral.com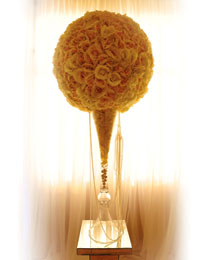 With Dizennio Floral's high-quality, award-winning floral designs, you might have a difficult time tossing your bouquet to the crowd! Dizennio Floral provides the utmost in unique and fresh flowers, all products carefully selected from both local Canadian and international growers. Rosanne Farano-Romanino, owner and creator of Dizennio Floral, expresses her passion for flowers by inspiring others with the beauty of her floral designs.  Providing the very latest in floral fashions, Rosanne and her team at Dizennio Floral work with their clients to provide the perfect combination of colours, textures, flowers and design styles to create an event beyond their clients' greatest expectations!
Celebrating its opening five years ago, Dizennio Floral's creative team continues to stand by its philosophy that each and every flower exudes inspiration and a celebration of Read more