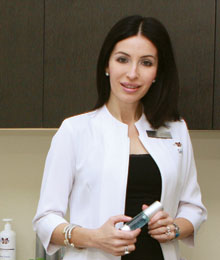 Self-improvement is a movement that's absorbing all age groups in these modern times. Whether it's capitalizing on your brain capacity, playing up your physical strengths or regaining your youthful beauty, individual enhancement is the best way to boost self-esteem. With the help of The Laser Generation, an ageless appearance is finally achievable without plastic surgery and its inconvenient downtime. "When I opened the clinic eight years ago, laser technology was at the forefront of research and innovation in many industries, so we were indeed entering a laser generation," says owner and director of clinical services, Suzie Swica.
Specializing in a number of the industry's most innovative rejuvenation and resurfacing treatments, The Laser Generation provides clients with a stunning environment that rivals the surroundings of a relaxing resort. "In essence, we bridge the gap between spa Read more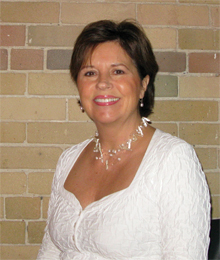 Within the raw brick walls of a historic Queen Street East building exists a colourful collage of refined women who are laying the foundations for the future. Verity Club is the realization of one business veteran's vision of a forward-thinking female community. With a direct aim of addressing the dismally small number of women in senior management positions, Mary Aitken founded a social environment that forges female friendships and business relationships.
Aitken's storied past helped pave the way for Verity. As a former top-tier investment analyst and successful entrepreneur, Aitken often found herself at all-male roundtables. "Most of the industries that I'd been involved in were male-dominated, especially at the senior level, and I thought 'this is just wrong,'" she says. Aitken was aware that companies in which women held senior positions Read more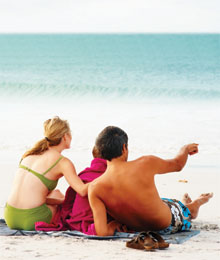 Imagine yourself sprawled by the oceanside, sipping on an icy margarita while the warm sun beats down on your skin. Miles away from your troubles, the only sound you hear is the spellbinding waves that crash against a pristine shore. The best part? You're much closer to home than you'd think.
Nestled in the heart of Naples, Florida, rests the gorgeous LaPlaya Beach and Golf Resort. With an inspired landscape and inviting suites, this hidden gem gives its guests the secluded, far-off feel of an island oasis with all the comforts and amenities of a familiar five-star resort.
Reflecting the contemporary lifestyle and easygoing attitude of South Florida, the ambiance of LaPlaya makes guests feel instantly at home. An updated twist to Florida's classic Read more

Friends and family mingled at the new Hair Addicts Salon, while enjoying delicacies, music and cocktails. The new salon's 'do' at 9000 Weston Rd., Unit 6 has transformed into a more modernized and upbeat Read more
MBCo
Upon entering MBCo (Montreal Bread Company), you'll feel as though you've just stepped off a plane and walked into a European establishment. This restaurant and bakery offers customers flair from abroad with rustic dishes. Hand-carved sandwiches, fresh salads and sweet indulgences are all on the menu. www.mbco.ca, 416.961.6226
ROM
The Royal Ontario Museum presents "Vanity Fair Portraits: 1913 – 2008," from Sept. 26, 2009 – Jan. 3, 2010. The exhibition, which celebrates the iconic magazine's history, documents almost 100 years of popular culture and features 150 portraits. The ROM is the exhibition's only Canadian venue, so be sure to check it out. www.rom.on.ca, 416.586.8000 Read more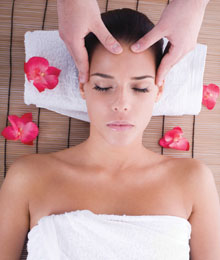 With summer in full swing, it's time to gear up for a season of sun-soaked days and fun-filled nights. But as your social calendar begins to overflow with garden parties, swanky soirees and exotic beach getaways, will you be looking your best?
Turn to Crystal Water Salon and Spa to help you uncover a slimmer, firmer, younger-looking you without the pain of surgery, the fuss of a fitness regime or the deprivation of a strict diet.
"Your appearance is the single most important accessory you'll ever have," says Tina Lombardi, who co-owns the salon and medical spa with her mother, Loretta Lombardi. "If you don't look good, you won't feel good." Read more