Ital Florist … Petaling Forward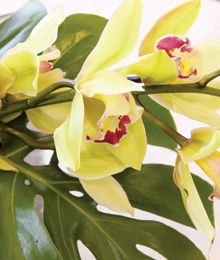 Whether it's a birthday celebration, a graduation ceremony or the wedding of your dreams, no special event can truly be complete without flowers.
"Depending on the occasion, flowers can evoke sentiments of congratulations, best wishes, encouragement, and of course,  love," says Ester Paris-Mauro of  Ital Florist. "They are a celebration of life. Even during the saddest moments, they symbolize hope, comfort and remembering."
When it comes time to find the perfect arrangement, look no further than Ital Florist. With over 30 years of invaluable experience, this family-owned shop is a front-runner in floral design, offering uncompromised quality and impeccable service. "We recognize that there is an element of trust involved in ordering flowers for an event, but our clients can rest assured that the outcome will exceed their expectations," says Paris-Mauro, who runs the shop with her brother, Italo Paris.
What sets Ital Florist apart is the undeniable presence that their arrangements hold. "They are always very lush, full and appropriate for the occasion," says Paris-Mauro. "I've had clients tell me that they can immediately recognize our flowers, even in a room filled with arrangements."
www.italflorist.com
1.800.461.4825
4585 Hwy 7 Woodbridge in Piazza Capri
416.745.7045
130 Westmore Drive Unit 16 & 17, Toronto, ON