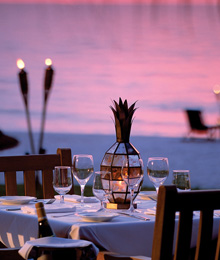 LaPlaya Beach & Golf Resort is a warm Floridian resort featuring tropical greens, warm yellows and floral prints. Located on Florida's Paradise Coast, which is home to exclusive residential communities on finger-like peninsulas, LaPlaya is close to Old Naples, which straddles a strip between the Gulf of Mexico and Naples Bay – a 12-block, L-shaped pedestrian-friendly downtown. It is here where two-storey, pastel-coloured buildings house one-of-a-kind boutiques, restaurants, antiques shops and art galleries, which feature the works by Marc Chagall, Pablo Picasso and Andy Warhol.
Read more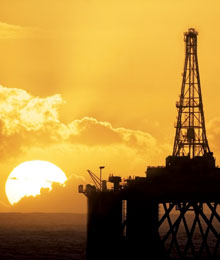 A manmade disaster of catastrophic proportions gushed through the Gulf of Mexico two days before Earth Day this year. Millions of gallons of poison surged from the seafloor, swimming throughout the world's ninth largest body of water. The Gulf laps onto the shores of Florida, Texas, Alabama, Mississippi, Louisiana – states still fragile from the destructive aftermaths of Hurricanes Katrina and Rita.
As flames licked the BP oil rig, a haunting déjà vu unfolded, eclipsing the Exxon Valdez disaster in size and depth and bringing a 40-year-old environmental movement to its trembling knees.
"The world should raise its eyebrows and say, 'enough of this,'" says Dave Rauschkolb, who believes that many of the world's problems are tied to our dependence on oil and prehistoric energy policies. A regular Joe and environmental prophet, if you will Read more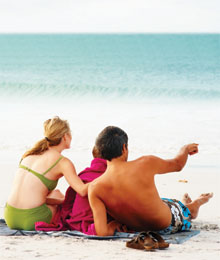 Imagine yourself sprawled by the oceanside, sipping on an icy margarita while the warm sun beats down on your skin. Miles away from your troubles, the only sound you hear is the spellbinding waves that crash against a pristine shore. The best part? You're much closer to home than you'd think.
Nestled in the heart of Naples, Florida, rests the gorgeous LaPlaya Beach and Golf Resort. With an inspired landscape and inviting suites, this hidden gem gives its guests the secluded, far-off feel of an island oasis with all the comforts and amenities of a familiar five-star resort.
Reflecting the contemporary lifestyle and easygoing attitude of South Florida, the ambiance of LaPlaya makes guests feel instantly at home. An updated twist to Florida's classic Read more