Give your green thumb a workout with these gardening must-haves.
1 Zensations
With vibrant colours complementing the hues of spring blossoms, these traditional Buddha heads fuse Zen with a hint of modern design into your space. www.homesense.ca
2 Home Made
Carmine strawberries and leafy green asparagus by Harvest Collection will up the ante when harvesting season favourites. www.homedepot.ca
3 Green Bay
Stripe your grass as you mow with a system that can be easily attached to your walk-behind mower. The end-result is a Read more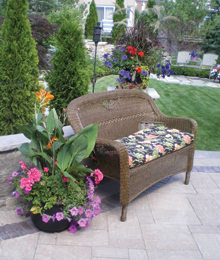 As  the temperatures begin to rise, so too will your desire to enjoy time outdoors. Don't look any further than transforming the garden behind your home the right way.
"People are entertaining outside nowadays, so the outdoor kitchen is being incorporated into a lot of our designs," says Vince Baggetta of Valterra Landscape Contractors Inc.
Enjoying a meal with your family or a get-together with friends in your own yard is made easy with Valterra Landscape Contractors Inc., which strives to create a pristine setting that will leave both clients and their guests impressed.
Some outdoor embellishments Valterra Landscape can add to create a serene sanctuary include eye-catching waterfalls Read more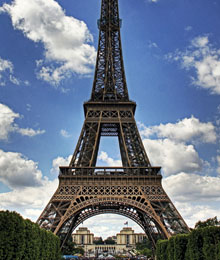 Paris is rich in romance, innovative designs and self-expression. With a new season starting, add a little touch of the City of Light into your life with some of these lively home décor additions, stylish threads and the latest gadgets. Read more
We've scoured the city yet again to bring you places that will excite your taste buds, spruce up your home and enrich your life. Read more
MBCo
Upon entering MBCo (Montreal Bread Company), you'll feel as though you've just stepped off a plane and walked into a European establishment. This restaurant and bakery offers customers flair from abroad with rustic dishes. Hand-carved sandwiches, fresh salads and sweet indulgences are all on the menu. www.mbco.ca, 416.961.6226
ROM
The Royal Ontario Museum presents "Vanity Fair Portraits: 1913 – 2008," from Sept. 26, 2009 – Jan. 3, 2010. The exhibition, which celebrates the iconic magazine's history, documents almost 100 years of popular culture and features 150 portraits. The ROM is the exhibition's only Canadian venue, so be sure to check it out. www.rom.on.ca, 416.586.8000 Read more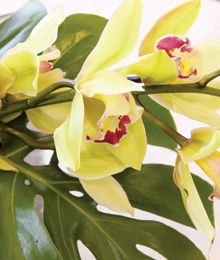 Whether it's a birthday celebration, a graduation ceremony or the wedding of your dreams, no special event can truly be complete without flowers.
"Depending on the occasion, flowers can evoke sentiments of congratulations, best wishes, encouragement, and of course,  love," says Ester Paris-Mauro of  Ital Florist. "They are a celebration of life. Even during the saddest moments, they symbolize hope, comfort and remembering." Read more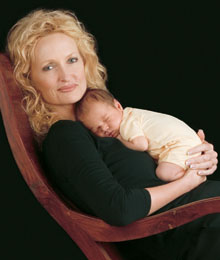 Recognized as the world's most famous baby photographer, Anne Geddes doesn't just capture the first moments of a baby's life, but reveals that we should treat our fragile environment with love and protection – just as we do our little ones.
April showers bring Mayflowers, which bloom from the Earth's dark breast as the sun's embrace heals the clinch of winter's cold. And while the quiet fire of spring unleashes quaint gardens and the birds' chorus serenades a blushing sunrise, at times the seasons may hesitate their course. "The Chilean poet Pablo Neruda once said: 'They can cut all the flowers, but they can't stop the spring,'" recalls celebrated artist Anne Geddes. As the world's most prolific baby photographer, she sets to work in a surprisingly quiet photography studio, set in Sydney, Australia. Yet as her precious models drift to sleep against fluffs of supple cotton, Read more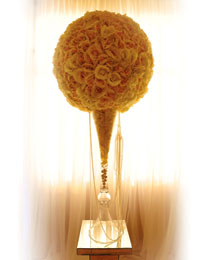 With Dizennio Floral's high-quality, award-winning floral designs, you might have a difficult time tossing your bouquet to the crowd! Dizennio Floral provides the utmost in unique and fresh flowers, all products carefully selected from both local Canadian and international growers. Rosanne Farano-Romanino, owner and creator of Dizennio Floral, expresses her passion for flowers by inspiring others with the beauty of her floral designs.  Providing the very latest in floral fashions, Rosanne and her team at Dizennio Floral work with their clients to provide the perfect combination of colours, textures, flowers and design styles to create an event beyond their clients' greatest expectations!
Celebrating its opening five years ago, Dizennio Floral's creative team continues to stand by its philosophy that each and every flower exudes inspiration and a celebration of Read more