Estee Lauder's 10th Annual Global Landmark Illumination brought the promise of a brighter tomorrow for cancer survivors. Each year, as part of the Estee Lauder Companies' Global Landmarks Illumination, dozens of renowned landmarks are illuminated with pink lights to benefit the Breast Cancer Read more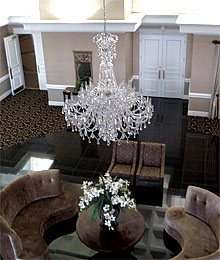 "The venue speaks for itself," says Mario DeCicco "It's absolutely stunning!"
Over 3,000 sq.ft. has been transformed into a sleek, magnificent room. The space boasts a separate entrance, custom interactive bar, a magnificent circular banquet focal point and a new Bridal Suite – all adorned with silver-threaded, woven drapery. Paired with The Royalton's trademark high ceilings, massive doors, great chandeliers and gleaming wood floors, this multi-functional space allows guests to have further choices when booking their celebrations.
Whether you envision a happening corporate launch venue or a contemporary milestone celebration, a posh cocktail party or a fabulous pre-function room, this spectacular Read more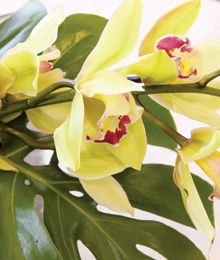 Whether it's a birthday celebration, a graduation ceremony or the wedding of your dreams, no special event can truly be complete without flowers.
"Depending on the occasion, flowers can evoke sentiments of congratulations, best wishes, encouragement, and of course,  love," says Ester Paris-Mauro of  Ital Florist. "They are a celebration of life. Even during the saddest moments, they symbolize hope, comfort and remembering." Read more