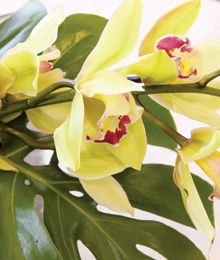 Whether it's a birthday celebration, a graduation ceremony or the wedding of your dreams, no special event can truly be complete without flowers.
"Depending on the occasion, flowers can evoke sentiments of congratulations, best wishes, encouragement, and of course,  love," says Ester Paris-Mauro of  Ital Florist. "They are a celebration of life. Even during the saddest moments, they symbolize hope, comfort and remembering." Read more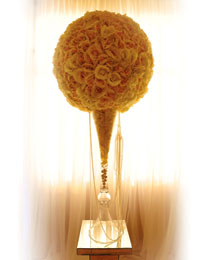 With Dizennio Floral's high-quality, award-winning floral designs, you might have a difficult time tossing your bouquet to the crowd! Dizennio Floral provides the utmost in unique and fresh flowers, all products carefully selected from both local Canadian and international growers. Rosanne Farano-Romanino, owner and creator of Dizennio Floral, expresses her passion for flowers by inspiring others with the beauty of her floral designs.  Providing the very latest in floral fashions, Rosanne and her team at Dizennio Floral work with their clients to provide the perfect combination of colours, textures, flowers and design styles to create an event beyond their clients' greatest expectations!
Celebrating its opening five years ago, Dizennio Floral's creative team continues to stand by its philosophy that each and every flower exudes inspiration and a celebration of Read more