Since the turn of the 20th century, one car company has been at the forefront of the Italian automotive industry; a manufacturer at the grassroots of Italian car racing; the enterprise that brought the Lancia name to fame; the brand that tamed Ferrari, Alfa Romeo and Maserati, and pulled Chrysler from the abyss of bankruptcy. An acronym for "Fabbrica Italiana Automobili Torino," that brand is Fiat, and with the Fiat 500 once again rolling onto North American asphalt, Canadians can finally grip the wheel of this revived iconic ride.
"The car was made to really appeal to the public, and that's what it did," says Remo Ferri, president of The Remo Ferri Group of Automobiles, regarding the original Fiat 500 that launched in 1957. "And of course, the car made so much history, in movies and so on, that it became part of the Italian style in life … It's part of the Italian heritage." Read more
Moët & Chandon champagne bottles pop as gourmet gastronomy tantalizes taste buds to the sound of a DJ pumping beats during Montreal's exhilarating Grand Prix. Infiniti certainly has a track record for hosting hot parties, adding a splash of Red Bull for a bash that takes the trophy. The global luxury automotive brand and its official partner, Red Bull Racing, invited Dolce Vita Magazine to experience the Canadian Grand Prix from a whole new perspective at the Red Bull Paddock. "I felt like I was part of the team. We had the exclusive privilege of walking the pit lanes, exploring the Red Bull Racing garages and listening in on Sebastian Vettel as he chatted with engineers," says Dolce Vita Magazine's publisher, Fernando Zerillo. Amidst the weekend events, Infiniti also hosted an intimate dinner featuring Red Bull Racing's Christian Horner and Helmut Marko at Montreal's posh La Queue de Cheval.  Read more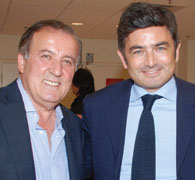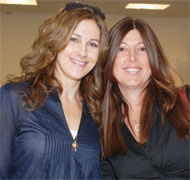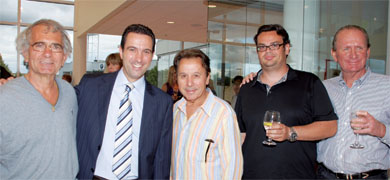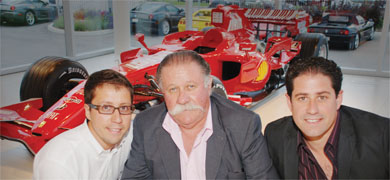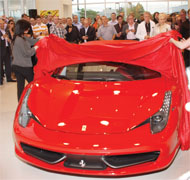 The Ferrari 458 Italia – an evolution in the automobile industry – was recognized and celebrated at Ferrari of Ontario in Vaughan on June 16, 2010. This latest 458 Italia model is a mid-sized luxury sports Read more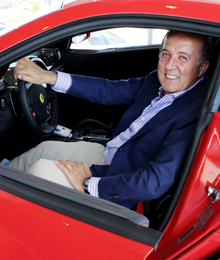 Remo Ferri has every boy's dream job. Personifying unyielding passion, Ferri's fierce drive to end up in the automobile business gave him enough momentum to become owner of one of North America's leading Ferrari and Maserati dealerships. "We don't sell cars, we sell a dream; we sell excitement; we sell a moment. I love that I get to do that every single day," says Ferri, founder of The Remo Ferri Group of Automobiles.
Though he admits that the road to success has its bumps, Ferri chooses to embrace all challenges, as they are essential facets for progress. Catering to a wide range of clientele in Toronto, Vaughan and even Alberta, Ferri's group furthered its time-honoured reputation by adding BMW, Mini, and most recently, Ford and Lincoln to its distinguished roster of dealerships. "You need to be able to service your customers, not just with one brand, but Read more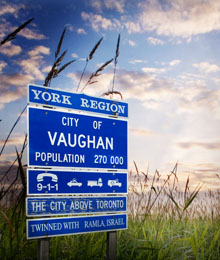 A Toronto Life magazine feature disheartens the Vaughan community, whose major accomplishments are clouded with claims of corruption and scandal.
Every time I'm asked where I'm from I hesitate. I pause because I want to avoid the know-it-all smirk. I equivocate because I don't want to hear the toxic and discriminative comments that fall from ignorant lips. That's not fair to me or any other resident of Vaughan who lives life according to the law.
I'm not naive, but Vaughan is primarily a city full of heart, ­not villains. So why do cantankerous mediums continue to pollute our clean air with what appears to be anti-Italianism and acrimonious sound bites? Read more