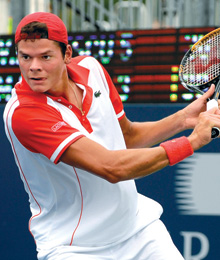 While most twenty-somethings remain uncertain about their plans for the future, the answer is clear for Milos Raonic, 21: "I don't want anything more than to succeed and make big things in tennis," he said in a recent Tennis Canada teleconference.
Ranked 25th in the world, the Montenegro-born Canadian is certainly on his way to doing so. With a killer serve (he hit nearly 250 kilometres per hour at the SAP Open in San Jose this past February), a towering 6-foot-5 advantage, and praise from legends Andre Agassi and John McEnroe, he's quickly shaping up as the real deal.
"It's a great source of pride for us to have one of the world's top tennis players come from our school and our city," says Adam Saperia, a fellow graduate of Thornhill Secondary School (TSS) and Read more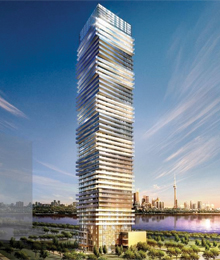 1. Lago
Next to the Etobicoke shoreline, the 49-storey waterfront high-rise provides luxurious features, such as marble flooring, walk-in closets and spacious balconies. www.monarchgroup.net
2. Minto WaterGarden
Inspired by the tranquility of nature, the Minto WaterGarden's six-storey building wraps around a serene garden, creating an inspired esthetic. Located in Old Thornhill, residents enjoy contemporary one-and two-bedroom suites. www.minto.com
3. Beach club lofts
Embracing an open, modern concept, Beach Club Lofts put residences within walking distance of Toronto's historic The Beach community. Ceiling-to-floor windows afford a spectacular Read more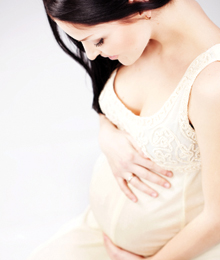 Lucy Sanna was pregnant with her second child when her maternal instincts for an alternative care option kicked in. She had mused about midwifery during her first pregnancy, but as other women before and after her, wasn't so certain about its scope of practice. She wondered about its quality of care, safety and benefits. She wondered if there was a fee. Heeding the referrals of others, she placed a call to a midwifery clinic near her place of work in Etobicoke, Ont. "I was trying to figure out what to do. I have two cousins of mine who went with midwives as well, and they tried to convince me from the beginning with my first [pregnancy] to go, and the second time, I said, 'that's it, I'm going to do it,'" recalls the Bolton, Ont. resident. Nine months later, Sanna welcomed a full-term, healthy baby girl she and her husband named Mariah. Read more
Looking for a beauty related product or service? Imagine having all of York Region's best salons and spas in one place! That possibility is just one click away, says Shannon R.T. Horgan, president of CompleteBeautyList.com.
This innovative company is the only online salon and spa directory, which is why the best companies in the industry have chosen to be part of it. CompleteBeautyList.com is a brilliant marketing tool that showcases salons and spas in Woodbridge, Thornhill, Richmond Hill and other areas of the GTA. Also targeting New York and Chicago, CompleteBeautyList.com is the fastest growing company of its kind. With the Internet being a main source of information, this company has adopted the ideal advertising approach. Read more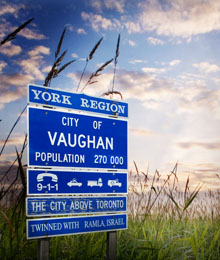 A Toronto Life magazine feature disheartens the Vaughan community, whose major accomplishments are clouded with claims of corruption and scandal.
Every time I'm asked where I'm from I hesitate. I pause because I want to avoid the know-it-all smirk. I equivocate because I don't want to hear the toxic and discriminative comments that fall from ignorant lips. That's not fair to me or any other resident of Vaughan who lives life according to the law.
I'm not naive, but Vaughan is primarily a city full of heart, ­not villains. So why do cantankerous mediums continue to pollute our clean air with what appears to be anti-Italianism and acrimonious sound bites? Read more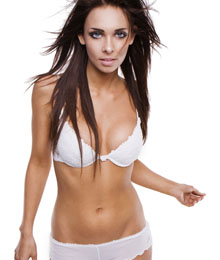 In  the heart of Thornhill, Ont. rests Crush Lingerie, a destination designed to fulfill everyone's fantasies.
Founded by two sisters who both share the vision of offering the finest quality brands of select intimates, Crush Lingerie is a transcendent hidden gem. Since Mya and Lorraine Hoang opened the romantic emporium in August 2009, women and men have been whispering sweet nothings about the boutique's vast selection and enchanting interior.
Oozing with Victorian style and charm, Crush Lingerie offers exclusive intimates, underwear and sleepwear for women and men. Carrying coveted collections from Europe and North America, you are sure to find something that fits your figure and suits your style. Custom measurements will ensure that you Read more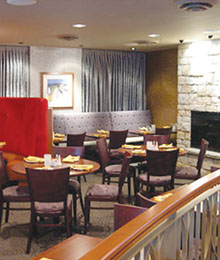 If the 19th century German chemist A.F.W. Brix was alive today, he'd surely be wining and dining at the restaurant bearing his name. Brix Napa Valley Grille & Wine Bar is named after the inventor's scale system, used to measure grape sugar content. It's a cleverly appropriate title for an establishment that provides an attentive pairing of food and wine. Read more