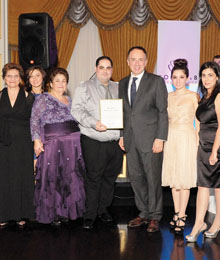 On Nov. 9, 2012, the Believe committee hosted its 6th Annual Red Carpet Affair in support of SickKids Foundation at the Venetian Banquet Hall. Helping to raise $20,000, guests enjoyed entertainment by Enrico Gallante, Christian Boni and DJ Marco Del Biondi. The Believe committee would like to thank all guests for their continued support, and for believing in SickKids.
From June 7 to July 4, 2012, the Joseph D. Carrier Art Gallery was home to 24 vintage motorini from Italy. The show was the brainchild of father-son team Mario and Glen Pestrin. During a recent visit to his hometown in Northern Italy, Mario visited a schoolmate and saw his incredible collection of more than 50 vintage motorcycles and motorini. After that, he quickly decided to share the beautiful machines with the Toronto public. Proceeds from the opening reception gala went to Villa Charities and the SickKids Foundation.
Read more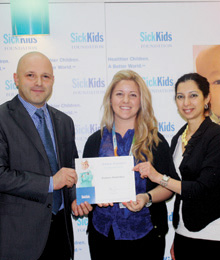 Proposing a banquet of ideas and event experts for newlyweds-to-be, WeddingCatalog.ca and Designed Dream Wedding Planning hosted the Exclusive Bridal Show 2012 at The Venetian Banquet & Hospitality Centre on Feb. 23, 2012. Guests enjoyed refreshments, snacks, prize draws and the opportunity to meet with top vendors in the wedding industry. With admission fees donated to the SickKids Foundation, guests also had the pleasure of enjoying an unforgettable fashion show by Toronto's The Bridal Suite, which featured the latest in bridal gowns and bridesmaid dresses. Next year's Exclusive Bridal Show is slated to occur in February 2013.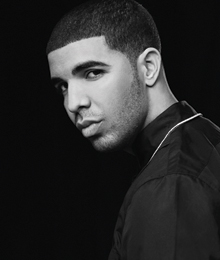 "BE THE CHANGE YOU WANT TO SEE IN THE WORLD." – Mahatma Gandhi
The end of the year often calls on us to reflect on our life and commit to change. But while our trivial promises to eat healthy or become active may serve personal goals, there are those who look to expending positive change to the world around them. Whether or not you conceive or forget your resolutions, the following list of individuals and organizations will inspire you to do more – to be that change that Gandhi asks of all of us.
1.  Robin Sharma
Authoring 11 bestsellers and the founder of Sharma Leadership International Inc., Robin Sharma delivers inspiring and motivational talks to rooms filled with employees from Fortune 500 companies like Microsoft and Nike. Read more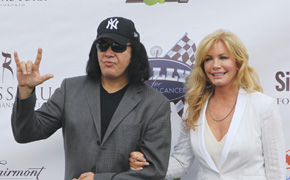 Arguably one of Toronto's most action-packed fundraisers hit the city streets this September, raising more than $3 million for the SickKids Foundation. The fourth annual Rally for Kids with Cancer Scavenger Cup's honorary co-chairs were rocker Gene Simmons and wife Shannon Tweed. "Let's not lose sight of the fact that although this is all glitz and glamour that it really is about kids who are suffering badly, immensely with cancer, and we should all do our parts," says Simmons. Read more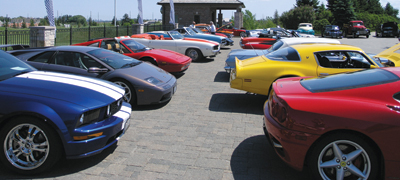 In honour of the late Giuseppe Ruscica and his philanthropic heart, a chic automobile event took place on June 5, 2011, to raise money for The Giuseppe Ruscica Endowment Fund at the SickKids Foundation. Supporting a program that provides financial assistance to families who can't afford their children's medical costs, Maple's Eagles Read more

The 4th annual Believe Gala was a success once again, raising $25,000 in support of the SickKids Foundation. Guests were treated to the voices of Dylan James, Andrea Godin and Christian Rocco Boni Read more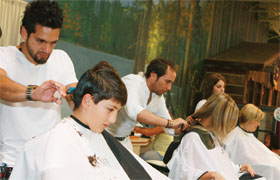 On September 2nd and 3rd, the snip of Fiorio Salon stylists' scissors and the filing of emery boards did not just help people look fresh and stylish. Charging a special price of  $20 for a haircut with blow-dry Read more

On May 18, 2010, the Hospital for Sick Children honoured notable philanthropist Marita Simbul-Lezon and her husband, Ronald Lezon, for their generous pledge of $500,000 to help fund the Read more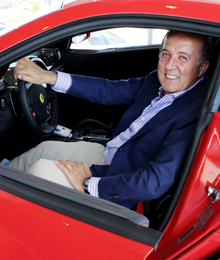 Remo Ferri has every boy's dream job. Personifying unyielding passion, Ferri's fierce drive to end up in the automobile business gave him enough momentum to become owner of one of North America's leading Ferrari and Maserati dealerships. "We don't sell cars, we sell a dream; we sell excitement; we sell a moment. I love that I get to do that every single day," says Ferri, founder of The Remo Ferri Group of Automobiles.
Though he admits that the road to success has its bumps, Ferri chooses to embrace all challenges, as they are essential facets for progress. Catering to a wide range of clientele in Toronto, Vaughan and even Alberta, Ferri's group furthered its time-honoured reputation by adding BMW, Mini, and most recently, Ford and Lincoln to its distinguished roster of dealerships. "You need to be able to service your customers, not just with one brand, but Read more