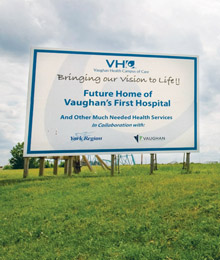 An enormous promise is entrenched in an otherwise vacant 35-hectare field at Major Mackenzie Drive and Jane Street. "Future Home of Vaughan's First Hospital" reads the conspicuous blue and white sign that's weathered a few more storms than expected. In the background, the vibrant colours of Canada's Wonderland offer a unique parallel to a far less amusing theme: for the City of Vaughan, it's been a roller-coaster ride to the realization of a premier health-care facility.
The ups and downs were set in motion in 2003, when Vaughan Council decided it was time Canada's largest municipality without a hospital finally built one. The city has swelled significantly since then, yet it's faced with an empty stretch of land, a recently relinquished health-care foundation, a contentious $10 million federal grant that's slipped out of grip and a sign that's getting stale. With a major player
Read more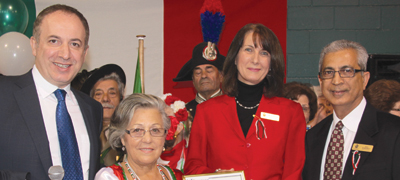 On Mar. 31, 2011, over 200 elders from Community & Home Assistance to Seniors (CHATS) gathered for the 150th anniversary of Italy's unification. Organized by Iolanda Masci, Filomena Torric and Nadia Ferrari, the event was a great success. Guests brought their Italian pride and were thrilled to have the Hon. Julian Read more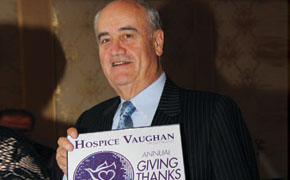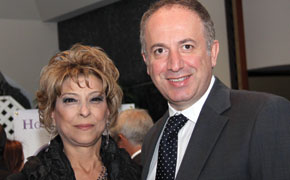 Hospice Vaughan's 2011 programs have a lot to be thankful for after a successful evening at Le Parc on Oct. 1, 2010. The sanctity of life was honoured with a delicious meal and celebrated with guests Read more

On May 18, 2010, the Hospital for Sick Children honoured notable philanthropist Marita Simbul-Lezon and her husband, Ronald Lezon, for their generous pledge of $500,000 to help fund the Read more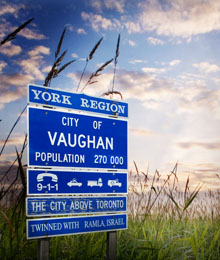 A Toronto Life magazine feature disheartens the Vaughan community, whose major accomplishments are clouded with claims of corruption and scandal.
Every time I'm asked where I'm from I hesitate. I pause because I want to avoid the know-it-all smirk. I equivocate because I don't want to hear the toxic and discriminative comments that fall from ignorant lips. That's not fair to me or any other resident of Vaughan who lives life according to the law.
I'm not naive, but Vaughan is primarily a city full of heart, ­not villains. So why do cantankerous mediums continue to pollute our clean air with what appears to be anti-Italianism and acrimonious sound bites? Read more
As 300 bikes cruised through the streets of Durham Region on Aug. 23, 2009, about $40,000 was raised in support of the SickKids Hospital Foundation. This amount beats the event committee's initial Read more
A career in policing is anything but easy, especially when you're in charge of the entire force. This special series examines the men responsible for overseeing provincial and municipal police services, with an exclusive look into their off-duty personas.
Read more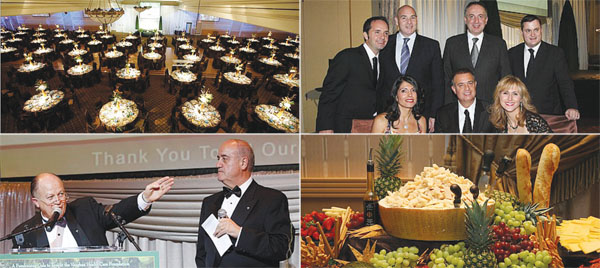 The Vaughan Health Care Foundation at An Enchanted Garden Gala raised over one million dollars on October 23, 2008. Michael DeGasperis, the devoted Vaughan Health Care Foundation Chair Read more