On Oct. 12, 2011, Audio One blasted its sleek stereos and opened its showroom doors to loyal customers, suppliers and friends that have shown support through 25 years of success in business. Founding brothers Gino D'Ascanio, Carlo D'Ascanio and Anthony D'Ascanio celebrated their silver anniversary with Read more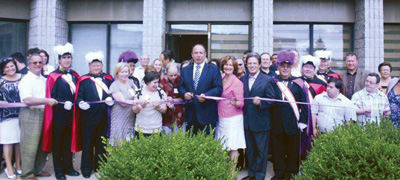 On Aug. 25, 2011, Alternatives Integrating People with Cognitive Challenges held a grand opening for its new office and day program space. Alternatives is a registered charitable organization that provides day support for adults with a developmental disability. Participants of the program are provided Read more
Q: Is being mayor of Vaughan everything you expected after 22 years in federal politics?
A: Actually it's a lot more, it's more exciting than I thought it would be. The issues are issues that touch people in a very real way every day, whether they are related to seniors, recreation, or dealing with transit and traffic, and economic development. I think the most exciting part about politics today is the evolution of cities – they are becoming the magnets for investment, creating jobs, providing the quality of life and standard of living for the people – it's been a very fascinating experience. I'm really happy that I came back to the city of Vaughan to take on this role because this is a city where many things are happening. We have a new subway coming up, we have the future development of a downtown core, we're going to see many exciting things occur in the area of culture, sports, the arts, and it speaks to a dynamic process that is taking place in this Read more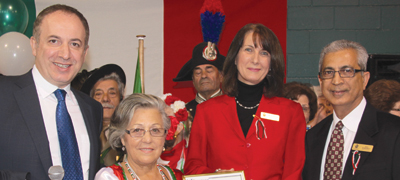 On Mar. 31, 2011, over 200 elders from Community & Home Assistance to Seniors (CHATS) gathered for the 150th anniversary of Italy's unification. Organized by Iolanda Masci, Filomena Torric and Nadia Ferrari, the event was a great success. Guests brought their Italian pride and were thrilled to have the Hon. Julian Read more
Campaigns for change carried two of Ontario's mayoral candidates to political peaks in municipal elections that pulled more people to debate floors and polls in years. The riveting races of Toronto and Vaughan's mayoralties are perhaps two of the most captivating political dramas of this decade.

VAUGHAN
On Oct. 25th, 2010, Canada's fastest growing city saw Linda Jackson's controversial reign come to a heavy halt when she lost her mayoral spot by a landslide to Maurizio Bevilacqua, former Liberal MP.
Bevilacqua, who gave up his parliamentary seat after two decades to dive into Vaughan's mayoral race late last August, is confident that his transition process, along with a mostly fresh-faced Read more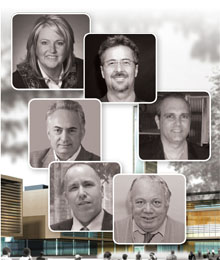 Question marks float like buoys in Vaughan's political waters, where six mayoral candidates tread towards a distant City Hall. Whether or not Mayor Linda Jackson's campaign bid will be able to transcend a trail of controversy is becoming the crux of conversation. The early stages of the municipal election leave many residents wading in a murky reservoir, probing for a channel of transparency.
"It's been entertaining, engaging and bewildering. It will be interesting to see if there is a higher turnout in this municipal election," says Nelson Wiseman, an associate political science professor at the University of Toronto. "What's gone on is quite unusual, quite out of the ordinary, quite wild in terms of the city and the legal cases and the intensity," he adds, mentioning that he's received more calls about Vaughan's election than any other municipality, Read more
Stars twinkled brightly as the generous supporters of autistic children attended the 11th annual Shining Through Centre fundraising gala. Guests clad in dazzling gowns and suits smiled over a decadent dinner Read more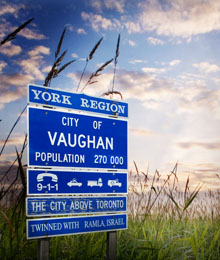 A Toronto Life magazine feature disheartens the Vaughan community, whose major accomplishments are clouded with claims of corruption and scandal.
Every time I'm asked where I'm from I hesitate. I pause because I want to avoid the know-it-all smirk. I equivocate because I don't want to hear the toxic and discriminative comments that fall from ignorant lips. That's not fair to me or any other resident of Vaughan who lives life according to the law.
I'm not naive, but Vaughan is primarily a city full of heart, ­not villains. So why do cantankerous mediums continue to pollute our clean air with what appears to be anti-Italianism and acrimonious sound bites? Read more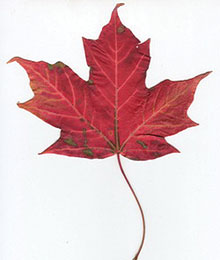 During elections, voters face the dilemma of choosing the right leader for their community. The next time you cast your ballot, take into consideration the words of Dutch jurist Hugo Grotius: "A man cannot govern a nation if he cannot govern a city; he cannot govern a city if he cannot govern a family; he cannot govern a family unless he can govern himself; and he cannot govern himself unless his passions are subject to reason."