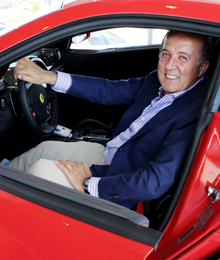 Remo Ferri has every boy's dream job. Personifying unyielding passion, Ferri's fierce drive to end up in the automobile business gave him enough momentum to become owner of one of North America's leading Ferrari and Maserati dealerships. "We don't sell cars, we sell a dream; we sell excitement; we sell a moment. I love that I get to do that every single day," says Ferri, founder of The Remo Ferri Group of Automobiles.
Though he admits that the road to success has its bumps, Ferri chooses to embrace all challenges, as they are essential facets for progress. Catering to a wide range of clientele in Toronto, Vaughan and even Alberta, Ferri's group furthered its time-honoured reputation by adding BMW, Mini, and most recently, Ford and Lincoln to its distinguished roster of dealerships. "You need to be able to service your customers, not just with one brand, but Read more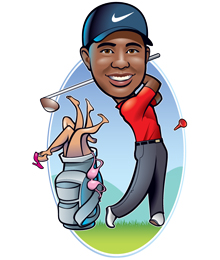 The media has successfully intertwined itself into the DNA of professional sports, an arena where previous athletes that stood tall above their sport were not as aggressively marketed as they are today. Find out how the business side of sports has broken the loyalty of the game, while influencing individuals to follow the legacy of its given leaders.
Tiger Woods
Golf is an experience that has been highlighted by many great players over the years. This refined game is the kind of experience that can take six hours out of your busy schedule without regrets. Tiger Woods has motivated new groups across the world to tap into this skilled pastime, and tune into televised golf like never before. Woods wasn't simply good for golf, for a while he was golf. Without him, the sport will never be the same. Read more