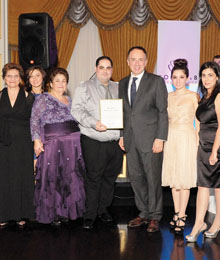 On Nov. 9, 2012, the Believe committee hosted its 6th Annual Red Carpet Affair in support of SickKids Foundation at the Venetian Banquet Hall. Helping to raise $20,000, guests enjoyed entertainment by Enrico Gallante, Christian Boni and DJ Marco Del Biondi. The Believe committee would like to thank all guests for their continued support, and for believing in SickKids.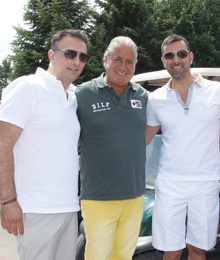 Over 20 years ago, Peter Eliopoulos, founder of byPeterandPauls.com, created Care for Kids, a charity golf tournament to raise much-needed funds for the Hospital for Sick Children and New Leaf. This year's event once again took place at the Carrying Place Golf and Country Club and it was a tremendous success, with over $1 million raised to date. Read more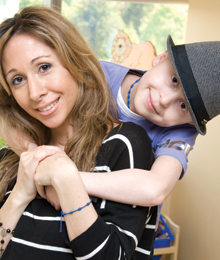 When he was seven, Joey Mazzucco's life was turned upside down by cancer. At an age when play is a child's biggest concern, Joey was placed at the foot of an ominous mountain and told to climb. It was a demanding trek, but Joey refused to judge the journey as a tragedy. There was no time for self-pity, no use in lamenting. He donned his favourite fedora, embraced the power of optimism and climbed. Why? Because there was simply no other choice.
When Joey's right shoulder began shooting with pain in the summer of 2009, a torn rotator cuff was thought to be the source. A visit to the Hospital for Sick Children (SickKids), however, revealed the tumour causing his duress, and Joey was diagnosed with Ewing's sarcoma, a rare and aggressive form of bone cancer. Read more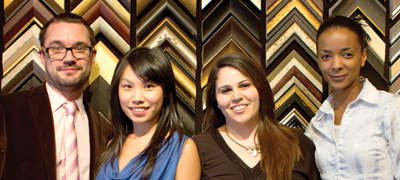 Roma Moulding employees came together to organize an event that raised over $30,000 for the Hospital for Sick Children. The fundraiser was held on May 5, 2011, and gathered friends and family of Roma for a night of fine art, world-class wines and spectacular cheeses. Entertainment included live music from the Read more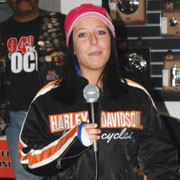 The sound of 300 revving motorcycles stirred excitement at the second Annual Ride for SickKids on Aug. 22, 2010. Supporting over 100,000 patients that visit the Hospital for Sick Children each year Read more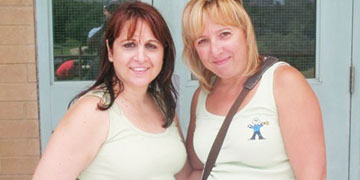 The fifth annual Hats off 2 Kidz golf tournament took place at the Royal Woodbine Golf Club July 25, 2010, to once again help raise funds in support of leukemia research at the Hospital for Sick Children. Read more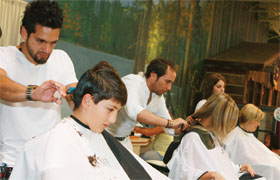 On September 2nd and 3rd, the snip of Fiorio Salon stylists' scissors and the filing of emery boards did not just help people look fresh and stylish. Charging a special price of  $20 for a haircut with blow-dry Read more

On May 18, 2010, the Hospital for Sick Children honoured notable philanthropist Marita Simbul-Lezon and her husband, Ronald Lezon, for their generous pledge of $500,000 to help fund the Read more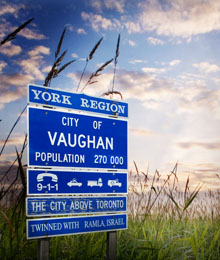 A Toronto Life magazine feature disheartens the Vaughan community, whose major accomplishments are clouded with claims of corruption and scandal.
Every time I'm asked where I'm from I hesitate. I pause because I want to avoid the know-it-all smirk. I equivocate because I don't want to hear the toxic and discriminative comments that fall from ignorant lips. That's not fair to me or any other resident of Vaughan who lives life according to the law.
I'm not naive, but Vaughan is primarily a city full of heart, ­not villains. So why do cantankerous mediums continue to pollute our clean air with what appears to be anti-Italianism and acrimonious sound bites? Read more
The stylish and sophisticated guests of Audi Downtown's grand opening were not the only stars that sparkled on May 28th, 2009. Gazing up to the sky in the chic glass structure of the world-class showroom, Read more