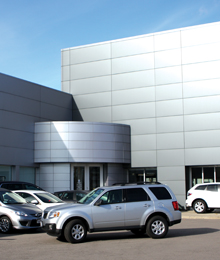 In the heart of Richmond Hill there is a dealership fuelled by a passion for automotives and reinforced by a transparent, customer-first philosophy. This dealership is Avante Mazda. And under the compassionate guidance of owner Frank Serpa, Avante Mazda has grown into one of the most trusted dealerships in Canada, and is certain to have the right car for you.
Serpa has been in the auto industry all his life. Starting in 1977, at age 15, he worked his way up the ladder from a simple clean-up boy to mechanic, parts and service manager, and eventually to owner in 1995. Raised in the industry, Serpa fostered a resolute desire for customer satisfaction. "After being in the business from '77 to now – 34 years – when a customer leaves my dealership with a car, whether new or used, and are extremely happy, I still get those little goosebumps that make it all worthwhile." Read more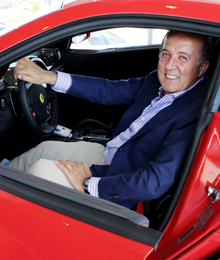 Remo Ferri has every boy's dream job. Personifying unyielding passion, Ferri's fierce drive to end up in the automobile business gave him enough momentum to become owner of one of North America's leading Ferrari and Maserati dealerships. "We don't sell cars, we sell a dream; we sell excitement; we sell a moment. I love that I get to do that every single day," says Ferri, founder of The Remo Ferri Group of Automobiles.
Though he admits that the road to success has its bumps, Ferri chooses to embrace all challenges, as they are essential facets for progress. Catering to a wide range of clientele in Toronto, Vaughan and even Alberta, Ferri's group furthered its time-honoured reputation by adding BMW, Mini, and most recently, Ford and Lincoln to its distinguished roster of dealerships. "You need to be able to service your customers, not just with one brand, but Read more