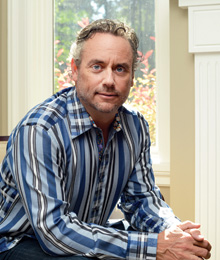 Decades ago, the Bhutanese government developed the concept of Gross National Happiness (GNH), which measures the vitality and well-being of its population and encourages economic growth balanced by other priorities, such as the country's spiritual values.
The idea of GNH captured my imagination while I was travelling through Bhutan last summer as it's in such sharp contrast to our traditional Western thinking. We tend to measure success against material goals rather than focusing on what we really value. My own story is a familiar one: I spent years working around the clock in pursuit of "success." My single-minded pursuit of wealth and power got me what I thought I wanted, but I eventually lost what really mattered to me. I was facing cancer, a failing marriage and barely-there relationships with my kids. That's why I actively Read more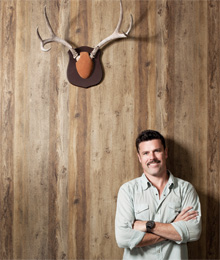 What do you think of when you see a moustache? One hundred moustaches? How about 250,000 moustaches? Well, it's that time of year again when Movember is upon us and, in addition to growing a moustache, it's when we focus on men's health, a time for public and private conversations on the health risks men face. It's also a reminder to schedule your annual physical.
The dreaded annual checkup. It's something a lot of guys think about but often don't make the time to do it. Getting an annual check and preventative screening tests are among the most important things you can do to stay healthy.
Read more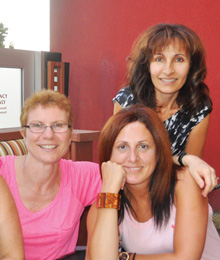 On Thursday, Aug. 23, 2012, WEGZ Stadium Bar in Vaughan rocked out in the colour pink during Rock 'N Boobs, a Plan B Promotions event. Guests enjoyed live rock music delicious food and pink cocktails while showing their support and raising funds for the Breast Cancer Society of Canada. Read more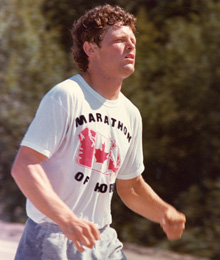 On June 28, 1981, Fred Fox and his family stood by Terry Fox's side as his battle with cancer came to a close. He had been forced to halt his Marathon of Hope when his cancer returned, but he remained hopeful of finishing his journey back home to British Columbia. On that tragic day in June he passed away, leaving a legacy that would inspire millions to carry on his journey to end cancer during the annual Terry Fox Run.
Not one for fame or glory, Terry's mission was never about himself. "He was running all those miles every day — almost an average of a marathon a day — not to be considered a hero or to be famous 32 years later," says his brother Fred. "He just wanted to be out there to do what he could to help other people who would be diagnosed with cancer."
A private express elevator glides to the 20th storey of a Cumberland Street condo, opening up to Emmanuelle Gattuso's immaculate oasis in the sky. The stark white walls of wonder act as blank canvases for contemporary artists like Tim Whiten and Barbara Steinman, leading the way to a self-fulfilling great room. It's 10 a.m. on a mid-January morning and a thick billow of morning fog is dampening the impact of 11 foot-high floor-to-ceiling windows, which on any given Sunday would offer an unrivalled Yorkvillian view.
What starts to feel like trespassing after-hours at an art gallery is quickly curtailed by the raucous voices of Gattuso's poodles, which protectively ensure that not a single soul slips by. "This is James and this is Stewart," she says, stepping out of her office. It's not what you think. While she may have a wonderful life, the pups Read more

Don't let Yael Cohen's clean image and faultless features fool you. The founder of F*** Cancer is as poised and self-assured as a heavyweight champion. And when your non-profit's name is that direct and controversial, you would certainly have to be.
"I'm very proud of what we do," says Cohen. "We've been successful because of our authenticity, our rawness and because of our name. It's memorable. You see it once and you won't forget it."
While some may feel that employing such a racy, candid title is brash and immature, for Cohen, there was no better way to sum up the confusion, anxiety and anger she felt when her mother was diagnosed with breast cancer in 2009. Read more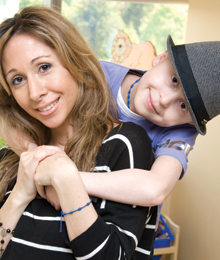 When he was seven, Joey Mazzucco's life was turned upside down by cancer. At an age when play is a child's biggest concern, Joey was placed at the foot of an ominous mountain and told to climb. It was a demanding trek, but Joey refused to judge the journey as a tragedy. There was no time for self-pity, no use in lamenting. He donned his favourite fedora, embraced the power of optimism and climbed. Why? Because there was simply no other choice.
When Joey's right shoulder began shooting with pain in the summer of 2009, a torn rotator cuff was thought to be the source. A visit to the Hospital for Sick Children (SickKids), however, revealed the tumour causing his duress, and Joey was diagnosed with Ewing's sarcoma, a rare and aggressive form of bone cancer. Read more
The name Terry Fox has become synonymous with hope, perseverance and goodwill. His determination to fight cancer and prove that every dream is a step away from reality makes him a symbol of strength for Canadians and citizens of the world.
Losing his leg to bone cancer in 1977 at 18 didn't deter Terry Fox from striving to raise money for cancer research and inspiring people with his 143-day Marathon of Hope, in which he ran more than 5,000 kilometres. Fox's race ended when cancer was found in his lungs, but his legacy continues to this day through those that participate in the annual Terry Fox Run around the globe. September 18, 2011 marked the 31st run; to date more than $550 million has been raised. Read more
Since black belt student Brooke-Lynn Brunette passed away from leukemia in 2006, the students of the Northern Karate School in Richmond Hill have held an annual Brooke Brunette Kids Friendship Charity Read more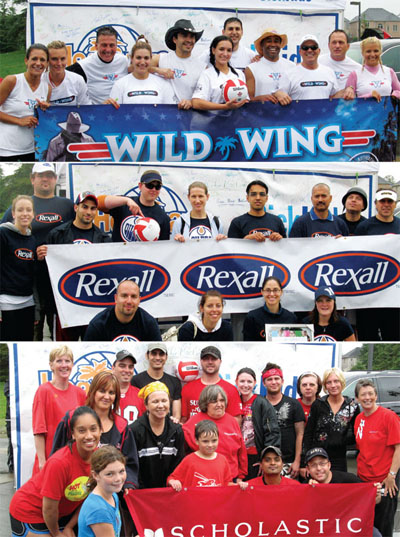 "The children at SickKids who are fighting cancer are true heroes," says Rosanne O'Neil. On June 20th, 2009, sponsors and volunteers joined O'Neil as they dodged and dove into the summer sand for the Heatwave Beach Volleyball tournament in support of the Hospital for Sick Children. Despite the uncooperative weather, the drizzling rain did not stop these kind-hearted athletes from contributing to the cause. Raising over $1 million in the last five years, the SickKids Foundation continues its tradition of summer beach fun for the cause.
www.heatwaveevents.com
TOP: Sponsors of Wildwing proudly hold up their banner to support the Heatwave York Region for SickKids.
MID: Sponsors from the Katz Group Canada Inc. proudly present their banner for support of SickKids.
LEFT: Scholastic Canada Ltd. sponsors count themselves in the Heatwave Event as one of the main sponsors.