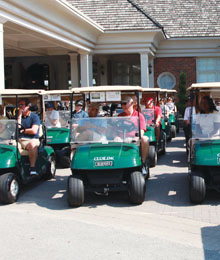 The Greater Toronto Marketing Alliance hosted its third successful Celebrity Golf Tournament: A Celebration of GTA Communities at the picturesque King Valley Golf Club in King City on Sept. 13, 2012. Over 100 guests participated and helped raise funds for the GTMA's regional efforts in attracting foreign investment and its internship program in the GTA. The GTMA thanks all tournament attendees and sponsors for their support.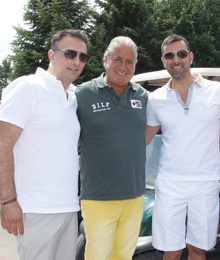 Over 20 years ago, Peter Eliopoulos, founder of byPeterandPauls.com, created Care for Kids, a charity golf tournament to raise much-needed funds for the Hospital for Sick Children and New Leaf. This year's event once again took place at the Carrying Place Golf and Country Club and it was a tremendous success, with over $1 million raised to date. Read more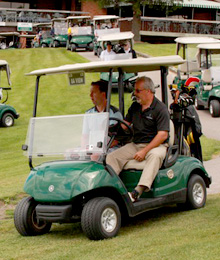 On May 31, 2012, the seventh annual ShareLife Charity golf tournament for Immaculate Conception Parish took place at the beautiful Nobleton Lakes Golf course. The sun-filled day was made brighter by the smiles and excitement of 150 golfers that joined the tournament. The lovely volunteers, amazing staff at Nobleton Lakes, a delicious barbequed lunch, special dinner and prizes made this day a huge success. This event is a great opportunity for the parish community to get together to raise funds for ShareLife, while having fun volunteering, golfing and sponsoring the event. This year's tournament raised over $30,000.
Read more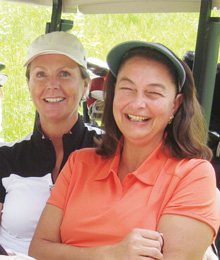 The 17th Annual Charity Golf Tournament of the Business and Professional Women's Club of Brampton was held at the Caledon Country Club this year, with over 100 participants raising funds for three charities: the Salvation Army's Honeychurch Family Life Resource Centre, Walk with Me, a human trafficking survivors program, and Buddys 'N Bows, which supports the Caring Companion Program at Brampton Civic Hospital. BPW Brampton raised over $6,000 this year for the worthy causes.
www.bpw-brampton.com Read more
The Immaculate Conception Parish is blessed with the support of so many generous sponsors, volunteers and committee members. On June 29, 2011, the 6th Annual Golf Tournament was celebrated to raise funds for ShareLife – a charity benefitting people with special needs, the elderly, children, immigrants and refugees. The event garnered 150 enthusiastic golf players, for a fun day of sportsmanship, followed by a delicious gourmet dinner at the Cardinal Golf Course. The Golf Committee thanks all the sponsors for their contribution. www.iconception.org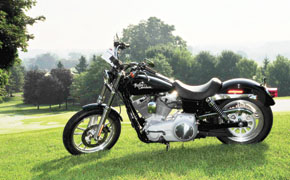 On July 12th, 2010, 144 golfers enjoyed a beautiful day of golf, gourmet food, luxury prizes and auction items at Dineen Construction Corporation's 20th Annual Charity Golf Tournament held at Cherry Downs Read more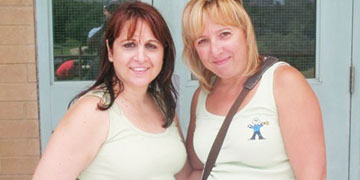 The fifth annual Hats off 2 Kidz golf tournament took place at the Royal Woodbine Golf Club July 25, 2010, to once again help raise funds in support of leukemia research at the Hospital for Sick Children. Read more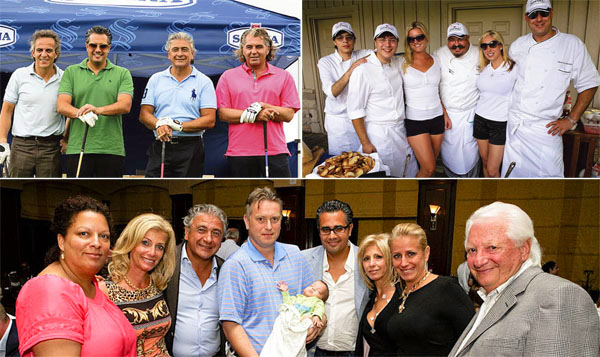 In support of Sunnybrook Health Sciences Centre's Birthing Unit of the Women's and Babies Program that specializes in high-risk deliveries, the Sofina & Amici, invitation-only golf tournament Read more
With over 80 golfers on a bright, cloudless September day, the third annual Brampton Board of Trade Golf Tournament was held at the Caledon Golf and Country Club. The September 23rd event, Read more
The York Food Network's annual Golf Tournament aims to dispel the common belief that York Region poverty is non-existent by providing programs such as Back-To-School Supplies, Food Drives and Food Bank Support. This is not to solely provide awareness of this unfortunate reality but to provide York Region families and children with nutritional food and basic necessities to live a healthy lifestyle so that we can eliminate hunger in our community. Over $10,000 was raised at this event on Aug. 26, 2009. www.yrfn.ca
Photo: Peter Sawyer, Kent Pollard, Ernie Dubkowski, Garry Minielly.