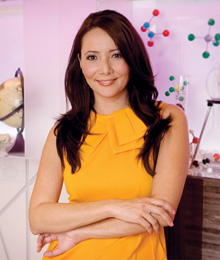 Ziya Tong and I have been forced to seek refuge in the last bastion of safety at CTV's studios: the set of Canada AM. Dan Riskin, the mad scientist sophomore that he is, is concocting some volatile experiment, and the results point to explosive. We can only pray for the well-being of the Daily Planet set and take cover where Beverly Thomson serves up the day's headlines over coffee.
OK, so that's a bit of a stretch. But there's enough pyrotechnic business brewing that we've been instructed to steer clear. That, and they're filming. So a dimly lit corner and two comfy armchairs beside a faux fireplace will just have to do.
While certainly not ideal, these circumstances are actually unsurprising. This "intelligent insanity," as Tong describes it, is just business as usual on, Daily Planet, Discovery Channel Canada's flagship series. One day they're learning to fight forest fires with fans, the next they're meeting an artist who created "bulletproof skin" out of spider silk and goat milk. Today, it just Read more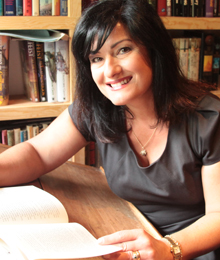 When she's not keeping Torontonians in on the news, Laura Di Battista has her own story to tell, one that involves how she loves her city well. "There's a few places that you can look at in Toronto where you just see nothing and then the horizon. It's just so calming," says the life-long resident of the Beaches area, where she lives with her husband and daughter.
The Toronto-born journalist is most known for making waves as an on-air personality, asking the questions we all want the answers to, without having the courage to ask them ourselves.
It's mid-morning and Di Battista scans the dailies, sweats out a workout and dives into research before going live at 3 p.m. "The best part of my job is that I leave here every day …  and get to, you know, explore all these great stories in the city." As host of Read more