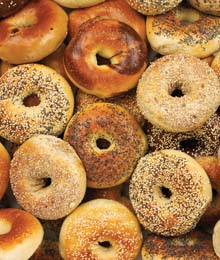 City Life Magazine gives you 10 good reasons not to cry on your birthday. We've scoured the GTA and uncovered free merchandise, food and fun for you to save hundreds of dollars on the one day you can.
1. COMPLIMENTS OF THE CHEF
For those who think there's no such thing as a free lunch, feast your eyes on Tucker's Marketplace's free birthday buffet. Located in Mississauga, Burlington and Etobicoke, this culinary hot spot will make you salivate on that special day with scratch-made soup, hand-carved roast beef and crème caramel. Just show some proof and enjoy the bread pudding! Value is $18.99 on weekdays and $22.99 on weekends.
www.tuckers.ca
2. IN CASE YOU DIDN'T KNOW
This is the ideal deal for the good friend who offers to treat their birthday buddy. The rules are simple: simply pick up the celebratory chum, take them to the nearest Casey's restaurant, order yourself a delicious entrée (min. $14.99) with a drink and let Casey's cover the cost of your ID-carrying comrade.
Maximum Value is $14.99.
www.caseysbarandgrill.com
Read more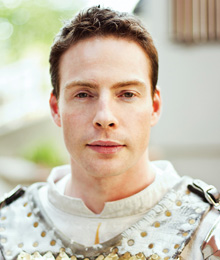 When we were children, we looked at the world with enchantment in our eyes. We wore gowns, crowns and capes and imagined ourselves as pretty princesses and noble knights. Now, years later, we have traded those imaginations for steady jobs and serious-looking suits. Breaking away from this norm is Sean Delaney. He has chosen a path that still allows him to play dress-up.
Ever since Grade 10 drama class, Delaney knew he was passionate about performing. "I liked working on plays and just entertaining others." With this same motivation, Delaney went on to study theatre in university and is now head knight at Medieval Times. "One of the things that I love about performing is that every day I'm given the chance to take people out of the humdrum of their daily lives," says the 35-year-old actor. Read more