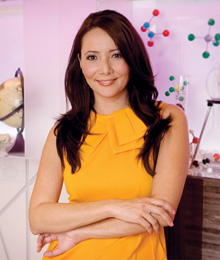 Ziya Tong and I have been forced to seek refuge in the last bastion of safety at CTV's studios: the set of Canada AM. Dan Riskin, the mad scientist sophomore that he is, is concocting some volatile experiment, and the results point to explosive. We can only pray for the well-being of the Daily Planet set and take cover where Beverly Thomson serves up the day's headlines over coffee.
OK, so that's a bit of a stretch. But there's enough pyrotechnic business brewing that we've been instructed to steer clear. That, and they're filming. So a dimly lit corner and two comfy armchairs beside a faux fireplace will just have to do.
While certainly not ideal, these circumstances are actually unsurprising. This "intelligent insanity," as Tong describes it, is just business as usual on, Daily Planet, Discovery Channel Canada's flagship series. One day they're learning to fight forest fires with fans, the next they're meeting an artist who created "bulletproof skin" out of spider silk and goat milk. Today, it just Read more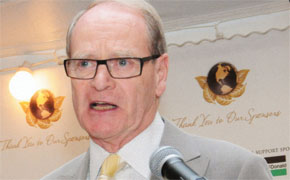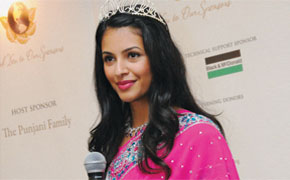 Under a heated tent at the gorgeous Punjani family estate on The Bridle Path, the inaugural Garden Party hosted more than 300 guests and raised $100,000 for orthopaedics and paediatrics at The Read more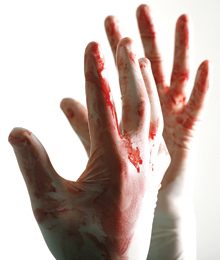 In the poorest corners of India, the skeletal bodies of street beggars reach forward with outstretched hands. Sunken faces and mouths open, searching for relief from the sweltering hell of their unfortunate existence. Speech is heard but only one word is understood – help.
Somewhere across the world, help is the shared sentiment of a total stranger who is suffering from acute kidney failure, fed up with the nauseating and weakening dialysis treatments, and scared of the average eight- to 10-year wait period for a healthy kidney transplant (most dialysis patients die in half that time). When the pain of any unhealthy organ becomes anywhere from noticeable to unbearable, individuals may feel inclined to search for ulterior motives of survival. Restoration of their depreciating health is the ultimate end result. The question is, at what cost? Read more