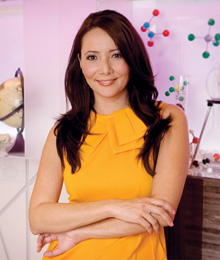 Ziya Tong and I have been forced to seek refuge in the last bastion of safety at CTV's studios: the set of Canada AM. Dan Riskin, the mad scientist sophomore that he is, is concocting some volatile experiment, and the results point to explosive. We can only pray for the well-being of the Daily Planet set and take cover where Beverly Thomson serves up the day's headlines over coffee.
OK, so that's a bit of a stretch. But there's enough pyrotechnic business brewing that we've been instructed to steer clear. That, and they're filming. So a dimly lit corner and two comfy armchairs beside a faux fireplace will just have to do.
While certainly not ideal, these circumstances are actually unsurprising. This "intelligent insanity," as Tong describes it, is just business as usual on, Daily Planet, Discovery Channel Canada's flagship series. One day they're learning to fight forest fires with fans, the next they're meeting an artist who created "bulletproof skin" out of spider silk and goat milk. Today, it just Read more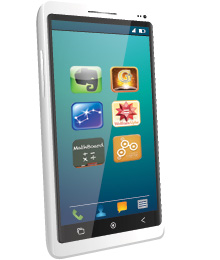 Help your child brush up on the basics and excel in academia with these comprehensive apps ideal for school life.
WORDFLEX TOUCH DICTIONARY
Like a dictionary 2.0, Wordflex Touch Dictionary maps the bottomless depths of language for easy and insightful user navigation. Search a specific word to find its definition, syntax, synonyms and more, all organized in malleable word-trees of expandable nodes – a handy sidekick for those English essays or for bolstering vocabularies.
GRAMMAR UP
With over 1,800 questions, Grammar Up is an excellent tool for learning the intricacies of English grammar. From word choice to verb tense, explore 20 topics delivered through randomized tests Read more
Driving an electric vehicle isn't for everyone. More accurately, it's for a select few. Case in point: the Ford Focus Electric, Ford's first fully electric car.
Here is, for all intents and purposes, a solid electric vehicle: it's attractive, drives well, and of course — its raison d'être — emits zero carbon emissions. But who's going to drive it?
Commuters? Unlikely. Regular travellers? Nope. Single-car households? You'd run into problems. I could rhyme off the figures — like its 23-kilowatt-hour lithium-ion battery, which produces 143 horsepower and 184 pound-feet of torque — but that doesn't really matter. This car is for the established eco-minded urbanite, plain and simple.
Read more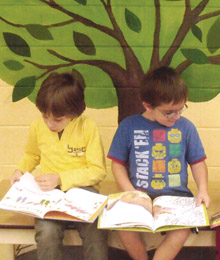 Once a previously neglected room used only as a meeting space, Giant Steps' new library now flourishes with the latest technology for autistic children. Touch-screen white boards, iPads and an Xbox Kinect are some of the innovative tools this school and therapy centre has incorporated to help build the communication, academic, social and lifestyle skills of its students.
Howat Noble, president of Giant Steps, believes that adopting these modern technologies has made the library unique. "It engages the child," he says, "and once you've got the child engaged with this technology, you can really accelerate communication skills." As social interactions improve, so too does the child's connection with friends and family.
From the room's colours to its seating areas, the library is designed Read more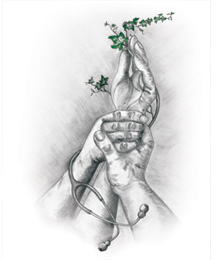 Balance is a crucial component of life, it keeps us centred and embraces the strengths of opposing means to uncover a harmonious solution to the problems we face. United Medicine Group (UMG) subscribes to this train of thought, combining conventional medical training with complementary and alternative therapies to harness the strengths of each for maximum results.
Those discouraged by the lack of compassion from conventional medicine, but also with the absence of alternative medicine's access to modern technology, will find potential answers in UMG's integrative medicine method. Medical technology such as MRIs and CT scans are made available, as well as specialist referrals, intravenous vitamins, Reiki, reflexology and other more personal complementary health-care services to better treat each patient's Read more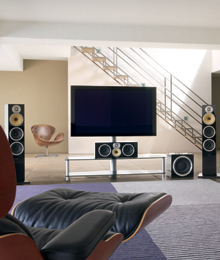 Innovations in modern home entertainment provide a plethora of possibilities for families to enjoy their media however they see fit. Although fascinating, today's technology can be the source of much confusion. Celebrating 25 years of home audio/video experience, who better than the experts at Audio One to provide valuable insights into how new technologies are creating exciting prospects for household entertainment.
"Home entertainment is becoming so customizable it's no longer a question of, 'what can I do with this room, but rather, 'what do you want to be able to do in this room?'" says Gino D'Ascanio, home audio/video specialist and partner at Audio One.
With extensive expertise in high-calibre home theatre and music systems, the team at Audio One is well aware of Read more
As we plunge into the unknown expanses of the future, we must navigate the always-changing waters of the digital sea. Growing and multiplying at an ever-accelerating rate, technology is constantly evolving in both looks and functionality. There was a time when technology changed infrequently – a time when typewriters were used for typing, cameras took pictures and calculators calculated. But ever since the introduction of the consumer computer, technology has increased its pace, leaving consumers adrift in the wake of obsolete devices, software and formats.
It's no secret that technology is always on the move. Devices and hardware we once thought to be ideal, important and perhaps even "cool" eventually become obsolete. We've recently seen this through pagers, fax machines, physical maps, VCRs and more recently, DVDs. With the popularity of Facebook, who even Read more
By 2009, there were an estimated 234 million websites. Translation: there is a lot of tough competition out there. So how can a budding entrepreneur or established but out-of-date businessperson compete with their opposition? Enter Web Design Store, a Toronto web development firm with a premise – and promise – to solve all your web design woes with industry expertise and experience. Established by Dolce Publishing Inc. co-founder Fernando Zerillo, Web Design Store is a one-stop shop that makes it simple for business owners and professionals to connect to untapped target groups with the latest technology. "Everyone is using the Internet to gain information, communicate, socialize and purchase," says web developer Steve Bruno. The question is, which of the 1.73 billion worldwide Internet users are logging on to your website? Read more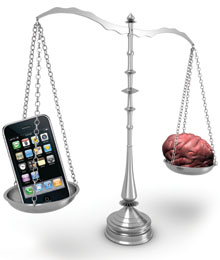 Your day begins early, and whether early is early, or early is afternoon, on the way to work or to play something begins to worry you, something is missing. Presumptions lead to paranoia and, after checking each pocket, portfolio, and underneath each car seat, your paranoia becomes an unwanted reality. You've forgotten the device that was created to help you remember all your important dates, numbers, and notes and without it you are nearly useless. You'll now be forced to use the outdated, bacteria-infested box that for many people entails embarrassment as much as the opportunity to make a phone call – the dreaded public phone.
The smartphone is indeed a very smart phone, much smarter than phones from the past, but placing our social and professional lives in its microchips doesn't leave you with much to do when you accidentally leave it at home. Not having it can Read more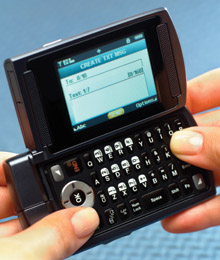 If there's one thing that surrounds us almost everywhere we go, it's modern technology. The fast-paced, computerized age we live in has become a part of our everyday lives – and it's only getting faster. Many of us can't go one hour, let alone one day, without using it. Whether sending a text message, checking the latest weather report, or buying groceries online, we're constantly making use of technology. With different variations at every turn, we have to wonder: Is it good or bad?
Take stem cell research, for example. Technology and modern science have made it possible to remove stem cells from a human embryo, and transform them into useful cells and organ tissue. Read more