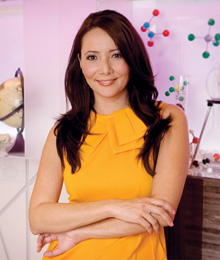 Ziya Tong and I have been forced to seek refuge in the last bastion of safety at CTV's studios: the set of Canada AM. Dan Riskin, the mad scientist sophomore that he is, is concocting some volatile experiment, and the results point to explosive. We can only pray for the well-being of the Daily Planet set and take cover where Beverly Thomson serves up the day's headlines over coffee.
OK, so that's a bit of a stretch. But there's enough pyrotechnic business brewing that we've been instructed to steer clear. That, and they're filming. So a dimly lit corner and two comfy armchairs beside a faux fireplace will just have to do.
While certainly not ideal, these circumstances are actually unsurprising. This "intelligent insanity," as Tong describes it, is just business as usual on, Daily Planet, Discovery Channel Canada's flagship series. One day they're learning to fight forest fires with fans, the next they're meeting an artist who created "bulletproof skin" out of spider silk and goat milk. Today, it just Read more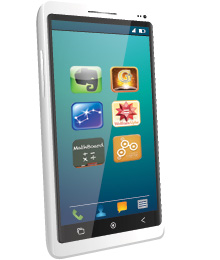 Help your child brush up on the basics and excel in academia with these comprehensive apps ideal for school life.
WORDFLEX TOUCH DICTIONARY
Like a dictionary 2.0, Wordflex Touch Dictionary maps the bottomless depths of language for easy and insightful user navigation. Search a specific word to find its definition, syntax, synonyms and more, all organized in malleable word-trees of expandable nodes – a handy sidekick for those English essays or for bolstering vocabularies.
GRAMMAR UP
With over 1,800 questions, Grammar Up is an excellent tool for learning the intricacies of English grammar. From word choice to verb tense, explore 20 topics delivered through randomized tests Read more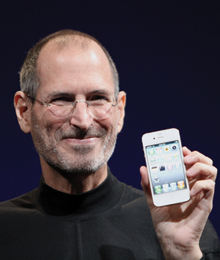 When Albert Einstein formulated E = mc2, he changed how we looked at the universe. When John Lennon told us to Imagine, he changed how we heard music. And when Steve Jobs gave us a new device, he changed how we interacted with technology. When the Internet exploded with dialogue discussing the passing of the 56-year-old Apple co-founder on October 5, it can be said with all confidence that millions of people did it using the products he created. This is his legacy; this is the most important innovator in the last 35 years.
No one, especially in the world of technology, has influenced more lives than Jobs. Rival developer Bill Gates spoke of the pleasure of knowing him, Facebook creator Mark Zuckerberg thanked him for showing "what you build can change the world," celebrities wished him a heartfelt farewell, U.S. President Barack Obama Read more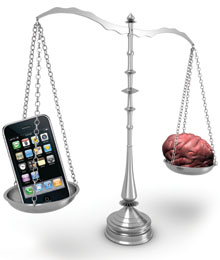 Your day begins early, and whether early is early, or early is afternoon, on the way to work or to play something begins to worry you, something is missing. Presumptions lead to paranoia and, after checking each pocket, portfolio, and underneath each car seat, your paranoia becomes an unwanted reality. You've forgotten the device that was created to help you remember all your important dates, numbers, and notes and without it you are nearly useless. You'll now be forced to use the outdated, bacteria-infested box that for many people entails embarrassment as much as the opportunity to make a phone call – the dreaded public phone.
The smartphone is indeed a very smart phone, much smarter than phones from the past, but placing our social and professional lives in its microchips doesn't leave you with much to do when you accidentally leave it at home. Not having it can Read more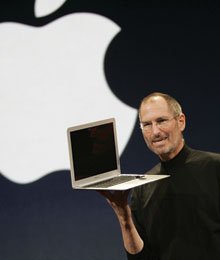 If you were using an Apple computer in the early '90s, you were part of a small cult-like group of people using a deteriorating product. With limited available software, declining sales and the absence of a true leader, Apple was undergoing gloomy technological Dark Ages that made it difficult to stay competitive. This is hard to believe today, where everybody who's anybody has at least one of the company's products.
Whether walking to school listening to your iPod or driving downtown with directions from your iPhone, you're now on the other side of the fence. People everywhere are discovering why stores stock their shelves from top to bottom with Apple products, compared to a small cornered section 15 years ago. Apple can proudly say it's won a hard battle to become No. 1, and fans are no longer part of a tiny sect. Read more