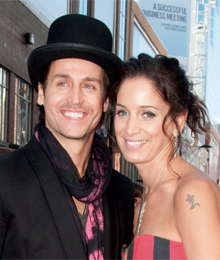 The insight of a musician is often nuanced by a lyrical approach, with words tumbling into themselves to uncover unspoken thoughts. Times that by two, and an engaging interview with Canadian singer-songwriters Chantal Kreviazuk and Raine Maida transpires. Married to each other and to their craft, the pair has hits like Feels Like Home, Surrounded, Clumsy and Somewhere Out There between them, but the soundtrack to their lives isn't solely based on music. With Kreviazuk planning her next album, and Maida releasing his upcoming solo and Our Lady Peace records, the two somehow hit a high note in other areas of their lives. Balancing studio time with three kids and an innate approach to philanthropic endeavours, Kreviazuk and Maida have the synchronicity and grace it takes to turn the ugly into something beautiful. Read more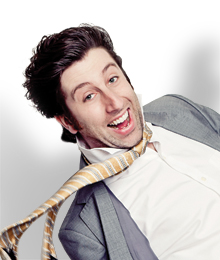 When told I would be interviewing Simon Helberg, best known for his role as Howard Wolowitz on the hit TV show The Big Bang Theory, I thought it was because our female writers were just too afraid of being seduced by an overly sexual, Jewish aerospace engineer. Not one to be afraid, I stepped up to the dish, only to be delighted by a witty conversation with a humble and humorous actor.
Q. Howard's the most sexually forward character on the show. What's the worst pickup line you've ever used on a girl?
Oh gosh. You know, I never was somebody for pickup lines. I think my flaw was being too honest. I didn't have the game that Howard has; Howard may have a terrible game, but he has a game. I would walk up to talk to somebody, a girl at a party, and then immediately tell them I loved them, and I think that we could be Read more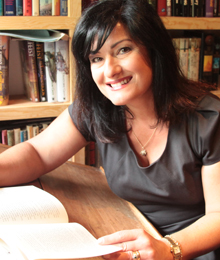 When she's not keeping Torontonians in on the news, Laura Di Battista has her own story to tell, one that involves how she loves her city well. "There's a few places that you can look at in Toronto where you just see nothing and then the horizon. It's just so calming," says the life-long resident of the Beaches area, where she lives with her husband and daughter.
The Toronto-born journalist is most known for making waves as an on-air personality, asking the questions we all want the answers to, without having the courage to ask them ourselves.
It's mid-morning and Di Battista scans the dailies, sweats out a workout and dives into research before going live at 3 p.m. "The best part of my job is that I leave here every day …  and get to, you know, explore all these great stories in the city." As host of Read more
Lisa Ray is in her own world right now. The acclaimed Canadian actress appears faraway from the photographer, videographer and stylists that have formed a tight circle around her. Even the intense stare of studio lights can't assuage her green gaze as she ironically sways to the orchestral sound of Arcade Fire's Empty Room. Wearing Christian Louboutin shoes on her feet, a white silk-chiffon Réva Mivasagar dress on her body and the lyrics When I'm by myself, I can be myself on her face, Ray's angelic feathers are as unruffled as it gets.
With a self-assurance and practiced poise that's poetically performed, you would never guess that the spirited 39-year-old considers herself an introvert. "I need time alone. I'm quite shy at my core and at my being and I don't really invite attention," says Ray. That's not the case, however, when the red light Read more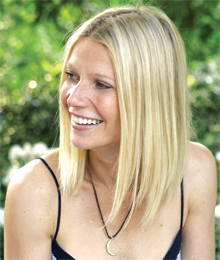 When you're an actress-turned-mom-turned-blogger-turned-singer, you're bound to have a lot on your plate. But Gwyneth Paltrow just couldn't resist adding yet another entree to her CV – a cookbook author.
With her statuesque figure and peaches-and-cream complexion, the award-winning actress is just at home in her kitchen than she is on the stage, having developed a passion for food after sharing treasured moments cooking alongside her late father, filmmaker Bruce Paltrow. Stretching beyond her role as actress, Paltrow's adoration for food imparted by her dad culminates in My Father's Daughter (Grand Central Life & Style, 2011), which is now a bestseller. "For me, I kind of feel like everybody in the whole world has passions that they should be pursuing … if people see me doing different things … maybe they would think, Read more
Coming home from school one summer, Frank Ferragine realized something very simple yet extraordinarily important about himself. For years, he had his sights firmly planted on becoming a lawyer with dreams of judicial grandeur dancing through his mind. He fast-tracked through university to speed up the process while also gaining acceptance to Osgoode Hall Law School at York University. But something was amiss. Something just didn't feel right.
Ferragine took the year off to help his parents open their new garden centre in Barrie, Ont., – his hands in the dirt and the fragrance of fresh foliage wafting through his nose. It was during those days that he came to a blunt and obvious conclusion: "I really don't like paperwork." In that single moment of existential epiphany, Ferragine's true passion began to actualize and low-and-behold, his true calling was budding right before his eyes: gardening. Read more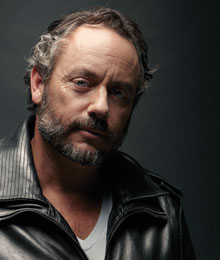 ''With great power comes great responsibility." The first time I encountered this phrase I was seven years old with my nose buried deep in a Spider Man comic. At the time, I had absolutely no idea what it meant, just that it sounded pretty cool. Indeed, power tends to corrupt and absolute power corrupts absolutely – guess that's where the responsibility comes in. There are many men tempted and corrupted by the seductive allure of financial conquest and the power it brings. Entrepreneur and television star Brett Wilson once walked this dangerous path, but unlike his ferocious fellow constituents, Wilson has evolved as an individual and become a beloved and big-hearted philanthropist known for his generous exploits and business prowess.
Today, Brett Wilson is a highly successful Canadian entrepreneur, philanthropist and all-around good guy. He's the Read more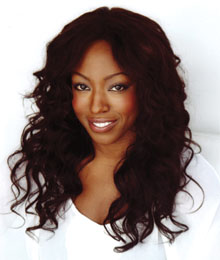 Tracey (Tré) Armstrong was born in Toronto and raised in Mississauga. On So You Think You Can Dance Canada, Armstrong is the judge who exudes rational cognition, which transfers into eloquent speech, and she is never more communicative than when she is on the dance floor choreographing for the hit show.
Five years ago, she was living in Toronto community housing, barely able to pay her rent. Now she is an internationally acclaimed dancer, actress and choreographer. She credits the development of her dancing gene to her mom, who she refers to as her "sexy mamacita."
"I feel sometimes when you pass a certain plateau, or even a notoriety, some people get protective of their past, but personally I am very open with it because I'm normal. I went through debt, homelessness; I've been through an abusive family Read more
Dane Cook is staring at cover art for his Greatest Hits album. He's narrowed the title choices down from 15 to three and his deadline is today. The creative process has caused the sandy haired star comedian to take a scenic route down Memory Lane – long before his Forbes list fortune and arena-filling fame. He's spent the last few weeks listening to grassroots routines and discovering edits of CDs that he didn't even know existed. "It's interesting – watching and listening to the evolution of myself. It's very, very strange." He pauses. In that brief silence you can hear the deafening authenticity behind Cook's quiet confidence.
Ankle-deep in conversation, it becomes refreshingly apparent that one of Time magazine's 100 Most Influential People hasn't let sold-out stadiums and Hollywood movie roles alongside Kevin Costner, Kate Hudson and Steve Carell Read more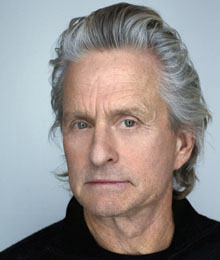 Shallow spectators may see Michael Douglas's Hollywood life as a bed of roses but only he knows the pain of its thorns. In the midst of his success, Douglas, 65, is currently enduring the later stages of an eight-week course of radiation treatment to cure his aggressive stage IV throat cancer. While he fights the pain of the chemotherapy, his career continues with his box-office hit Wall Street: Money Never Sleeps.
As Douglas courageously climbed the ladder of success in Hollywood, every so often he might have looked over his shoulder to see that underneath him were people – family members, perhaps – who looked up at him with their hands outstretched, needing him in their lives. Unfortunately for them, ambition has no peripheral vision. As his career soared, his personal life has suffered. Read more