Add these items to your grocery list if you know what's good for you.
CHEESE, PLEASE: There are hundreds of cheddar cheese makers out there, but none are as bold in taste as Balderson Cheese. No wonder they market their product as the "World's Finest Cheddar Cheese." www.cheese.ca
GOING WITH THE GRAIN: This is the renaissance of grocery shopping. Organics Delivered offers 100 per cent organic fruits and vegetables delivered from the farm to your door for less than what you'll pay at the grocery store. www.organicsdelivered.com
EAT ME-AT: Skip the hassle of indoor barbequeing this winter. Taste the cornerstone of American culture with a gourmet twist at m:brgr Restaurant – home of the infamous 100-dollar Read more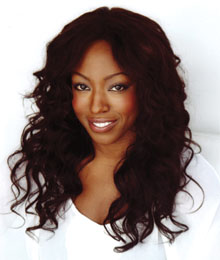 Tracey (Tré) Armstrong was born in Toronto and raised in Mississauga. On So You Think You Can Dance Canada, Armstrong is the judge who exudes rational cognition, which transfers into eloquent speech, and she is never more communicative than when she is on the dance floor choreographing for the hit show.
Five years ago, she was living in Toronto community housing, barely able to pay her rent. Now she is an internationally acclaimed dancer, actress and choreographer. She credits the development of her dancing gene to her mom, who she refers to as her "sexy mamacita."
"I feel sometimes when you pass a certain plateau, or even a notoriety, some people get protective of their past, but personally I am very open with it because I'm normal. I went through debt, homelessness; I've been through an abusive family Read more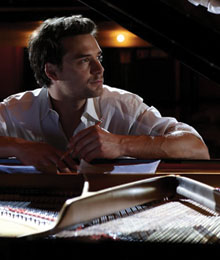 A sleek black Yamaha grand piano is positioned in the centre of Michael Kaeshammer's Toronto loft: a fitting location for a young man who has built his life around this musical instrument. "I've never had a different job in my life," says Kaeshammer, who is set to debut his seventh album Kaeshammer in April 2011.
"My dad was a huge jazz fan and when I was a kid that's all I knew … without him I wouldn't be playing the piano."
The charismatic pianist ended last year successfully. He performed with sultry vibrato Jill Barber, and was the under card in Anne Murray's tour across Canada last year. "I was so impressed that [Murray] would go out and have so much fun performing and it was all sincere." Read more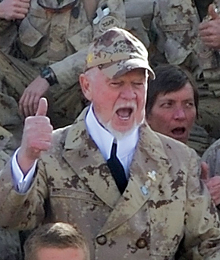 Since 9-11, I went from your average news consumer to a raging news-oholic. I start my day with a little The Huffington Post and The Gazette. Before my night's end, no one delivers the news better than The National's Peter Mansbridge. The only cable network news channel that I stay away from is Fox News. I take a glimpse here and there but my forehead becomes exhausted from the eyebrow-raised eye-rolling. It seems to me that mainstream news media rarely allows a glimpse into the humanitarian endeavours of my country's, or our neighbours to the south's troops.
Gripping images of war and its residue put such a negative spin on the selfless acts our service men and women are doing overseas. I realize that the most important part of the Canadian mission was to contain and destabilize the Taliban. Even if it is the most important part, there's more to the story. If we saw the other Read more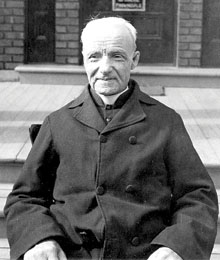 The Catholic Church has become a punchline. People hear 'priest' and they interpret 'pedophile.' Through scandals of corruption and an estimated worth of somewhere between one and two billion dollars, the Vatican is despised by many, including a lot of Catholics.
It is time to get creative and dig a little deeper for the truth that can supposedly set us free. Jesus said in John 8:31 and 32 that, "If you hold to my teaching, you are really my disciples. Then you will know the truth, and the truth will set you free."
Is the Vatican really holding God's teachings? Are the priests acting like true disciples? Maybe not, but there are still role models scattered throughout Catholicism that can teach us universal maxims that can help us discover true happiness. Read more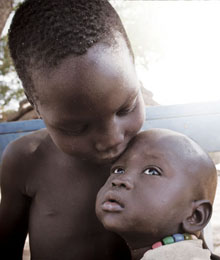 It's the season of giving, not the season of guilt. While the Santa you see at the busy intersection might actually be a Grinch in red velour clothing, that's usually not the case. Then again, what's one or two dollars? When it comes to more serious donations, it might be a good idea for us to clear the air about where your charitable donations are going. The following organizations get our nod of approval.
FH CANADA
Of all major charities, FH Canada has one of the lowest rates of revenue funds allocated to administrative fees. One of the quotes it stands by is, "Managing poverty is big business, eradicating it is revolutionary." As Clarissa Youssef, director of communications for FH Canada, explains, "FH Canada is committed to upholding the highest standards of financial integrity and stewardship." For every dollar donated to FH Canada, $0.88 is spent on Read more
They say perfection is impossible, but that's because they haven't been to Skin Vitality. It starts with a feeling, and that feeling is confidence. "Confidence is the single-most important trait a woman can have. Nobody can make you feel inferior without your consent," says Eleanor Welsh, owner of Skin Vitality. Skin Vitality offers the best cosmetic technology in the world today, with a special emphasis on non-invasive procedures. Some of the more popular non-invasive procedures offered include FDA-approved Vela Shape and Skin-Tightening treatments, as well as Fotofacials. Skin Vitality may not have the fountain of youth, but it does have a cascade of transforming procedures at your disposal.
While expanding Skin Vitality into five luxurious locations – with two more coming soon – across southern Ontario, Welsh became familiar with the daily stresses that can bring a person down. Today, she has made it her life's work to help people achieve the glow and strut of a confident person with safe and effective treatments. Read more
The heart of Mistura is celebrity chef and owner Massimo Capra. He is responsible for the delicate dishes that are guilty of being too delicious. At Mistura, the food, the décor and the charm are all taken care of – the only thing left to do is enjoy the people eating with you. www.mistura.ca
Terra D'Algi Tolos and Tatone are powerful wines from Abruzzo, Italy. Their dark ruby red colour and rich body are matched with the taste of ripe red fruits and sweet spices. For product inquiries visit www.vinaiocanada.com
When people die and go to cheese heaven they end up at the front door of Cheese Boutique. This heavenly chunk of love is St. Agur. If you've never tried St. Agur, Cheese Boutique can help you become a better cheese lover. Read more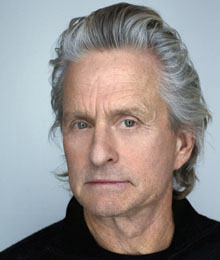 Shallow spectators may see Michael Douglas's Hollywood life as a bed of roses but only he knows the pain of its thorns. In the midst of his success, Douglas, 65, is currently enduring the later stages of an eight-week course of radiation treatment to cure his aggressive stage IV throat cancer. While he fights the pain of the chemotherapy, his career continues with his box-office hit Wall Street: Money Never Sleeps.
As Douglas courageously climbed the ladder of success in Hollywood, every so often he might have looked over his shoulder to see that underneath him were people – family members, perhaps – who looked up at him with their hands outstretched, needing him in their lives. Unfortunately for them, ambition has no peripheral vision. As his career soared, his personal life has suffered. Read more
After a friendly Montreal taxi driver wishes me good luck, I make my way towards Londono Realty Group, which doubles as the set for the national hit show The Property Shop on HGTV. A splash of knowledge and a tidal wave of fun, the show has cameras following big-league realtor Tatiana Londono as she navigates through the cutthroat world of real estate.
The novice broker, who would construct makeshift lemonade stands with her brother as a child, began with four employees and now has 100-plus agents. Londono Realty Group is an empire led by a beautiful empress, similar to the ones we used to see in old Hollywood movies. Add smart and driven to success and you can start to conceptualize Tatiana Londono.
The receptionist is young and inviting, and similar Read more