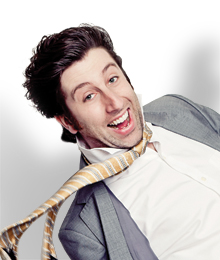 When told I would be interviewing Simon Helberg, best known for his role as Howard Wolowitz on the hit TV show The Big Bang Theory, I thought it was because our female writers were just too afraid of being seduced by an overly sexual, Jewish aerospace engineer. Not one to be afraid, I stepped up to the dish, only to be delighted by a witty conversation with a humble and humorous actor.
Q. Howard's the most sexually forward character on the show. What's the worst pickup line you've ever used on a girl?
Oh gosh. You know, I never was somebody for pickup lines. I think my flaw was being too honest. I didn't have the game that Howard has; Howard may have a terrible game, but he has a game. I would walk up to talk to somebody, a girl at a party, and then immediately tell them I loved them, and I think that we could be Read more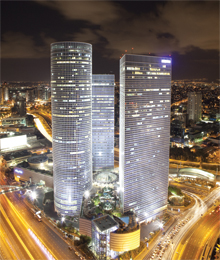 In middle school English class, we are taught that one of the three hallmarks of irony is the difference between appearance and reality. By watching the evening news, casual observers would see Israel only for its ongoing clash with the Palestinians. A closer look reveals all that Israel has to offer.
As the 12-hour flight from Toronto to Tel Aviv nears its end, I have a leg-stretching chit-chat with one of the flight attendants in the centre galley. After asking me where I'm from, he tells me how much he loves flying to Israel, because he takes pride in being able to bring tourists to such a special place. As the Airbus A330 barrels down the runway at Ben Gurion International Airport, the reality of Israel hits me and instantly, I understand that this is a different kind of destination. "It's our pleasure to welcome you to the land of milk and honey," an eclectic group of flight attendants excitedly Read more