Dane Cook is staring at cover art for his Greatest Hits album. He's narrowed the title choices down from 15 to three and his deadline is today. The creative process has caused the sandy haired star comedian to take a scenic route down Memory Lane – long before his Forbes list fortune and arena-filling fame. He's spent the last few weeks listening to grassroots routines and discovering edits of CDs that he didn't even know existed. "It's interesting – watching and listening to the evolution of myself. It's very, very strange." He pauses. In that brief silence you can hear the deafening authenticity behind Cook's quiet confidence.
Ankle-deep in conversation, it becomes refreshingly apparent that one of Time magazine's 100 Most Influential People hasn't let sold-out stadiums and Hollywood movie roles alongside Kevin Costner, Kate Hudson and Steve Carell Read more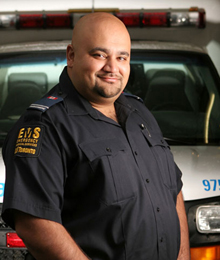 Grief often spurns action, but for Rahul Singh, the loss of his close friend David Gibson inspired him to found a charitable foundation.
Now, 12 years later, Global Medic (GM) has grown into a respected emergency relief organization as part of the David McAntony Gibson Foundation.
"I was out in Nepal for some disaster work and came home to [David's] funeral frustrated with the way the aid system works, so I set something up more efficient and named the charity after him in his honour," Singh says.
At 39, Singh recently gained recognition from TIME Magazine, appearing alongside the likes of Bill Clinton in the magazine's annual "100 Most Influential People" feature. Speaking about the Read more