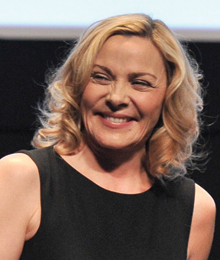 In the dusk of Toronto's King Street West, the TIFF Bell Lightbox stands aglow as guests hurry in from the cold and into a packed auditorium. The impending event emits a palpable energy that runs between every cushioned seat of the Allan Slaight playhouse.
Within moments, a rapturous applause announces the arrival of Kim Cattrall, who at 55, is no less radiant than when she first began acting as a teenager. She joins the evening's "In Conversation With … Kim Cattrall" host and CBC senior business correspondent Amanda Lang onstage to partake in a tribute to her career co-presented by TIFF and the Canadian Film Centre. The crowd is soon eating from the palm of her manicured hands. "I can't believe we're going to do this in such a short amount of time – I've had such a long, long career," she says with a laugh. "And I remember every single moment." Read more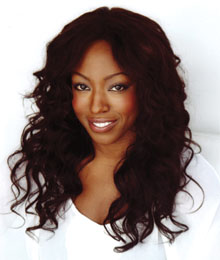 Tracey (Tré) Armstrong was born in Toronto and raised in Mississauga. On So You Think You Can Dance Canada, Armstrong is the judge who exudes rational cognition, which transfers into eloquent speech, and she is never more communicative than when she is on the dance floor choreographing for the hit show.
Five years ago, she was living in Toronto community housing, barely able to pay her rent. Now she is an internationally acclaimed dancer, actress and choreographer. She credits the development of her dancing gene to her mom, who she refers to as her "sexy mamacita."
"I feel sometimes when you pass a certain plateau, or even a notoriety, some people get protective of their past, but personally I am very open with it because I'm normal. I went through debt, homelessness; I've been through an abusive family Read more
Like most aspiring Hollywooders, a young Megan Fox immersed herself in the world of dancing and competitive modelling try outs at five-years of age, winning a bevy of awards by age 13 from the American Modeling and Talent Convention at Hilton Head, South Carolina. Hoping that her luck would continue, she headed to Los Angeles. With baby blues and ravenous dark hair, she successful strutted from the catwalk to the silver screen, with her first appearance opposite Mary-Kate and Ashley Olsen in 2001's Holiday in the Sun. "I found the Olsens fascinating in that they were living proof that age, that being young, really doesn't mean you can't be in charge of your own career and take it in the direction that you want to take it," says Fox. In 2004, Fox appeared alongside Lindsay Lohan, another rising star but from another end of the behavioural spectrum, in Confessions of a Teenaged Drama Queen. Read more