The Multimedia Film Festival of York Region (Rich Tapestry/Mosaic Fragments) is an annual festival that runs for two weeks in May and culminates in a much-anticipated, region-wide awards and closing gala. It recently held inspiring screenings from unique and diverse communities around York Region under a range of meaningful topics. The event is a significant cultural experience celebrating the talent of our neighbouring communities and the joys of film. Rich Tapestry speaks to the varied diversity of those within the region, as well as that of our geography, while Mosaic Fragments speaks to the vibrant pieces that represent us as a whole.
Read more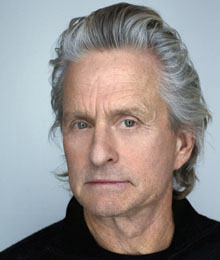 Shallow spectators may see Michael Douglas's Hollywood life as a bed of roses but only he knows the pain of its thorns. In the midst of his success, Douglas, 65, is currently enduring the later stages of an eight-week course of radiation treatment to cure his aggressive stage IV throat cancer. While he fights the pain of the chemotherapy, his career continues with his box-office hit Wall Street: Money Never Sleeps.
As Douglas courageously climbed the ladder of success in Hollywood, every so often he might have looked over his shoulder to see that underneath him were people – family members, perhaps – who looked up at him with their hands outstretched, needing him in their lives. Unfortunately for them, ambition has no peripheral vision. As his career soared, his personal life has suffered. Read more
On Jan. 10th, 2010, Vaughan residents Mark Pagliaroli and Antonio Ienco celebrated the successful premiere of their film Genesis, a story which is set three years after a nuclear world war. Audiences intently tuned into the story of character David Orwell, an officer whose duty is to shelter a group of small-town innocent civilians from a gang of criminals. Along with directors Pagliaroli and Ienco, actors Eli Martyr, Lina Franci and Christina Frondella worked long and hard over the course of two years to produce this mind-captivating film. Read more
Going to the movies can be an exciting and rewarding experience. Not all films turn out to be quite worth the price of admission – a fact we usually don't discover until we've already bought a ticket and planted our expectant butts down into a seat. At that point, not even an extra-large bag of delicious popcorn smothered with the finest high-quality artificial golden topping butter substitute will lessen that crushing sense of disappointment.
With that in mind, what if we updated the Movie Ratings System to better reflect this all-too-frequent reality? That way, the cinema-going public could more accurately gauge what to expect going in.
But first, here's a brief history of the process. Read more